New guitar day
Join date: Sep 2008
20

IQ
Recording King RD-06
Top: Solid Spruce Sitka
Back & Sides: Mahogany
Neck: Mahogany
Fretboard: Rosewood
Frets: Nickel, 20
Bridge: Rosewood
Saddle: Bone
Nut, Width: Bone, 1-11/16"
Scale Length: 25-3/8"
Sound:This guitar has a very full sound. The bass is boomy and the trebles clear, a very nice sounding guitar. Pretty much a standard bluegrass guitar in sound. I really can't wait to drive it in a jam session though and see how it will cut through, seem fairly loud as of right now.
Finish/Construcion: Very clean, no glue showing, no smell, feels sturdy, and it's light.
I can not see a problem with the construction or finish. The top seems to be a good cut of wood and vibrates nicely and it is clean on the inside.
As for finish and looks it is simple, I would say models after a D-18, but the D-18 have black binding this one has tortise. I do however wish it had some dot inlays.
Play: Very good playing, the slightly wider string spacing at the saddle will take a little getting used to but no big deal. It feels wider atleast. The frets at good(they do seem a little narrow, does not seem to hurt my playing at all though) , the fretboard is smooth.
Overall: I am happy with it, pretty basic guitar, no thrills, projects nicely, feels nice, overall a good buy.
This is a cheaper guitar, but we do not see many NGDs here so I thought I would post.
Also, since it is a solid top would I need to buy a hygrometer and a humidifier?
Top: Solid Spruce Sitka
Back & Sides: Mahogany
Neck: Mahogany
Fretboard: Rosewood
Frets: Nickel, 20
Tuners: Die-Cast
Bridge: Rosewood
Nut, Width: Bone, 1-11/16"
Scale Length: 25-3/8"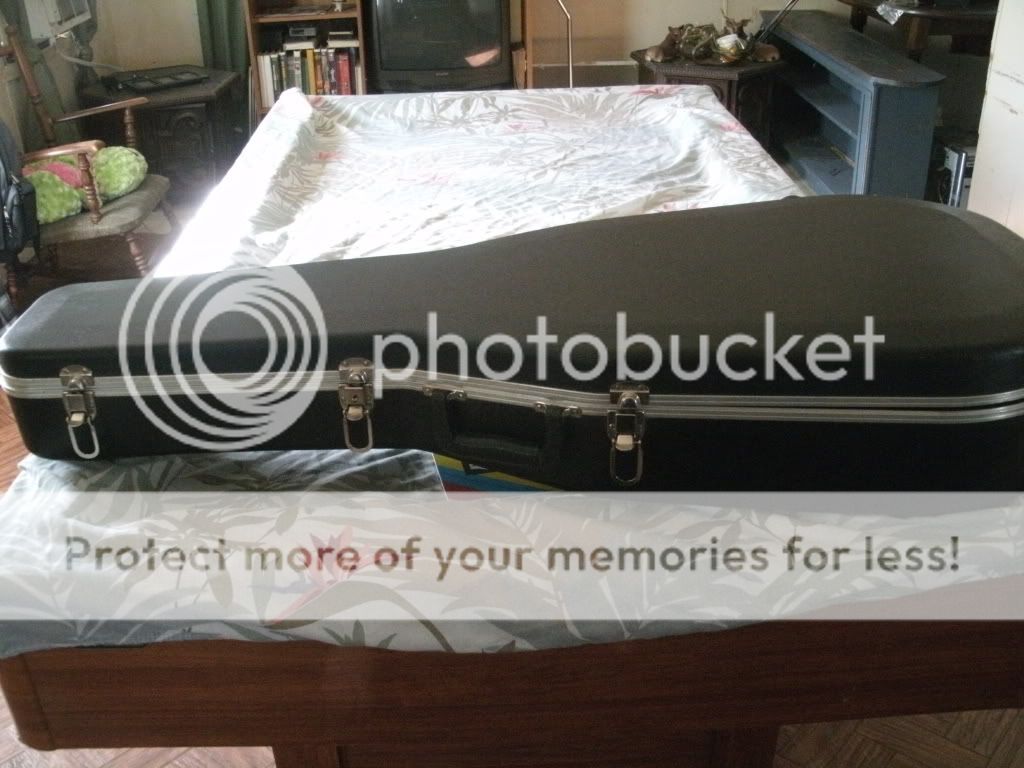 Join date: May 2007
90

IQ
Awesome guitar man.
Clips?

Join date: Sep 2008
20

IQ
I'll make a video tomorrow.
hey, congrats on your new rk!

Join date: Sep 2007
40

IQ
Nice lookin box. I'm partial to the plainer guitars. I really like the look of the fretboard with no dots or inlays.