Whats wrong with my amp
it's about 20 years old and sounds crap. The insides loom fine its a solid state Selmer 15ss. You may not know the amp but you might know how to fix it. it sounds like a massive fart whatever i play and thas only when i really strum the strings hard.
MANUFACTURED DURING 1974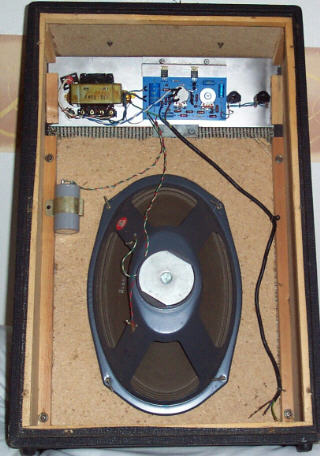 Join date: Jul 2007
60

IQ
Its just time for a new amp. Yours is using a 6x9 car or home stereo speaker not the best for guitar.
a sound clip would be nice, but off the top of my head it sounds like a speaker problem not an amp problem, especially if it only happens when you strum.

Join date: Nov 2005
112

IQ
take a multimeter and test all components,it shouldnt take more than 10 min.it could be old condensers or fried transistor.but first try another speaker