Lgbcd!
Stuck in an OFR, a Bareknuckle Holy Diver, and even installed a killswitch.
I absolutely LOVE IT. I'm very picky when it comes to aesthetics and custom shop isn't exactly within my budget so making parts mutts is what I prefer.
The body is exactly what you would expect. Alder, run of the mill Dinky. Which is great. The neck is the same dimiensions as my previous Jackson. Nice and thin. Easy to go fast and comfortable too!
The OFR is light years ahead of the licensed trem on my last Jackson. I have yet to take off the locking bolts on the neck side to tune.
The killswitch is fun and SO EASY to install. I recommend it to everyone that has a spare tone pot that they are willing to sacrifice. Playing Buckethead has never been the same.
The sustainer is awesome, yet a little over rated I think. I only ever use it in normal mode. Mix and Harmonic modes are tad silly to me. I might use them every once in a while at the end of songs to provoke some feedback. Thats about it. But in normal mode, it adds to everything. Playing melodies on one string without picking sounds dark, almost haunting.
I decided against a middle pickup becuase I would never use it anyways and now when I select the middle pickup, it plays the bridge but at a significantly cut output.

Its almost like I have a clean channel ON the guitar. Almost. Not quite, but almost. YOu can still hear a bit of the gain come through.
And now my favorite part, the pickup. I can not say enough good things about this pickup. Bare Knuckle is THE BOMB. I play in drop D and the Holy Diver retains all clarity on the low notes. At the same time, harmonics just jump out of the fretboard. (Think Satch) The pickup as a whole creates this nice, thick, mid heavy sound that just screams when you push it and gets crystal clear when you roll back on the colume knob.
MOAR PICS!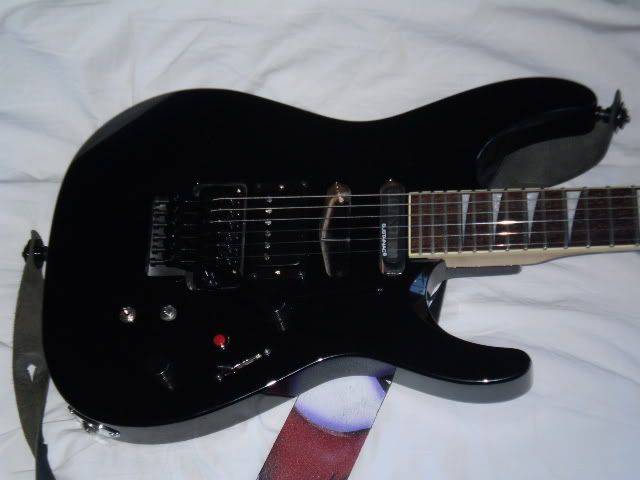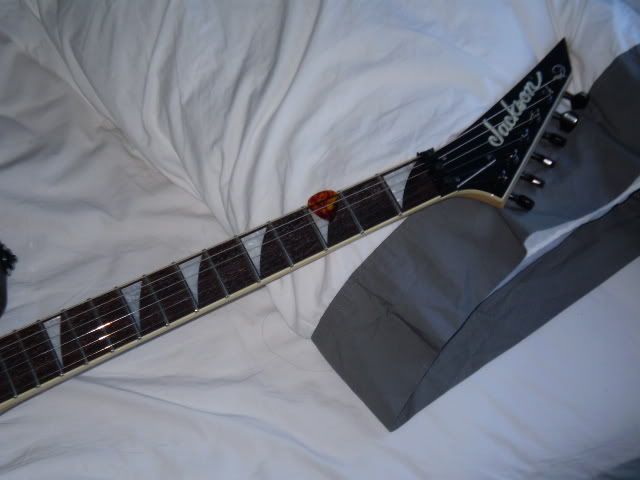 Now there is only one thing left to do, and that is to get it painted! Through a mutual friend, I found an airbrush artist in town that is willing to do it for cheap.
I plan on putting this graphic on it:
On the guitar like so:
Of course, the pickup won't be darker like that. I did that just to help distinguish that the pickup is there. Oh yea, I did that mock up before I decided on not having a middle pickup, so just pretend that it isn't there.

In all, I am in love with this guitar. There is not one thing that I dislike about it. I seriously can not put it down. and that's a month after its been done! I 110% recommend that if you don't care about resale value to build your own parts mutts. Why settle for only having some things you want on a single guitar when you can have it all? Not to mention how much of a learning experience it was. I have a completely renewed understanding on how the different parts of a guitar work together to create a playable instrument. I think everyone should build a guitar if only for the educational experience.

Last edited by itchy guitar at Jul 25, 2010,