Jazzcaster - aroth897
Decided to mod a Telecaster with Jazzmaster pickups. I currently have a Curttis Novak JM in the Neck. Im planning on putting another Jazzmaster in the Bridge once I get the chance to put a new bridge in. Here are some before and after pics.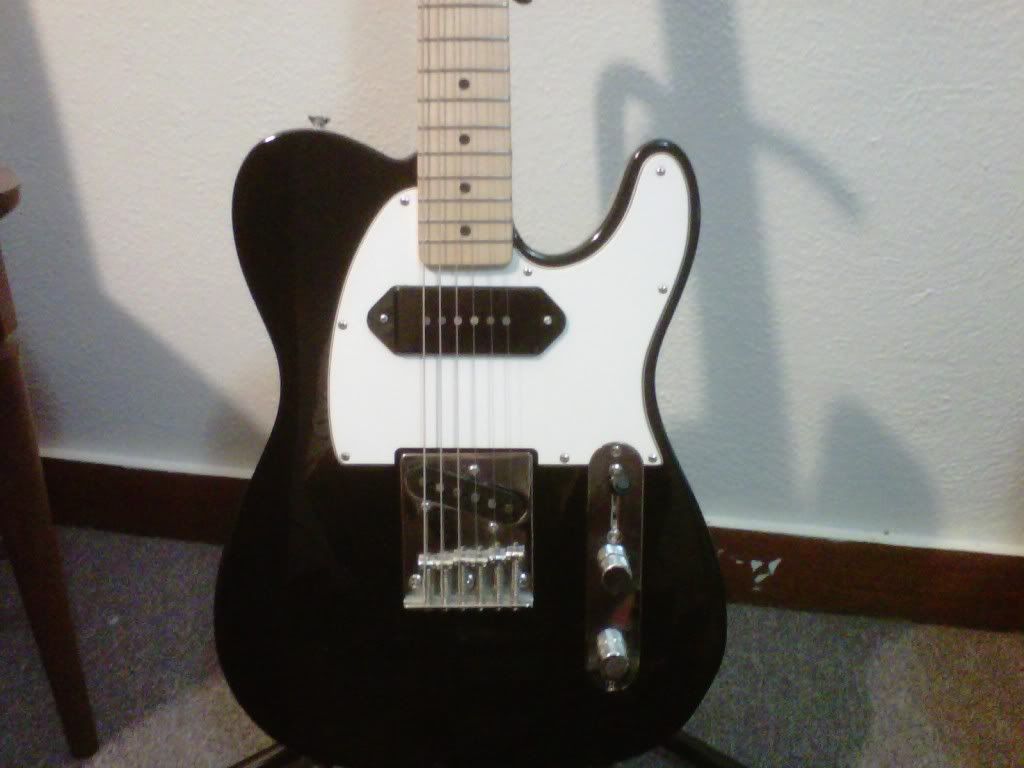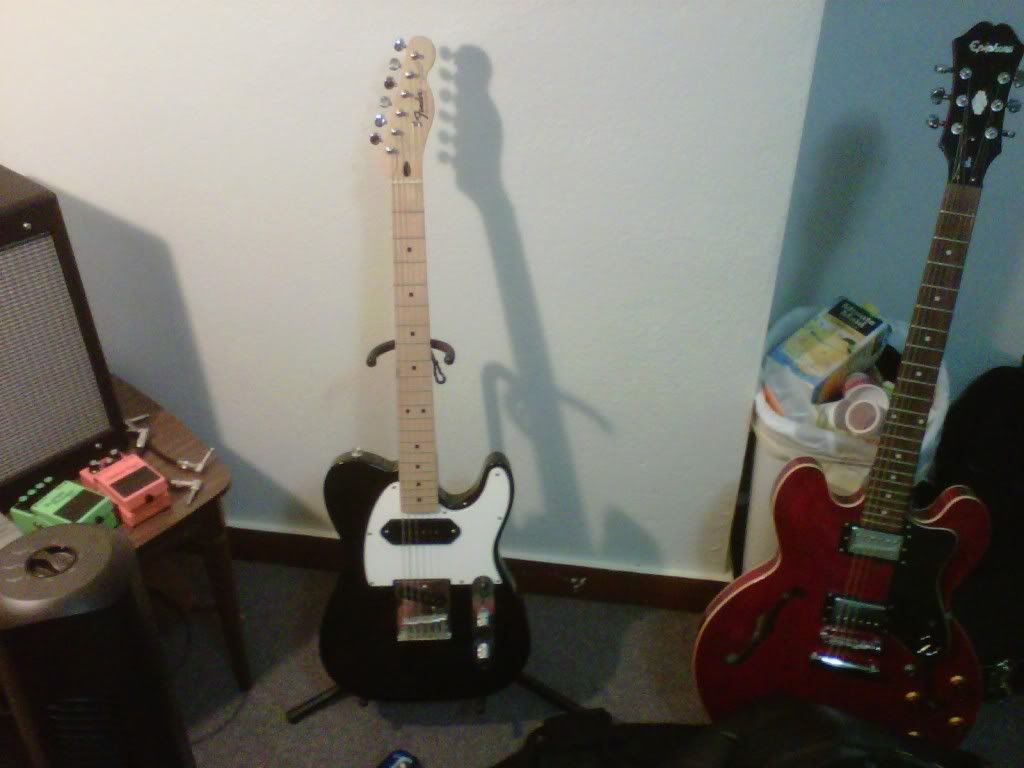 Join date: Jan 2009
30

IQ
the first picture made me think it had a nice burst

, anyway what bridge you thinking of using?
Are you going to keep the stock guard and use a standard JM pickup cover? A G&L ASAT3 style pickguard with another dogear could be nifty.
Im thinking of doing the same thing for the bridge pickup, im going to have the jm sitting under another dog ear. Mike Einziger has a similar set up on a Gibson SG JR.