Violin?
So I was browsing my local charity shop and I came across two violins: one was priced at £35 and the other at £55.
Want I want to know is, if I posted some pictures on here, would anyone be able to tell me if they were worth what the shop is asking?
£35 Violin: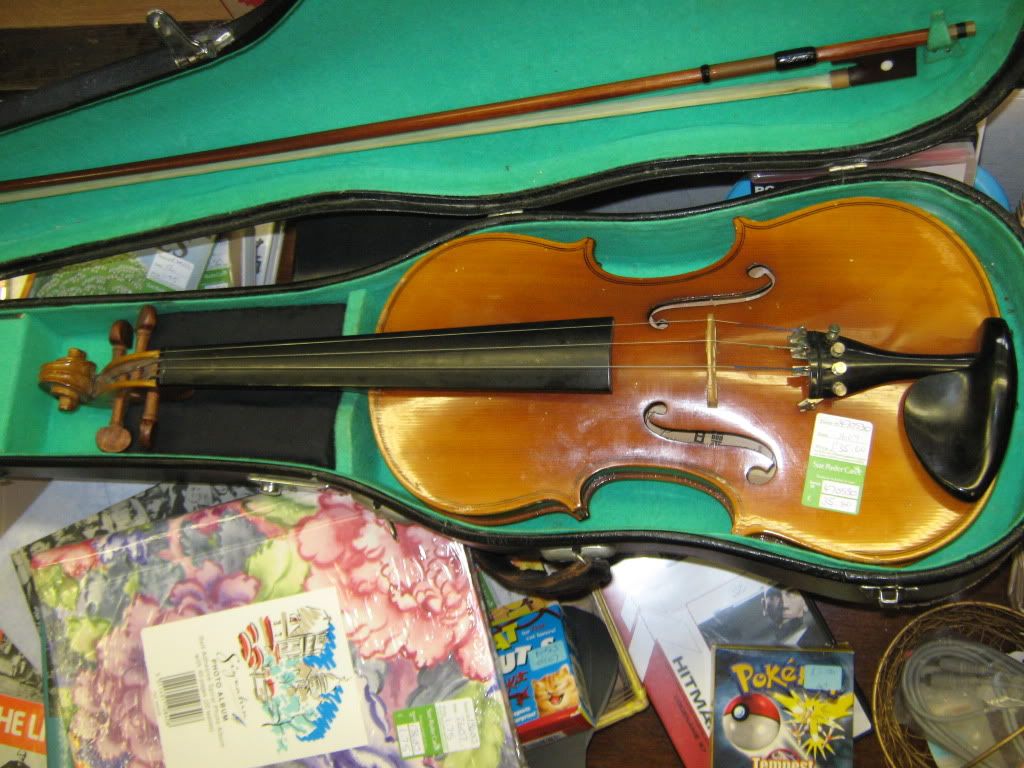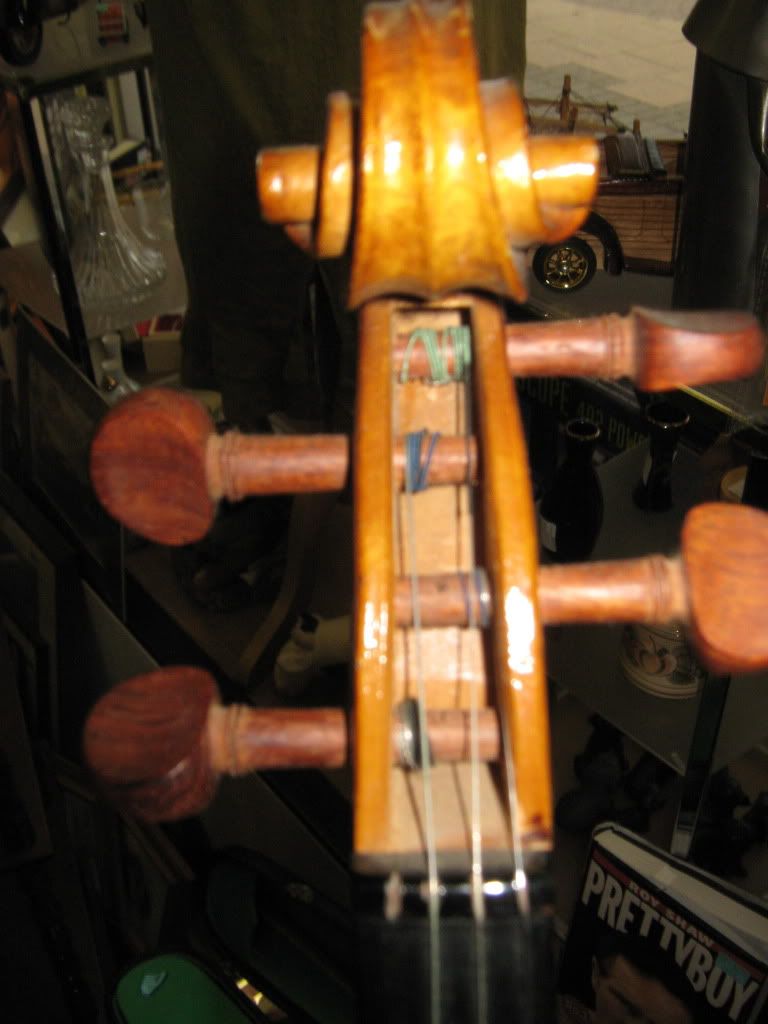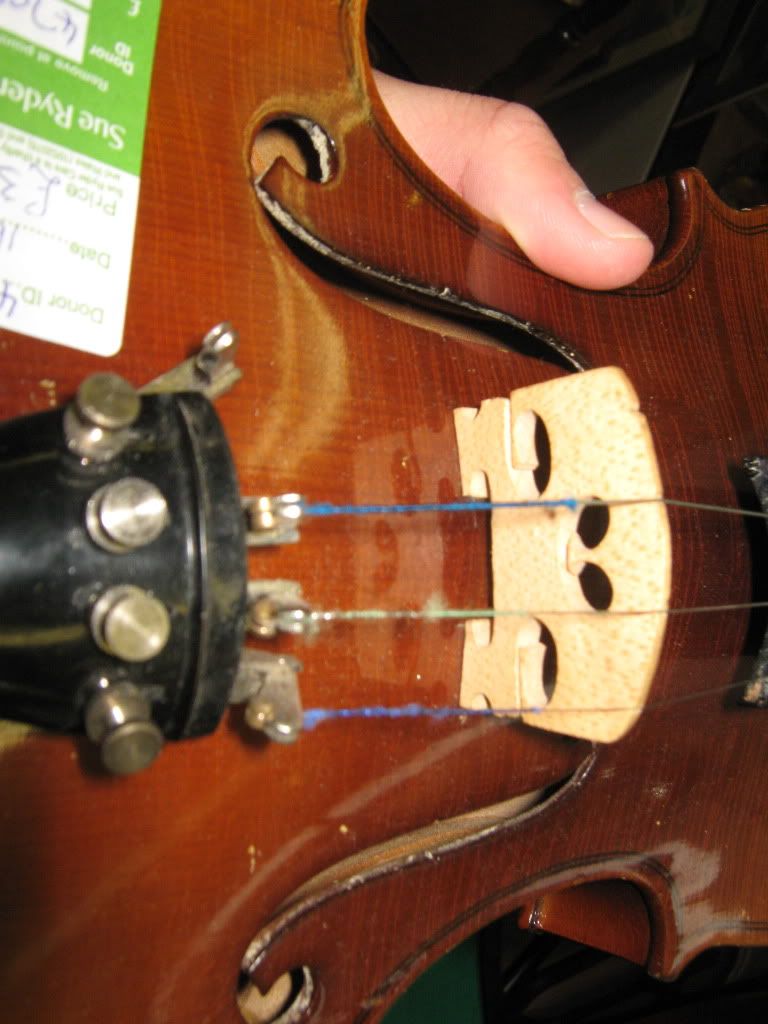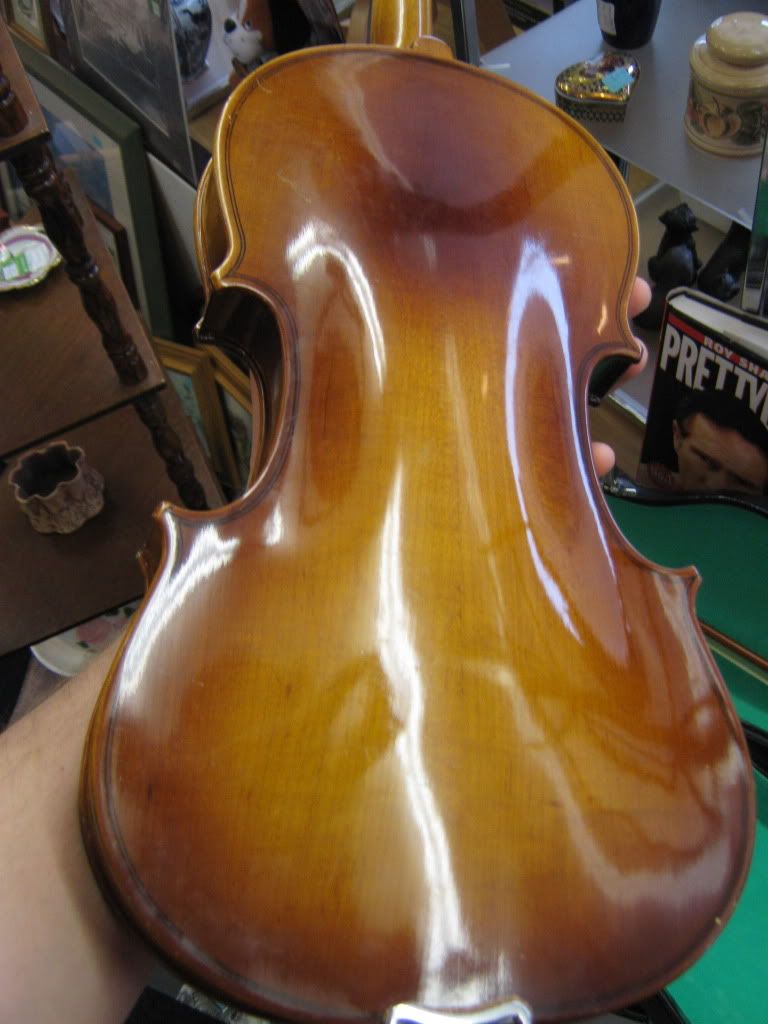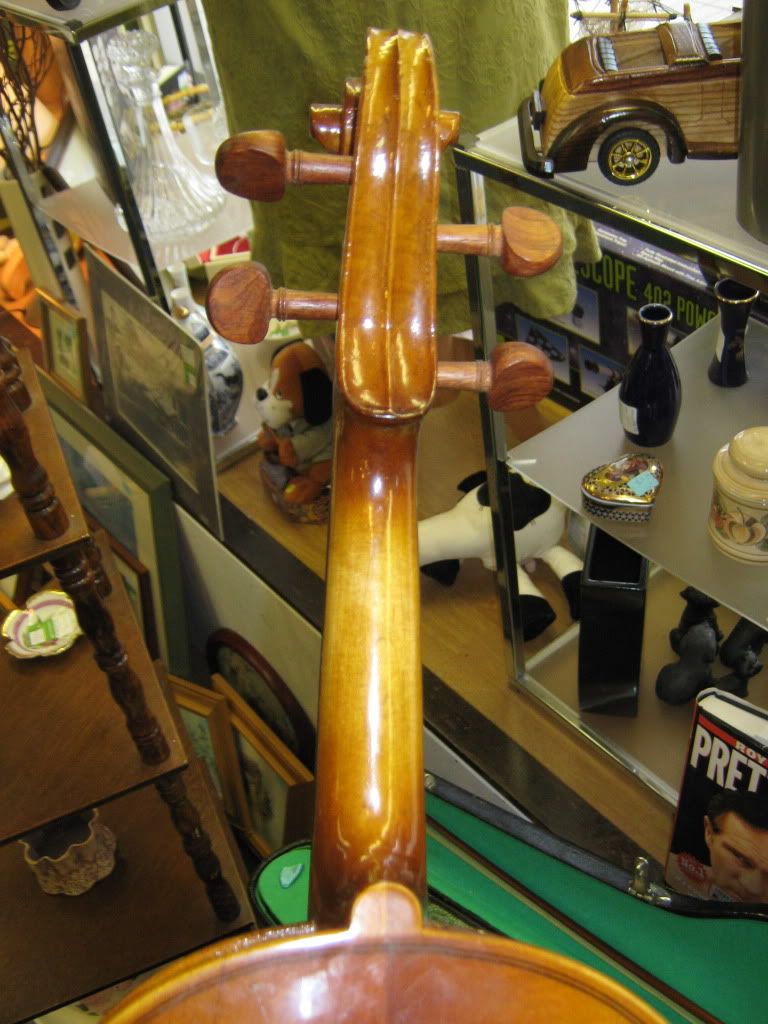 £55 Violin: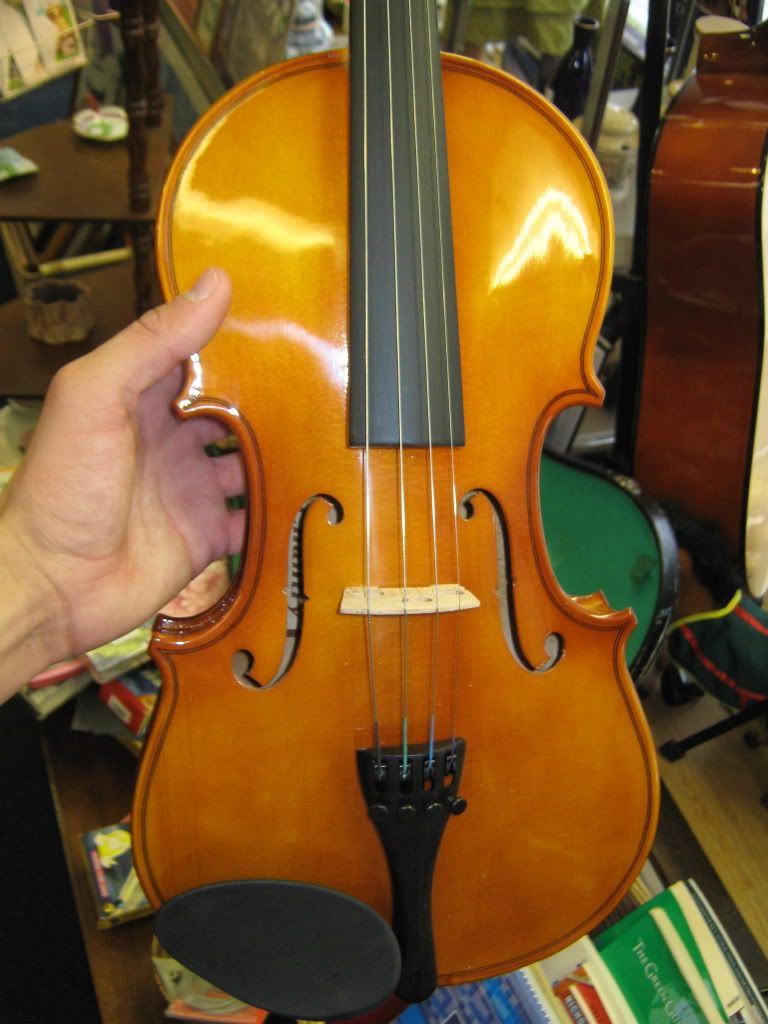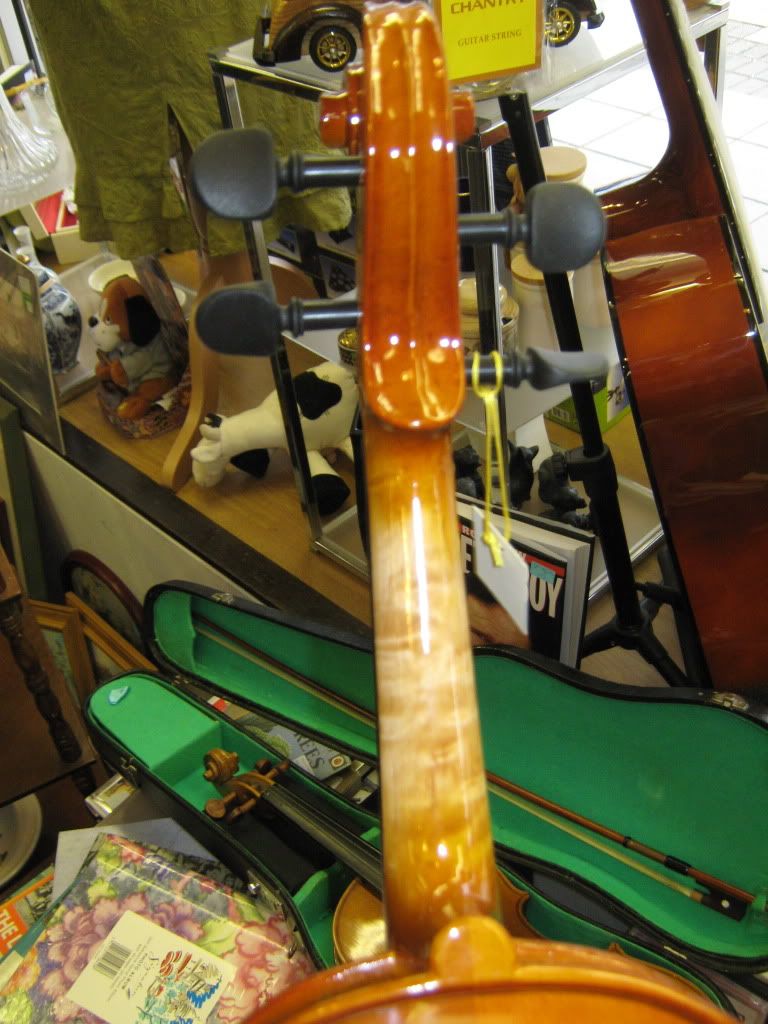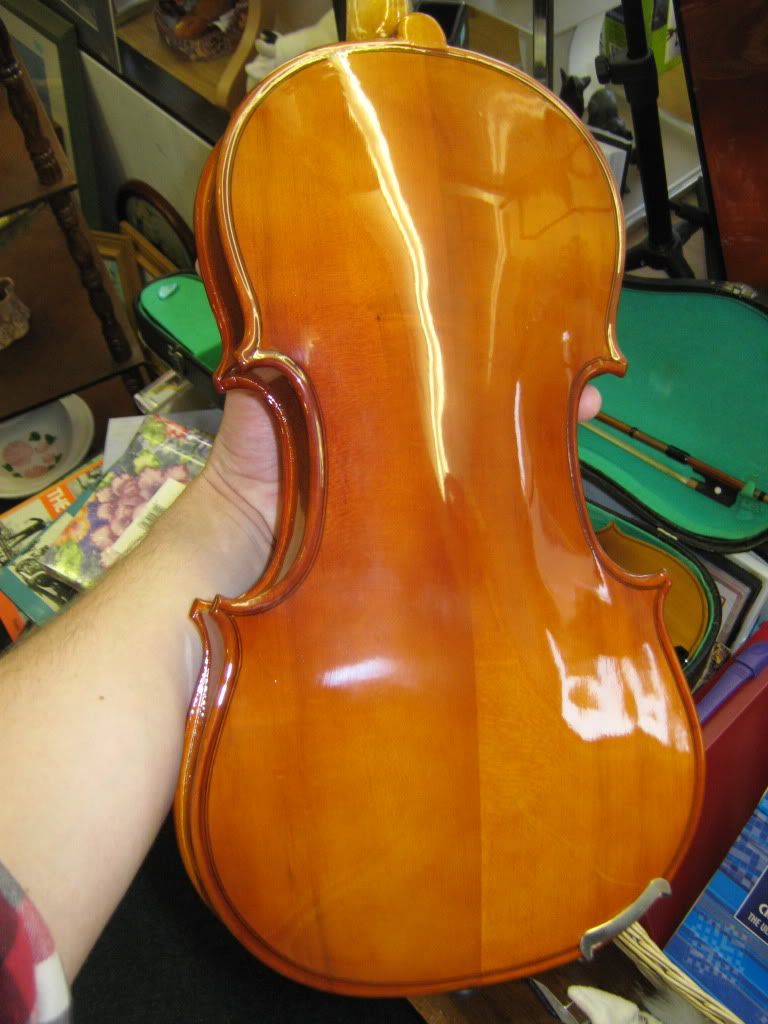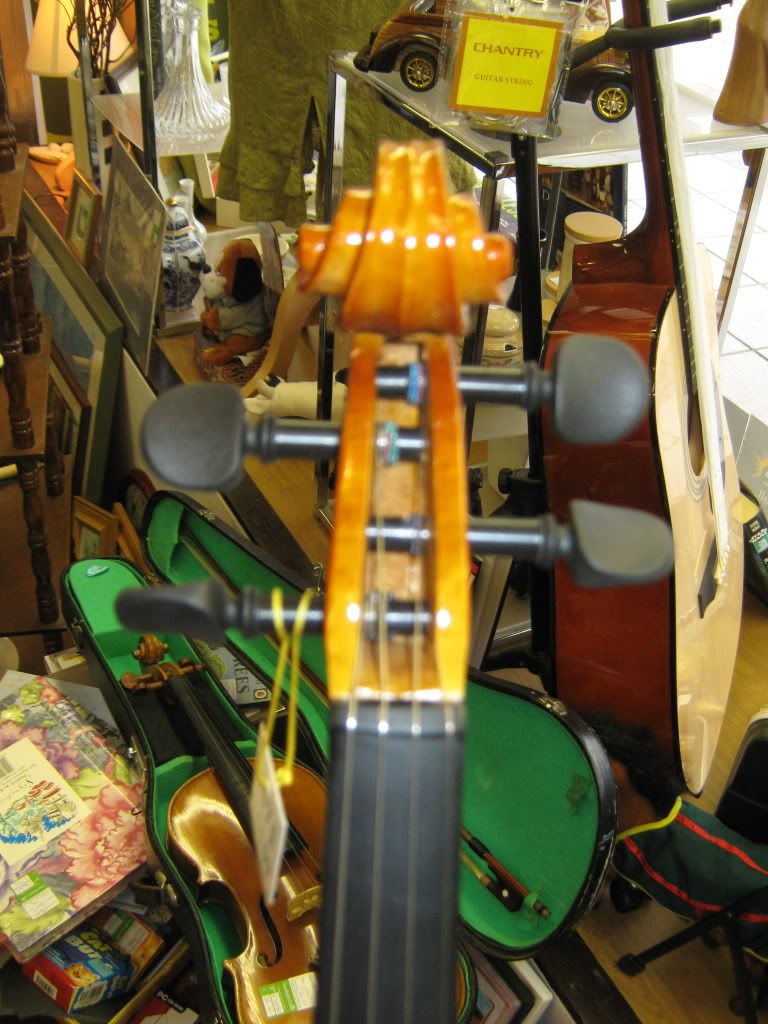 Last edited by stjimmee at Jul 27, 2010,

Join date: May 2007
149

IQ
It depends on wood and so on. I could give a rough guess.

Tbh for someone to give them to a charity shop most they'd be worth new is say 60ish for 35 one and maybe 90/100 for the 55 one.

In shops you rarely see violins under say 60 pounds because even child ones cost that much.
i'd say pick it up and play it, if it feels good, and sounds good, just get it, it won't hurt.
Thing is, I'm no violin player. I've just been thinking about maybe starting playing and I don't want to get one if it's completely unplayable. I am thinking about buying the £35 one but I just want to be sure it's worth it before I throw my money away.
I assume I'll probably have to take it to a shop to get it set up too...
Well, buying a violin at a low price and going to get it set up with might be your only option. Do you have a friend (or friends) who play violin? If so, GET THEM and drag them down to that shop to play it to tell you what they think.

Also, I'm guessing you've never played violin before, but if you've ever played Mandolin...it's basically a violin with frets. If you're going from guitar to Violin...there are quite a few different things. One is, no frets. another is, different tuning (GDAE). A third, is learning how to Bow (Rosin is a necessity for violin). A fourth, is the way to hold it. Nothing like a guitar. While learning it, yes, it will sound like you're trying to kill the family cat for a while, just like on any instrument (more so in the case of bowed strings). Eventually you'll get it though.

Also, I'm beginning to think they should change the name of this forum. Instead of being called "Acoustic and Classical Guitar", it should be "Acoustic Strings", it would fit much better haha.

Join date: Jun 2006
200

IQ
honestly, they both *look* fine. the 35 one looks older which might be good actually because the aged wood usually sounds better. however, do you know the brand names at all? you could at least find out about them if you do and find out the types of wood. but if you are just starting out, i say who cares. honestly, go for whichever you like the best. no sense spending a lot of money on something you cant even play yet. you may not even want to play it in the future.

imo, cheaper one looks older and imo, therefor looks better. i dont know what condition its in though so it might not be worth it. i might go with the newer looking, more expensive one simply because it looks newer and probably is in better shape but its hard to tell without actually holding it and checking it out. they might be the same.
What do they say inside? Definitly take a friend with you who plays if you can. If your're just getting started they'll probibly do. Of course, even a ten thousand dollar violin will sound like a screaching cat in the hands of a beginner.

So where would they put the pipe organs?
I'd say musician's talk forum, they'd probably like that kinda thing in there, and then have a massive heated debate over them...Or Just change this one to Acoustic Instruments to save space. I'm not an organist though haha...just because I recorded a song with pipe organ on it and have played on one before doesn't make me an organist....my girlfriend, she's the organist

Coolest job for a teenager ever. I'm jealous of it.
Haha, Seen pics of that one before. Want to play it reaaaaaaaly badly. The one in my school has like 4000 pipes or so...I wanna try that one too...but oh wow...If my girlfriend played that...I can't even imagine...
Big Sound. Me want.

Last edited by clayonfire at Jul 28, 2010,

Join date: Sep 2008
42

IQ
The bow is just as important as the fiddle.
As said above, get a fiddle player's opinion on both the bows and fiddles.