FS or Trade-Vox ad100vt-xl High Gain Amplifier
Hi, i have a completly mint condition Vox ad100vt-xl for sale, amp works perfectly and doesnt have a scratch or mark on it!
Has 11 amp models and 11 fully editable effects
Its a 2x12 open back but could be easily turned into a closed back for tighter bottem end. The amp has a tube power section and sounds pretty close to a tube amp, plus the distortion on the soldano channels scream!
I have a pic of it in my profile, i dont know what to sell it for so make me an offer, I will trade for pedals ranging from ods to delays/ reverbs also for amps or guitars just hit me up with an offer.
The amp models are as follows-
Glass- Dumble overdrive special
Funked- Fender twin reverb
Buzzsaw- Marshall plexi 50 watt
Crunched- Vox ac30/top boost
Thrashed- Marshall jcm800
Raged- Mesa boogie dual rec
Modern- Mesa boogie dual rec/ different voicing more gain/Bass than raged
Fluid- Marshall Jcm2000 dsl
Molten-Soldano slo
Black- A modded Marshall jcm2000dsl
Damaged- Soldano slo/ different voicing lots of gain/ scooped mids
Seriously nobodys at all interested in this not even to throw some trades at me.
This is a great amp!
Forgot to mention i also have the 2 button footswitch that comes with the amp!
Come on people its a killer amp and is mint!

Hi, i have a completly mint condition Vox ad100vt-xl for sale, amp works perfectly and doesnt have a scratch or mark on it!
Has 11 amp models and 11 fully editable effects
Its a 2x12 open back but could be easily turned into a closed back for tighter bottem end. The amp has a tube power section and sounds pretty close to a tube amp, plus the distortion on the soldano channels scream!
I have a pic of it in my profile, i dont know what to sell it for so make me an offer, I will trade for pedals ranging from ods to delays/ reverbs also for amps or guitars just hit me up with an offer.
The amp models are as follows-
Glass- Dumble overdrive special
Funked- Fender twin reverb
Buzzsaw- Marshall plexi 50 watt
Crunched- Vox ac30/top boost
Thrashed- Marshall jcm800
Raged- Mesa boogie dual rec
Modern- Mesa boogie dual rec/ different voicing more gain/Bass than raged
Fluid- Marshall Jcm2000 dsl
Molten-Soldano slo
Black- A modded Marshall jcm2000dsl
Damaged- Soldano slo/ different voicing lots of gain/ scooped mids
Still waiting
Interested in a Jet City JCA20H?
Interested in a Jet City JCA20H?
Depends on the condition, you got pics

Pretty much like new. Not used all that much.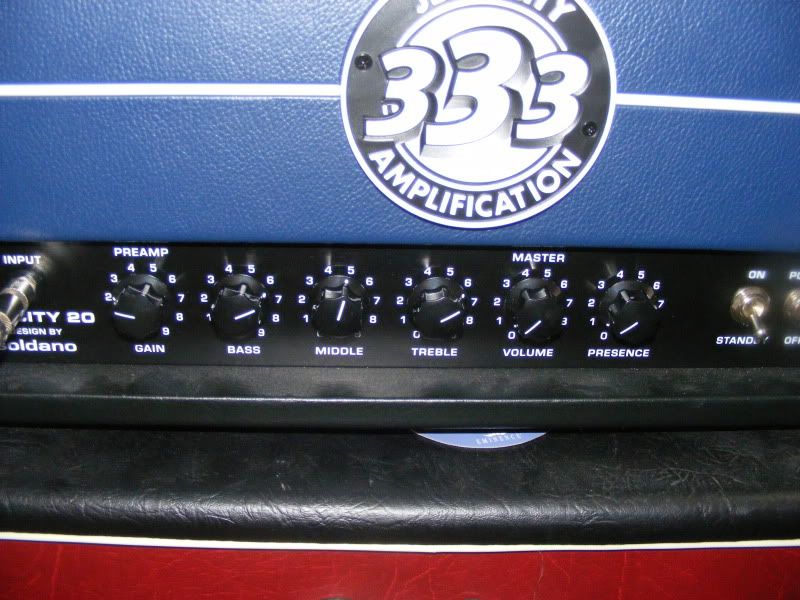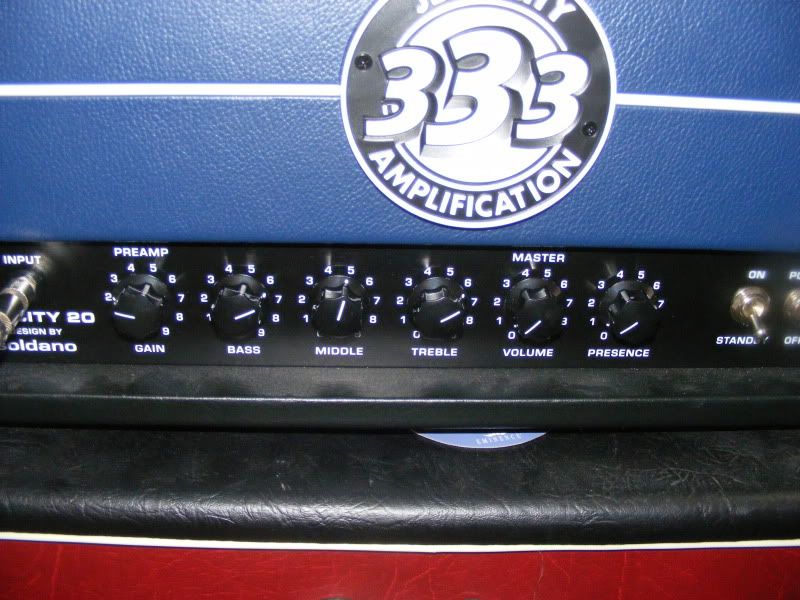 Idk ive never heard these in person, but i know there dirt cheap new and theres a ton of them for sale everywhere which isnt a good sign. Maybe if the matching cab comes with it. Other than that im leaning more towards pedals or guitars than amps.
Ok, thanks. I'll just sell it and get one of the Vox VT15's and use with my 1x12.
Or I could include my 1x12 with the head. Its a Valve junior 1x12 not a Jet City 1x12
Come on make an offer people and no crap gear allowed lol^