NPD, more fuzz
I decided that the Toadworks I had before just wasn't cutting it - yes it could be fuzzy, but it was sometimes unclear and a little tame. So, which one to get.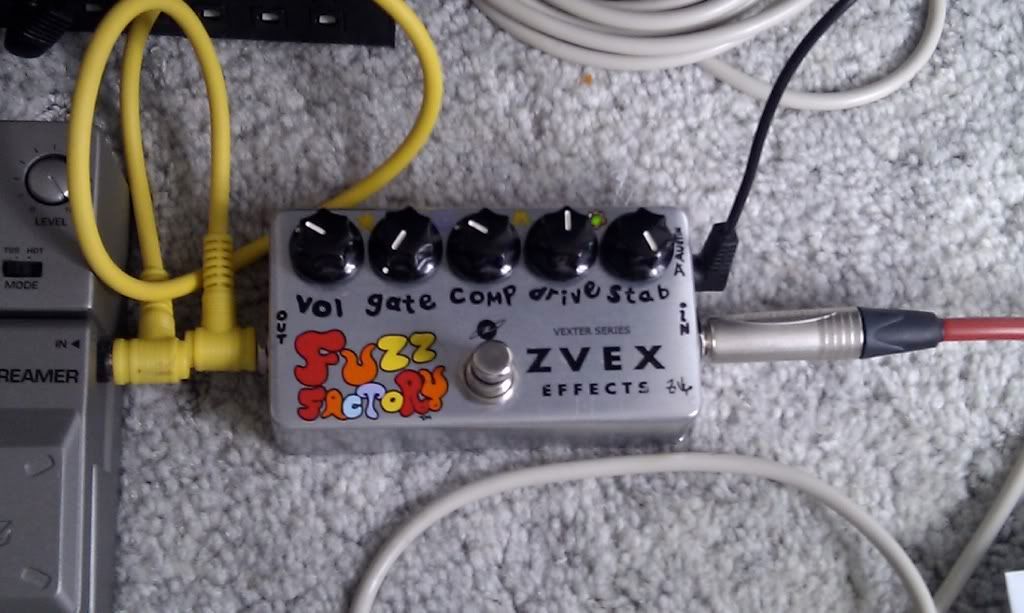 That'll do. I should say thanks to jeoyowen on here - great guy to deal with.
The review: This thing is mental. As anyone with experience knows, the first thing that I went for was the radio fuzz, or Plug in Baby in a box and then cranked out that riff. They're pretty much spot on, with the right EQ'ing I think it is just Matt's live tone. Playing around with the stab knob creates some bizarre feedback effects which sound pretty cool. I wish there were a way to have an expression pedal control that knob (and don't say fuzz probe - from what I can make out it's backwards, surely the stab knob would be more fun being lowered when you get closer to the plate). Trying out some of the other settings, I think there are a lot of fuzz effects you can get from this thing, there are some many possibilities, and yes, some may squeal, but that's quite good fun as well, and at least you know the sound isn't the one you're after.
Tl;dr - Fuzz Factory, very cool but a little insane.

Join date: Jul 2010
10

IQ

Join date: Jun 2010
40

IQ
never heard of it...but it sounds good get some clips
Ooooh, that looks quite interesting. How does it work though?
Ooooh, that looks quite interesting. How does it work though?
I'm guessing that instead of a wah pot in the pedal, it has some sort of gear assembly, which then turns the pot.
HNPD!

Fuzz Factory's are awesome.
cool!

FFs are fun pedals. I wish they had tone controls though, mine was just too nasally for me.
It is a bit, but I find with the MXR I can EQ that bit out and just get a really thick fuzzy sound.

Join date: Sep 2006
71

IQ
I seriously thought about getting one of these once, but after I saw a video of some guy demonstrating it, I immediately decided it wasn't practical at all for me.

Join date: Feb 2009
120

IQ
Nice, congrats on teh NPD. For some reason i can't decide if i want one of them or not o.O
Happy new pedal day! Those pedals are awesome and quite crazy from what I've heard from demos and reviews. I kind of want one... I also really like the way they look.
such a cool, crazy, and borderline useless pedal...HNPD!