my Jillard inspired LegoBass

Join date: Dec 2006
272

IQ
so after seeing Jason Jillards Legocaster, i thought "i want a lego guitar."
but then i thought, "i want a bass."
not that i play bass much, i just didnt have one, and i wanted to build a guitar in general.
so, the original plan was to take this old bass guitar my friend has and cut it up and whatnot, but it was shit. so i got a spare piece of australian mahogany we had in the garage and used that as the middle piece.
money was an issue (i dont have much of it, and its my first build, so didnt want to spend much on it) so not everything is complete.
the neck is a bolt on from ebay.
the machine heads and bridge are also cheap things from ebay.
the pickups are cheap hong kong things.
there is still alot more i would ideally like to do to it (and will be), however, thats it at this point in time.
pictures: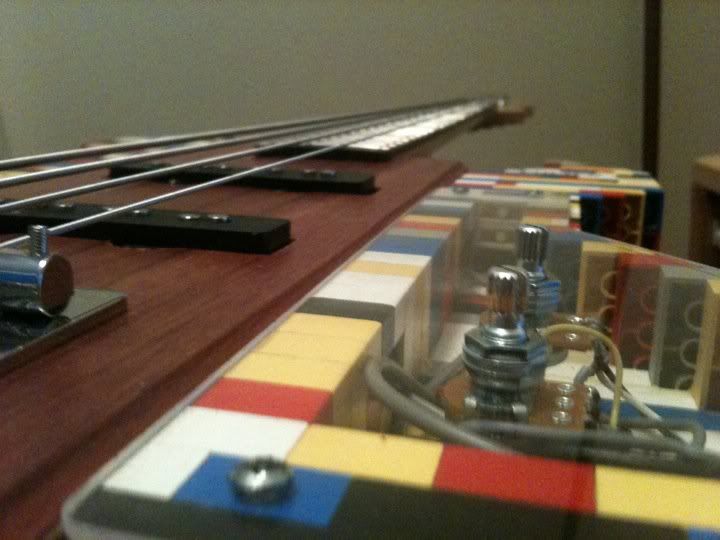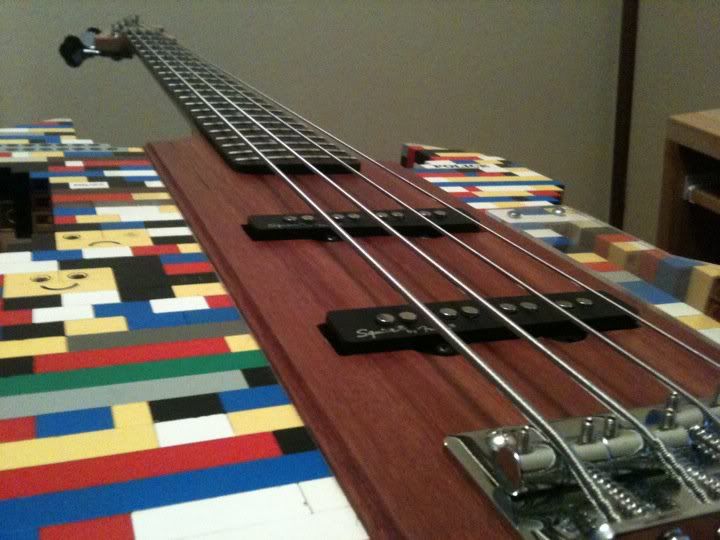 and some size comparison
\
problems i encountered:
it doesnt work. so im re-wiring it in a few days because i did a pretty crappy job last time.
the strings sit really high off the fretboard
2 pickup screws snapped off when screwing them in, so now theyre just held in by 3 screws
2 screws broke when doing the machine heads, on the same one, on the same side. so i drilled a new hole and put a different screw in.