NAaCD!!! Woo!
So after hearing some clips and other news... I decided to pick up one of these: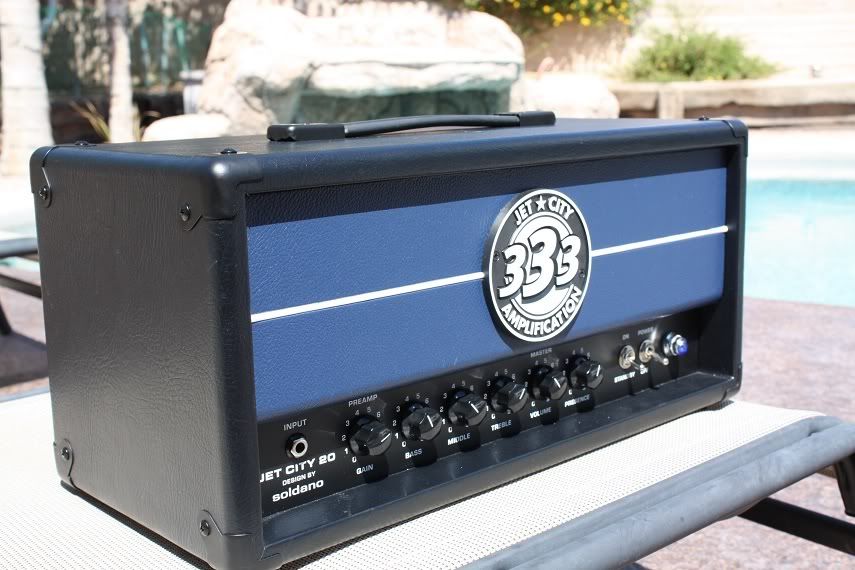 Sorry to disappoint, no Diezels or Dumbles or amps made out of gold and platinum, but I gotta say, I like it A LOT better than I expected, however, after realizing that I have 2 4x12s, but already have heads sitting on top of them, I decided it was time to build a mini stack of doom...
I had a deal lined up for a Mesa Thiele roadcab (the cab was built into a road case), for a pretty amazing price, I'd even sent money for it and everything, but the guy backed out of the deal and refunded me my money, saying that he decided to keep it instead

Oh well, I got something quite possibly even more epic, for cheaper...
Enter, the Emperor OS-1x12: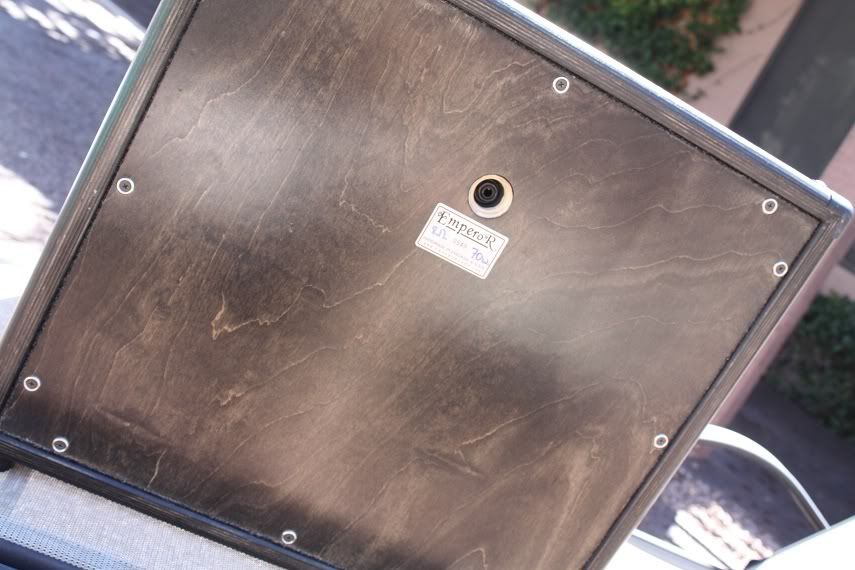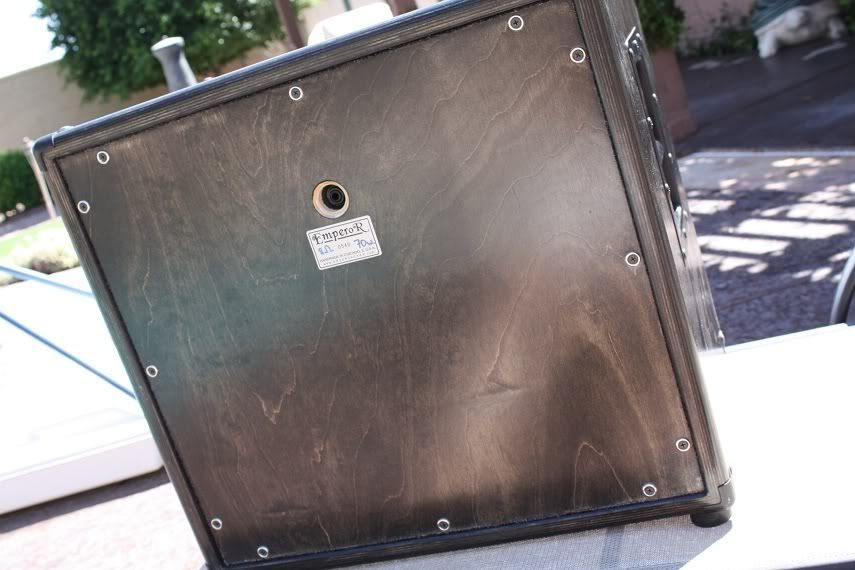 Dare I say... This thing slaughters my Mesa 4x12, with one speaker - a Jensen Electric Lightning. The cab has a HUGE low end and all the fizz that was present with the JCA plugged into my Mesa, is now completely gone. The JCA was on the verge of metal before, through the Mesa, with the gain cranked all the way up, through the Emperor, it has TOO MUCH gain at the same setting. Sounds chunky and full, beastly metal tone. Oh, and this cab is also louder than the Mesa (probably due to the ports making it so directional towards the front). Either way, I'm EXTREMELY satisfied with both purchases. Killer setup for just over $400, that's easily gigable!