Broken Laptop Keys

Join date: Oct 2006
150

IQ
Didn't know where to put this so thought i'd try here, hoping it doesn't get locked

.
Somehow my Laptop has had one of the keys literally broken off and the other removed, i'll put a pic below to show you what i mean. i'm using copy and paste for the i key.
it's a Dell Vostro 1000, and i've heard Dell are a giant pain in the ass to replace parts for, the laptops anyway.
i really don't want to talk to them down the phone about it as i don't speak whatever language they're talking to me in and i've tried Googling, i found results for the key on the left but not for the right, so i thought i'd turn to here.
Any help is appreciated!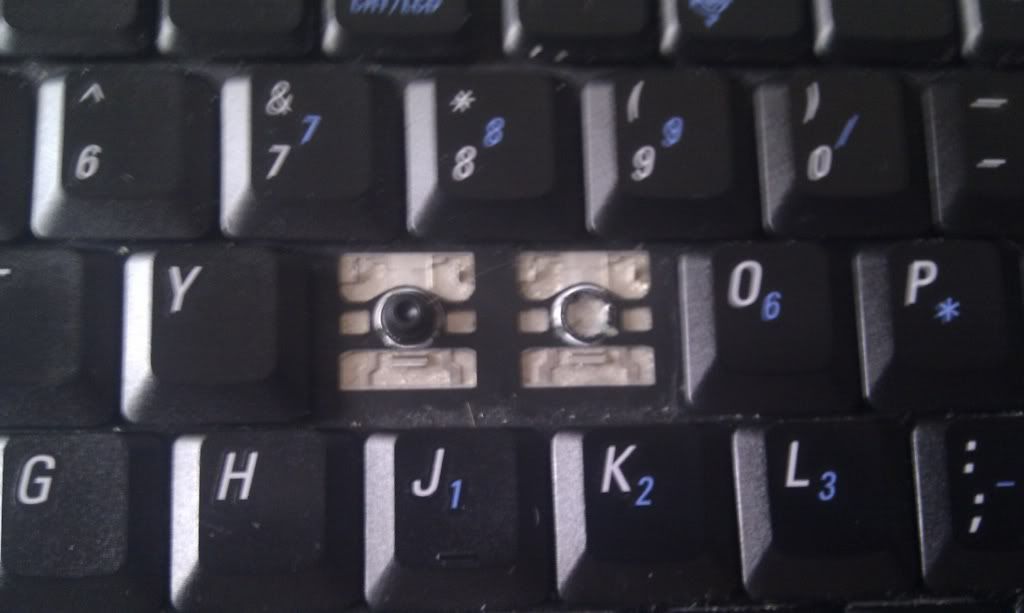 You need a replacement, methinks...

Join date: Jul 2009
70

IQ

Join date: Oct 2006
150

IQ
Sweet, thanks alot

Thats all i need.