iTAB??
Just saw an ad for this it about the size of an I touch it's 4 gigs will play music and show tabs & it mounts on the head of you guitar anybody have it or know how much it is to buy tabs? Just google itab and you'll see

Join date: Feb 2006
100

IQ
k. coo.

anyways, reverand are you still up for the concept album?

Join date: Apr 2009
63

IQ
i doubt that much people would buy that
ITAB, IGRAB, ICRAB, ISTAB ect. ect.
who needs that when you get an iReal Book app. i would consider getting an iPhone just for it. pocket changes are awesome, but the app let's you transpose into any key. *swoon*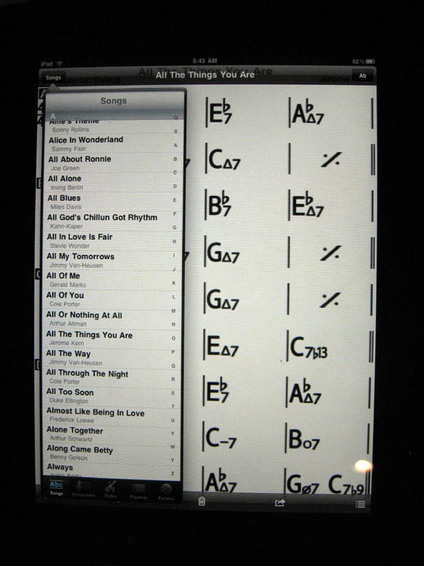 iFlab.

Yeah, apple can make you fat!
Izaaaaaaaaaaaaaaaaaaaaaaaaaaaaaaaaaaaaaaaaaaaaaaaapppppppppp