What type of finish does this have?
So I picked up a new guitar today....

American Standard Telecaster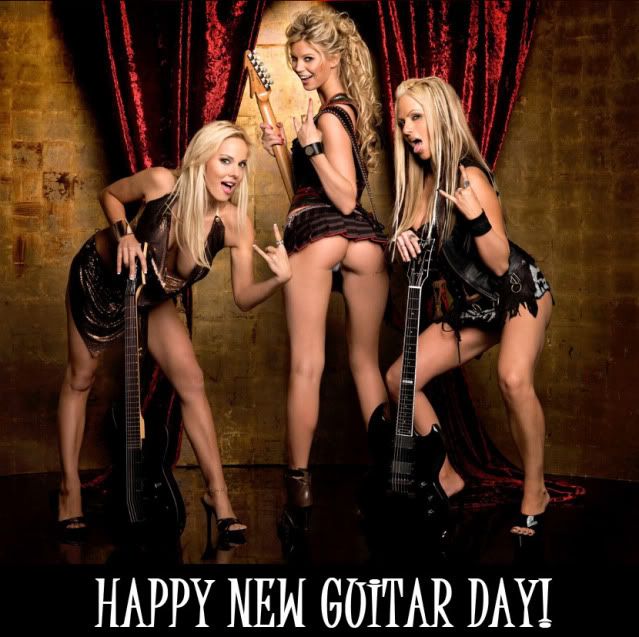 I have a question though, I cant find it online and the guy at the store couldn't answer it for me. What kind of finish does it have? Nitro or Lacquer? I also wanted to know if it was a 2010 (S:10008607) . I assuming it is, but I dont remember the formula to it.
Took some quick pics with my Iphone.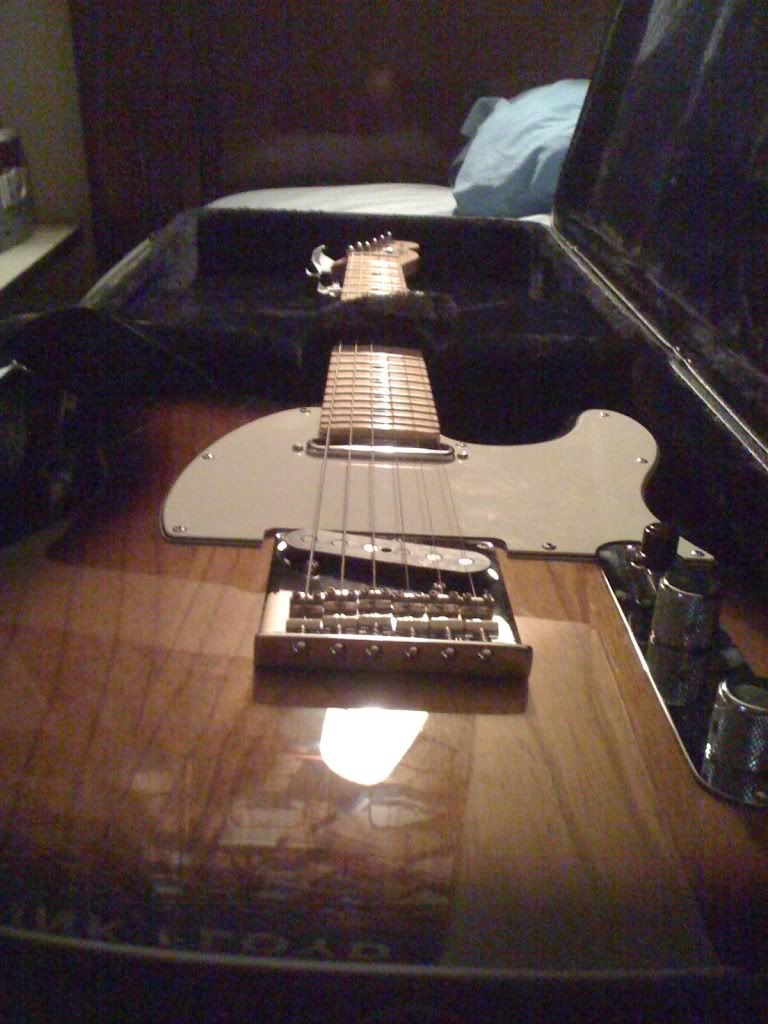 Join date: Nov 2006
1,108

IQ
Depends on the cost. I have an American Strat with a nitro finish, which cost around $1700. You should be able to tell by how it looks and feels. A poly finish will be real shiny and feel "shiny" to the touch. A nitro finish is shiny, but has a different look to it. Also, the feel is quite different. That's a tough one to describe... Also, the nitro finish will react to sweaty clothes and hands. My Strat has permanent marks on the back and the right side of the body from my arm and shirts.

Edit: Cost isn't always a determining factor, though. I have a Custom Shop Tele with a poly finish and paid almost $3k for that one.
Last edited by KG6_Steven at Aug 8, 2010,
That's a tobacco sunburst Tele. It's stained to get that sunburst effect, then finished in a gloss lacquer, thick enough so it's smooth under your fingers (not like nitro lacquer, which is very thin - you can feel the wood like you were touching a tree).

Join date: Aug 2009
30

IQ
Urethane, only about 5% of fender guitar not from the custom shop use nitro cellulose and this aint one.