Pick Gnomes Strike Again!

Join date: Sep 2007
130

IQ
They're the little creature that whisk your pick away when you drop it. This is by far the worst I've ever been struck.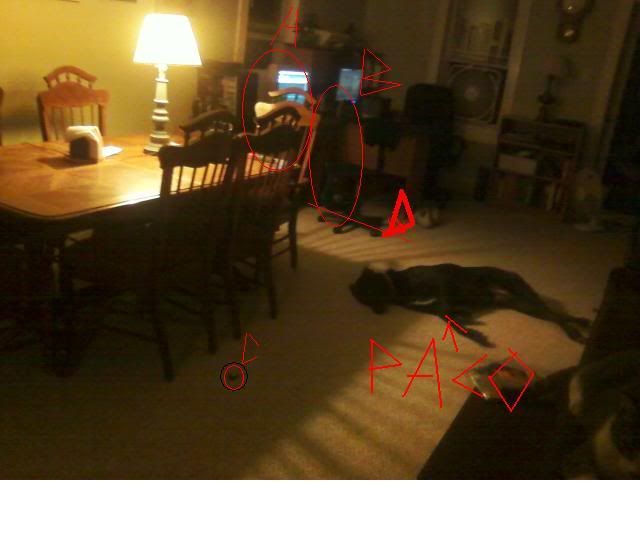 A-That is my computer, where I've been attempting to record all day.
B-That is my guitar, which I've been using to attempt to record.
C-That is my pick holder, which was attached to the back of my headstock.
Line D-My guitar hasn't been past this line all day, and I've been swapping picks.
Paco-That is my black lab/husky mix, Paco.
This is the first time they're come this near. I'll admit that I'm a bit shaken.
What's the worst the Pit has ever been struck by the gnomes?
IMPORTANT EDIT 5/8/11
Oh... Oh God.... They've increased forces.... Nothing is safe.... NOTHING!
I had probably 15 picks in an Altoids container. They're gone. Every last one of them. And the little f*ckers took the container with them.... Who knows how many little Gnomes are now sleeping in my precious Pick Holder...
I REPEAT, NOWHERE, NOBODY IS SAFE!
These things are becoming an epidemic! I'm about to evacuate my family and fumigate the house...
Please, God, Be aware...
Last edited by Angus_Junior35 at May 8, 2011,