What kind of Jackson is this??
It's an Ivory Rhoads with the black pinstriping but it has a black headstock. Bolt on neck. I can only find these with an ivory headstock... Three knobs and a toggle. Made in Japan. I can tell you the serial number if that helps.
Thanks, Mike

Join date: May 2008
90

IQ
Rr5...?
No RR5 is blot on in configuration. It's a special color RR3 I remember seeing a bunch.
Yeah I'll post pictures, it doesn't have a trem. its the string thru body design.
RR3.

Don't make me say it again.
Pictures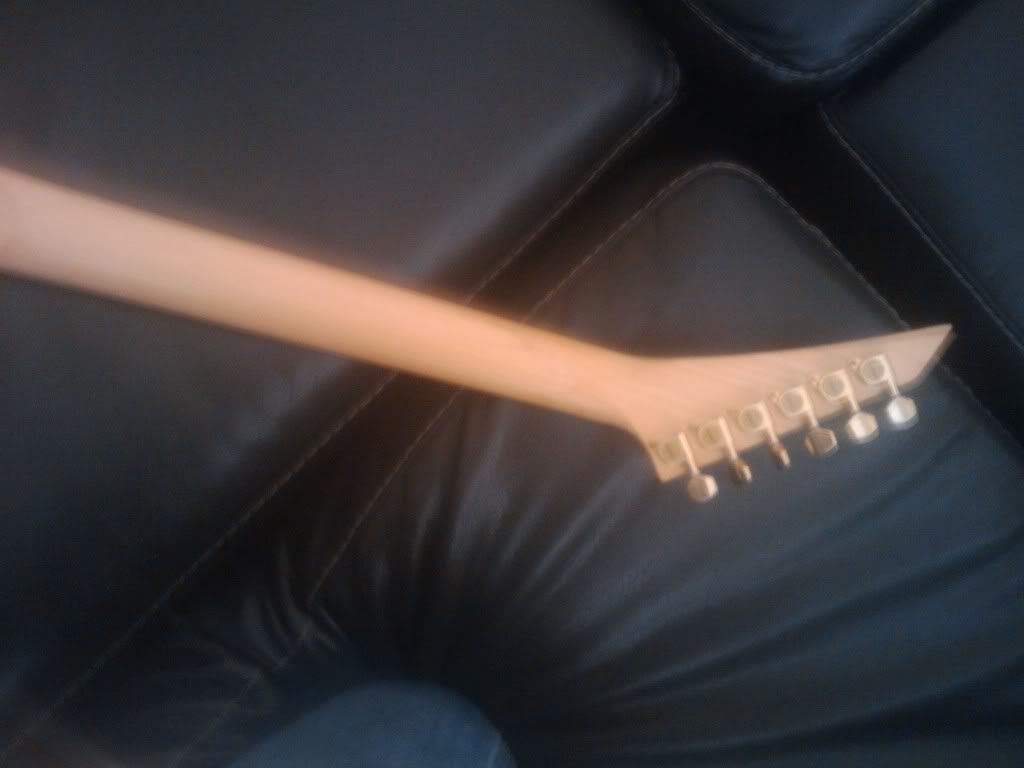 LOL okay! just making sure. i cant find ANY ivory rr3s on google with a black headstock... What do you mean special color? like LE?
They made a bunch for certain dealers (Prolly Sam Ash or Guitar Center). Special colors that are normally not offered by Jackson on certain models (Such as the RR5 paintscheme on the RR3)
Oh, okay. Cool thanks. Any idea how much it would be worth judging from the pictures?
even thought they're a bit fuzzy, there is not any scratches or dents
Well probably around 300-400 bucks. Check what used RR3 prices are like in your area. It's not worth anymore than the others because of the color so don't let the guy convince you otherwise.