What Is This Now?? (NGD)
Join date: Feb 2009
164

IQ
So this morning a truck pulled over on my driveway and guy came out with a big box And I thought to myself "What could this be?".
Well let's find out:
Here's the package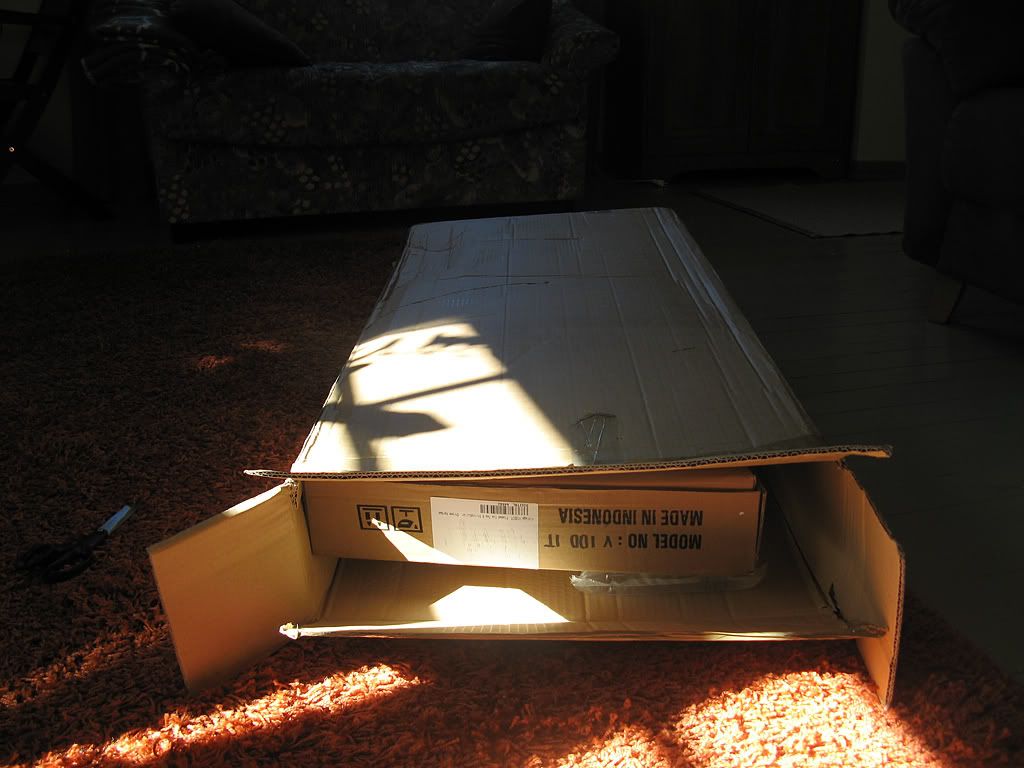 There seems to be something inside!
Oh, it's just a guitar stand...But wait a minute, There is an another box under it!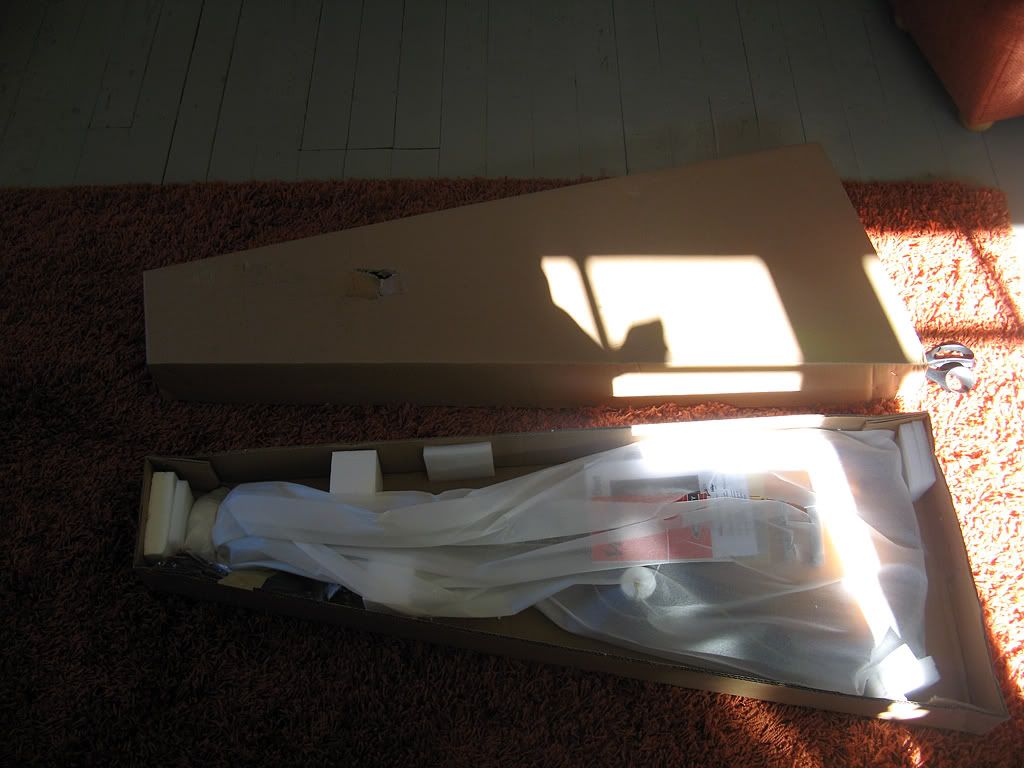 What the...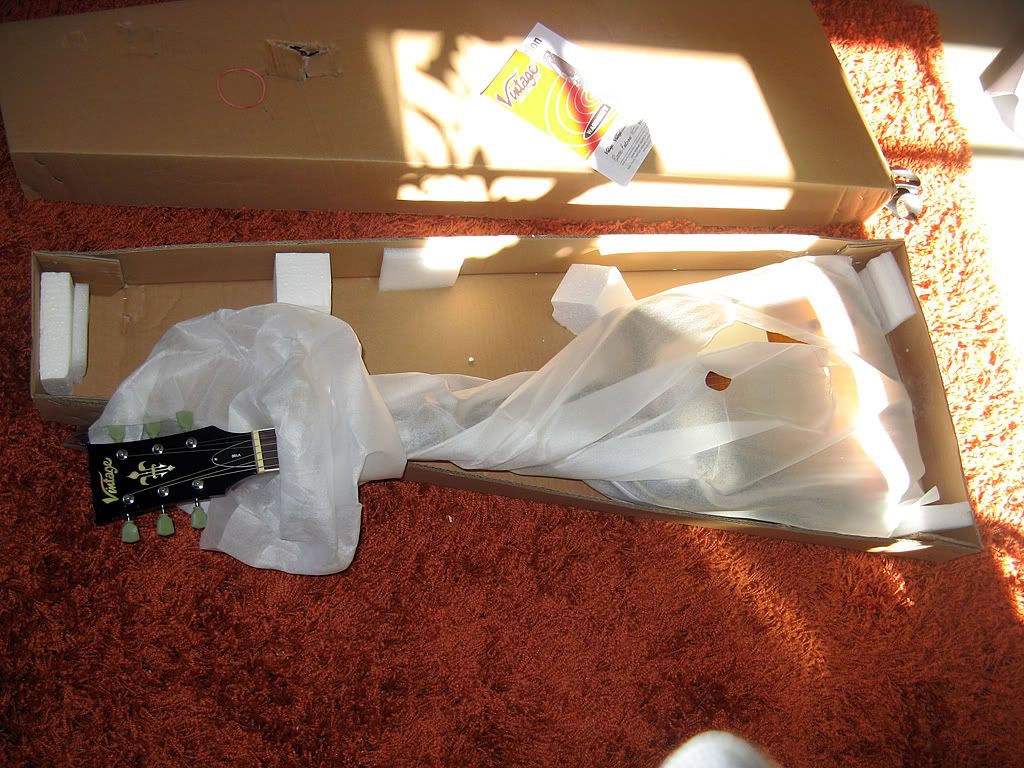 It seems to be made out of somekind of wood.

More picture to come

Join date: Jul 2009
110

IQ
Schecter C-1

Join date: Feb 2009
164

IQ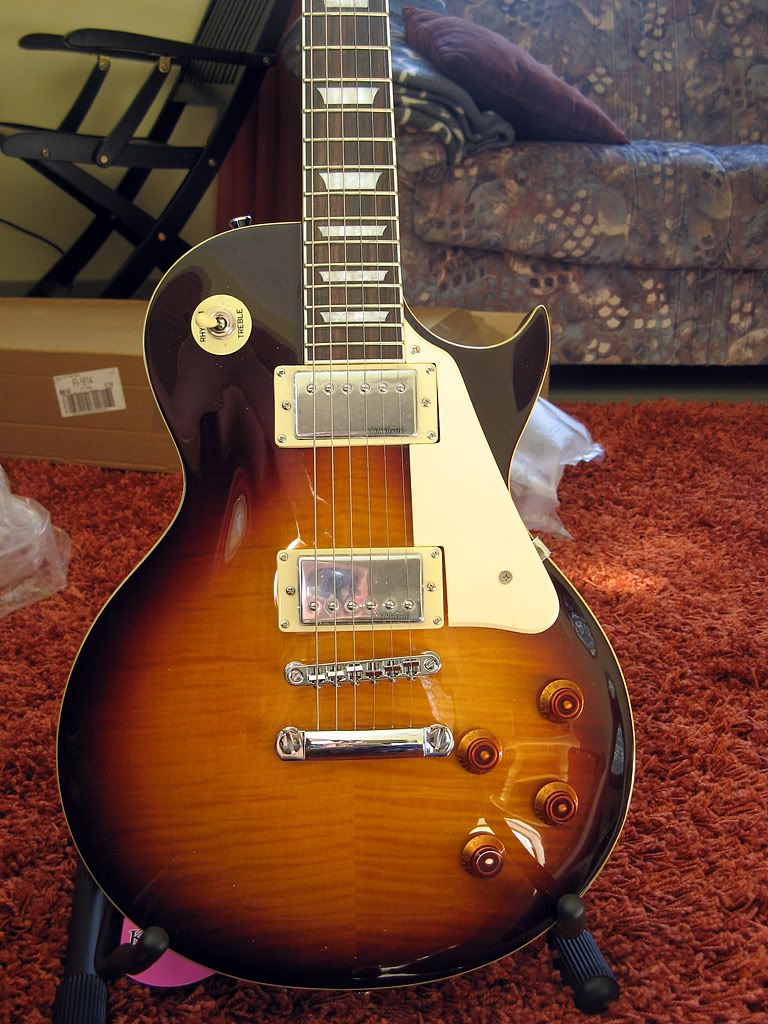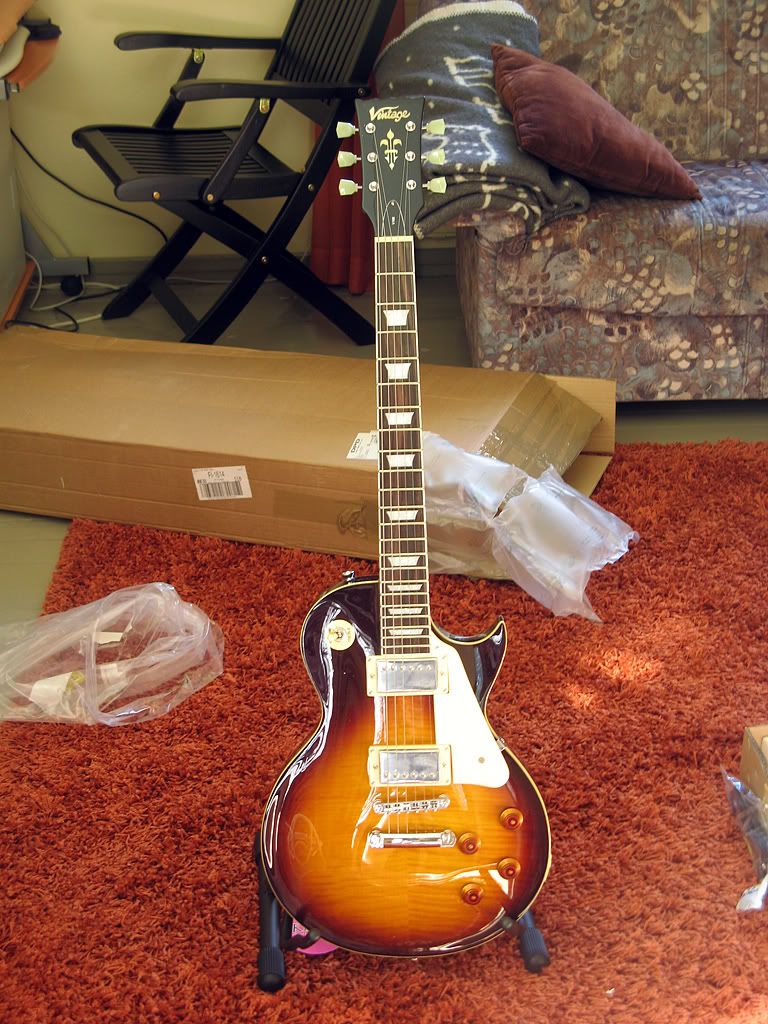 And Finally the family so far: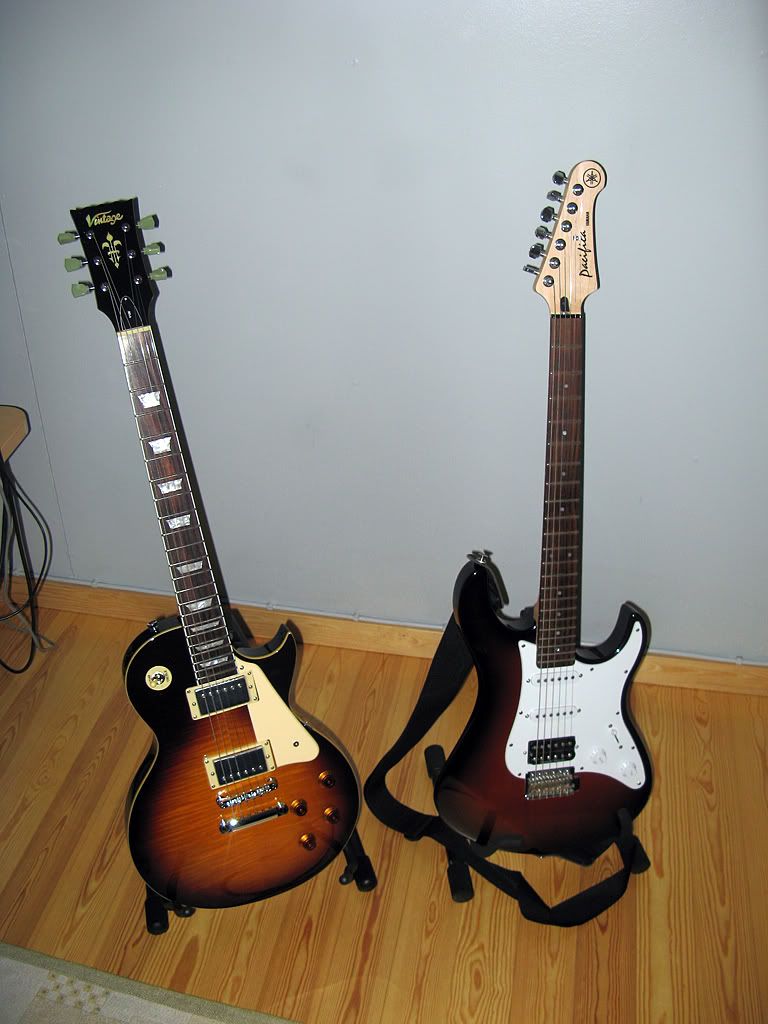 If you haven't guessed yet, It's a Vintage V100 Flamed Iced Tea and it looks beautiful and it cost me 210€
I ordered it almost 3 months ago and now it finally came.
It's a bit heavier than my pacifica due to it's mahogany body and neck. Haven't tried it out with my amp yet because I have some work to do, But I played it unplugged for a while and it sounds pretty good.
After a while I noticed that there's a hole on the box and two small bumps on the fretboard, But as long as they don't affect my playing or the tone I guess it's no big deal.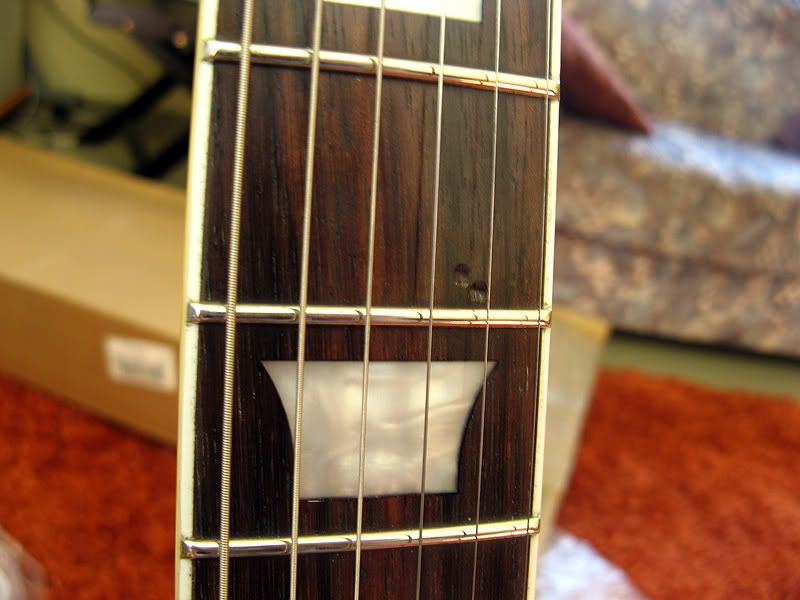 Oh and picture of Patrick is there to illustrate my excitement.


Join date: Jul 2009
110

IQ
I'm not particularly a fan of Tobacco bursts but that finish is great. How are the pups? HNGD!

EDIT: By the looks of it the stopbar may not be completely centred? I'm sure it doesn't affect playing too much though
Last edited by AxSilentxLine at Aug 18, 2010,

Join date: May 2009
368

IQ
Nice guitar but those 2 dents look like serious business.

HNGD!
HNGD and them 2 dents look like someone shot it with a BB gun...

hope it's ok though.

Join date: Jun 2009
270

IQ
well, looks like its time for a name change


well, looks like its time for a name change
Nope!

HNGD though!!!
you could exchange it because of the damage. but that's completely up to you. it looks like a nice guitar from the pics. any chance of clips?

HNGD

Join date: Aug 2004
140

IQ
I've heard a lot of good things about these Vintages. I was thinking of getting the strat one (V6? or whatever it's called.. what do you think?)

And congratulations for the new gear. Change the pickups and the nut and you've got one hell of an instrument.
I just had a guitargasm.

Congradulations, sir.

Join date: Jul 2009
310

IQ
Looks like you finally lived up to your username. Congrats. Also, when I saw the guitar stand I thought you were getting some sort of vacuum

HNGD!