FS/T: Brian Moore i8 NAMM PIECE!
Up for sale is my Brian Moore i8. This particular i8 was hand selected as a NAMM piece in 2000. I love this guitar and it's probably the highest quality guitar I own but I need 24 frets. The specs are as follows: Kalantas mahogany body, 1 piece quilt maple top, Maple neck with ebony fingerboard, Seymour Duncan pickups with coil tapping, Sperzel locking tuners, Fixed bridge, Chrome hardware, and a lightly glossed neck. I'd say the overall condition is a 9/10 with just one little ding on the headstock. The only reason I am selling/ trading is because I only really use guitars with 24 frets/ Ibanez's . That being said as far as trades go I'm looking for 24 fret guitars such as: Ibanez's, Jackson's, Fender HM's, and etc. I will also entertain trade offers for amps. As for straight up sale price I'm looking for $500. These were listed at $1250, so retail was probably around $800 - 900. Thanks
The pic quality is terrible because I had to use my computers camera.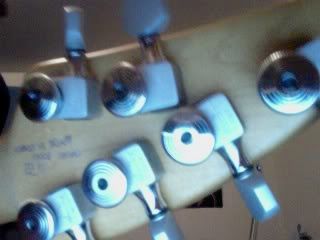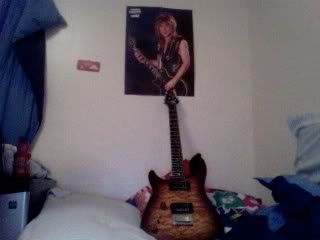 And no it's not left handed.

Join date: Dec 2005
459

IQ
I have an Orange Retro 50 Custom Shop..
But if you are only selling the guitar for 500 you would need to pay a tad bit more cash..
Thanks for the view

Can't add any cash atm. Sweet amp though!

Join date: Dec 2006
146

IQ
Jackson Matt Tuck Signature Rhoads?
Jackson Matt Tuck Signature Rhoads?[/QUOT

You've got a PM bro.