Help selecting a new guitar
Alright so I guess I'd say I'm an intermediate player who knows very little about the guitars themselves.

I'm willing to spend up to about $2000 or so. Not 2k on the dot, but around that area and lower.

So far the two most common recommendations are for les paul/fender strat. I just love that clean sound (who doesn't?) that I can't really get with my current guitar (jackson firestorm).

So my questions:
1) Which guitar is better for the money? Which will give a 'cleaner' sound? Is this a stupid question?

2) How much can I expect to spend for the guitar?

3) All I have at my new place is a Sienna 35 Kustom amp (for acoustic mainly). Is this going to work or am I going to need to get an electric amp here as well? Any recommendations here (as well as pedals etc) are appreciated!

Join date: Jul 2007
130

IQ
What kind of stuff are you playing? And get an electric amp as well, and a slightly cheaper guitar. you'll still get something good around 1000.
I'm playing a ton of red hot chili peppers lately as well as john mayer (I know I know, but it just sounds so damn nice). Also like the sounds of Hendrix/matthew good/clapton/eric johnson/srv/foo fighters (in no particular order).
Fav guitar songs of all time:
http://www.youtube.com/watch?v=mU_sxusyuoI&feature=search
http://www.youtube.com/watch?v=nGqPzrNypzw&feature=search
and I realllly love the tone of this but I don't know if its the guitar itself or not:
http://www.youtube.com/watch?v=A3t74Cd4LCQ
Seems as if most of these guys play strats, but I've just been recommended the les paul so many times for tone.
edit: I guess I should specify -- I don't plan on buying another guitar for a long time and I have come into quite a bit of money via online poker so I'd like to really treat myself.
edit2: I also just realized I don't know the difference between a fender stratocaster and a telecaster. Can anyone explain this?

Last edited by jruvic at Aug 19, 2010,

Join date: Jul 2007
130

IQ
People who say strats don't have "tone" don't know what there talking about. Tone isn't a substance, it's a quality. LPs have a different type of tone. They have smooth full deep cleans. Strats are angelic and bell like, still full, but a little more cutting and still smooth. Definitely go with a strat. Since you aren't into anything to heavy, I'd definitely stay SSS.
I'd either go American Strat or G&L. Check them out. Don't know if you've heard of them but theyre what leo fender did after fender, and they're a little heavier and have differently made pickups, but they're really nice.
http://guitars.musiciansfriend.com/product/G&L-Legacy-Electric-Guitar-with-Tinted-Maple-Neck?sku=511302
As far as amps, I'm a little clueless, but I'd say maybe Twin Reverb? Something like that.
Strat is gonna be the way you want to go. with that style of play and players those are sounds you are gonna get from Single coils the Humbuckers from an LP are gonna be to much to give ya the same tone even a coil split on a LP or any humbucker isn't quite the same as a true single coil. Just get a nice American Standard Strat and at the most upgrade the Pups to Texas special and foggeddaboutit.
Interesting -- I see some of the american standard strats on fender.com are like $2200 (the clapton/SRV ones etc). What is a reasonable price to pay for one of these? Am I better off getting it used or from a store like Long & McQuade?

Join date: Mar 2009
30

IQ
Don't spend anything like 1500-2000$ if you don't know a lot about guitars. You don't know what you want. Thus, you'll regret it! It's like shooting with a sawed shotgun in a dark room trying to hit a cockroach. Or like trying to avoid gray bears in a nightly Belgian forest. You know what I mean, right? Right? >.>

Join date: Jun 2006
120

IQ
I'd agree with going out and trying loads of different stuff, but at the same time I'd say you're probably leaning towards Fenders for that kind of tone.
As for pricing I'd say you;d be best splitting your budget about 50/50 or something between the guitar and amp. As a very rough example you could get a Deluxe Reverb RI for £700 and then a really quality Strat for £1300.
But take your time, more than anything else. Hell, I spent £600 on a guitar once that I hadn't thought about enough and am now about to sell it for £300, so you'll need to be even more careful when you're spending that much moolah.
Good luck as well

EDIT: Just saw your question about Strats vs Teles. Here goes: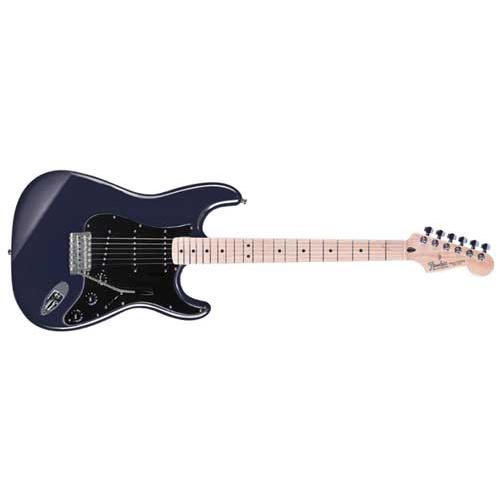 This is really simplistic, but basically the main differences are:
- The Strat has 3 pickups, the Tele has 2
- The Strat has 5 pickup positions, the Tele has 3 - the extra ones on the Strat are very good for funky stuff
- Teles generally have punchier, stronger bridge pickups
- Strats generally have clearer, fuller neck pickups
- Strats mostly have tremolos that let you change the pitch of what you're playing, and Teles mostly don't have these
Last edited by SugarRush66 at Aug 19, 2010,
Thanks for clearing that up about the fenders -- and thanks to everyone else who made suggestions.

I actually just spend about 3 hours in Long & McQuade trying out guitars. I actually really liked the tone of the les paul which I can get used for ~2200. Its funny cause I actually played the fender strat first and I loved it, almost didn't bother with the GLP but glad I did. However there was also an american fender strat which had a beautiful light blue color for only ~1100. I tried out some of the other cheaper les paul's like the epiphone and wasn't as impressed so now I'm kind of torn.

GLP sounds a bit better to me but costs nearly twice as much.
Decisions decisions...