is this Seagull S6 worth it (craigslist edition)?
Hey UG,
So I've been GASing for a Seagull S6 ever since I first heard one, and now I finally have $ in my pocket. One just popped on craigslist, and I just tried it out. Sounds beautiful (even with those old strings on it), but one problem: it has some significant wear near the soundhole. It looks like water damage to me, but someone please enlighten me: is this common? Should I avoid this particular one? Picture below (sorry about iPhone quality)
EDIT: This is the model with electronics, it's a cutaway, and he's offering it for $300, and I'm gonna offer $250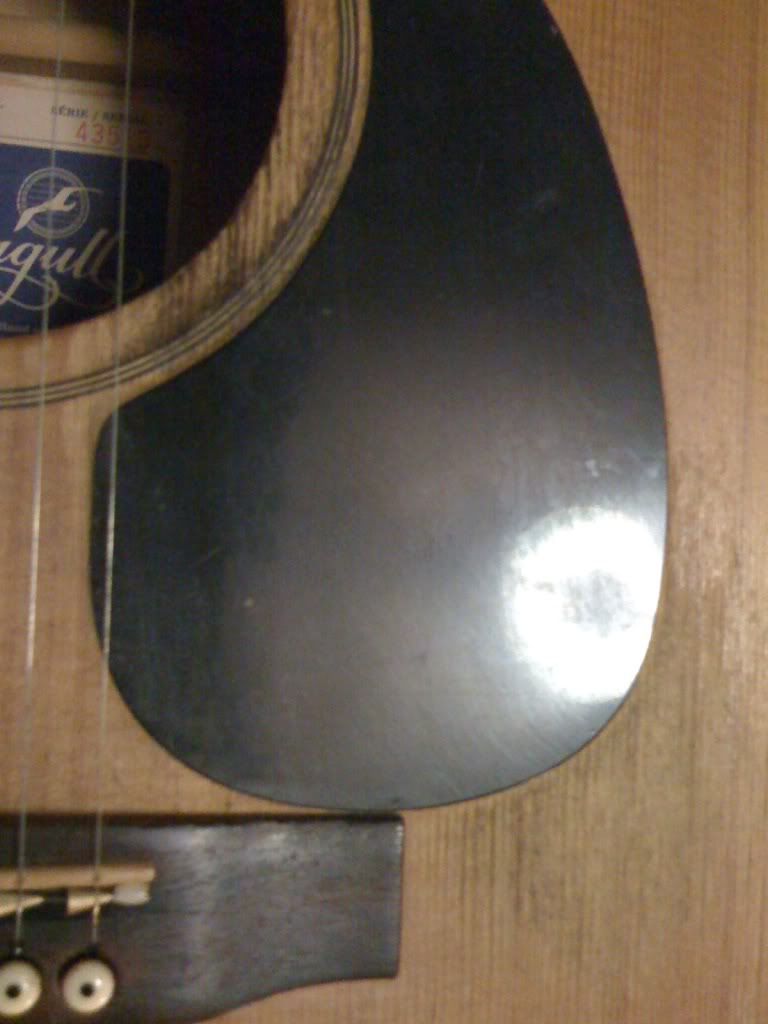 Last edited by kreddy2 at Aug 22, 2010,
is that wear or dirt? as long as it's not mildew, it's worth it. if it's mold/mildew, it should be avoided.

also since the finish looks like it's been taken off by a player with no control at all, it will be more vulnerable in the areas where there's no finish. btw, there's no way to remove that dirt that's really safe for the guitar, just so you know.
It sure as heck seems like mildew, but I can't tell for sure. Is there any reliable way to check, short of sniffing it? Also, if it's just dirt, would careful sanding with a fine grain sandpaper work?

Also, I don't use a pick, so I don't think the vulnerability will be an issue. Either way, is there a way to reinforce it without detracting from the tone? Thanks in advance.
don't sand it - you'll weaken the wood, and while that might remove some of the dirt, chances are mildew spores are already getting into other places in the guitar or deeper into the wood. if it's mildew, the guitar may be in trouble, btw.

i doubt it needs reinforcement, btw.
with any luck, it's just dirt. thanks for the advice