Please help me identify this guitar.
Well i got it and there wasn't much information on it. All i know is that its a japan made harmony that was made in 1977.
and also i have a little trouble with the bridge, its kind of like a TOM but its like just a bar with nothches a long it but my strings keep slipping out of them, do i need to use lighter strings or file the notches?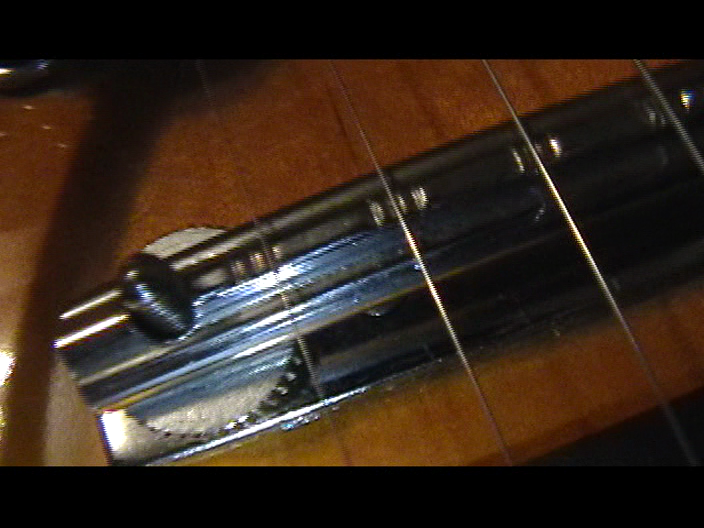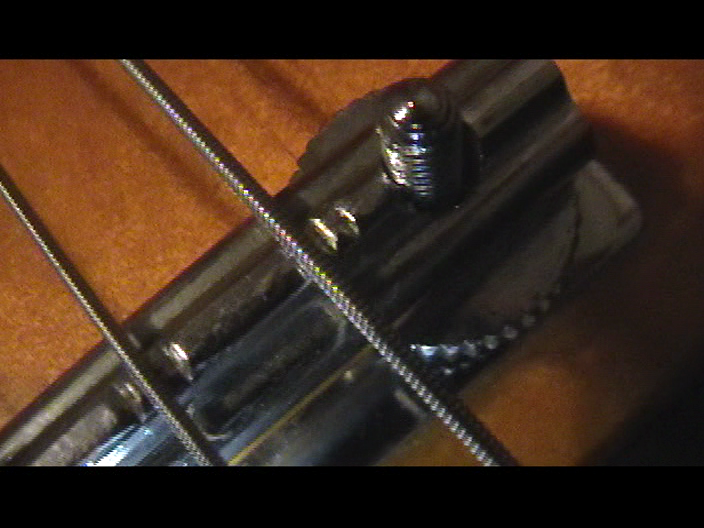 Join date: Nov 2009
660

IQ
http://harmony.demont.net/model.php?id=222
It's amazing what under a minute on google can do.
I realize this isn't the exact same guitar, however it is very, very close. I can do more digging and find yours eventually, if you want me to. Or you could do it yourself.
well i tried google before and still couldn't find it. was listed on craigslist as rare and custom or something, i ignored that thinking that they just put that on there to get a call. but the asain made ones wouldn't have built a costum would they?

Join date: Nov 2009
660

IQ
Last edited by Offworld92 at Aug 24, 2010,
thats what i was thinking because that one said that it had variations in body shape BUT it was started in 82, mines from 77.
edit: You win
edit again: scratch that, big problem, h802's have two switches for pickups, mine are both always on. maybe he wasn't just saying it was rare.

Last edited by grungebaby at Aug 24, 2010,
ok i hate to double post, please forgive me but this is really bugging me, i don't see any guitar like this one, it looks like the H802 but the pickguard horns and headstock are all different, is it possible this was like a pre-production trail run model or something? because its kinda weird that i've only seen one other like it and it didn't have a vibrato tail. oh and i don't think its aftermarket, its not like any system i've seen before and it doesn't have a brand name anywhere on it.
Those lower end/off brand (not that Harmony is an off brand per se, they made TONS of guitars like that around this time) tend to vary a lot, making them hard to say for sure. the other reason you don't see a lot or have a lot of information is that they were beginner guitars and because of that not many have survived relative to the number made. The ones that survived from that era are an acquired taste style wise, but tend to be nice instruments for the money you pay because the crappy ones wound up in the garbage, not to mention that by the late 70s Japanese guitars were really getting going in terms of quality.
It is also possible it is some kind of mix of parts from various Harmony or similar guitars. I don't specifically know the brand, but headstocks of that general style didn't get big until the mid 80s. Based on an image I chanced across for a H803, they did appear to make that banana headstock around the mid 80s. Of course, as mentioned on that Harmony website, details on these type of guitars changed almost every year so it's tough to tell. They also don't have any info about this H803 model with only a rearward picture of it.
http://harmony.demont.net/images/75/H803_1987_02.jpg
it does look like they have the same headstock, but the bodys different, and it seems a little too hard to set up for a beginners guitar, it unwound 2 high e strings cause i guess just how high of a gauge they were put too much tension on them. but unless those two had exactly the same neck, this ones stock because of the pickgaurd and the truss rod. And also the finish is transparant, is there anyway to tell what kind of wood this things made out of?