WTT Gibson Explorer for 2203/2204
Ive been thinking lately about trading my 2006 Gibson Explorer for a Marshall JCM800 or JMP 2203 or 2204.
She is white and now has Seymour Duncan Custom/Jazz pickups installed. she is in great shape overall. there are a few minor defects here and there but nothing major at all. the Gibson OHSC is included and all latches are in perfect working order.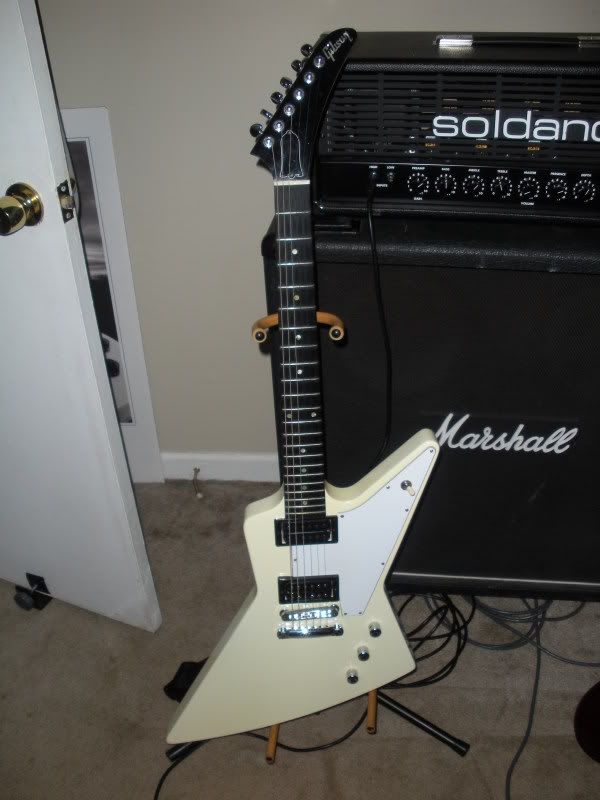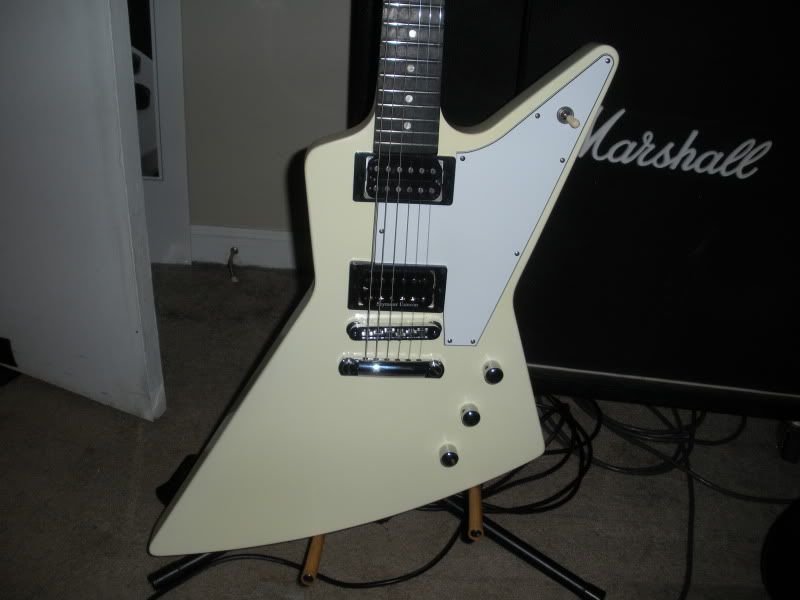 Oh yeah.....US only please

Join date: Aug 2010
10

IQ
i'd trade cash for it

i'd trade cash for it
my cash price is $900 shipped and paypalled(Gift option)....PM me or email me at
freakhale@aol.com
I am open to other amps than just a 2204 or 2203. I'm also open to guitar trades. I prefer Guibson or ESP.......make offers

Join date: Sep 2006
53

IQ
do you have the original pickups ? and would you be interested in a Jackson RR pro '91 ?
no i dont and maybe.....PM me details and pics
anyone interested in her at all?

Join date: Sep 2006
53

IQ
so interested, if only someone would buy mine , so i could buy yours lol.