My Jackson Neck Thru King V build
First off I'm just going to say I feel like crap right now... MAJOR SCREW UP (NO IDEA WHAT HAPPENED!)
Build Entry No9 26th August 2010
Link:
http://s757.photobucket.com/albums/xx212/13PJC/PP%20Build%20Entry%20No9%20August%2026th/
Ok so summary first so you'll understand what is happening...
First off I went in to continued sanding. So I just started to sand the wings again just to make sure its straight and fixed up the imperfection from last time. After that was done i went on to sanding the front. Right side was done okay but the left wings thickness was a pain to do... After a short while a teacher came in and suggested the idea of drawing a line on the side to check for the thickness. It was a good idea but having to listen to him for 10min over a simple thing kinda got onto my nerves. So I did what he said but it was harder than it seems. I messed up so from the thickness of 43mm became like 39~40... It was also because I was trying to fix up a bump that was sticking up... The DT assistant guy then used to chisel to get the thickness down on one side then told me to do it later. After sanding both sides I tried to go up near the neck but then it couldn't reach. Tried to reach in with the sides of the sander but it kinda screwed up the thickness and created small bumps but it was okay. After that I took a file and sanded down the sides of the heel a bit first then went on with the belt sander thing and sanded it like a Jackson neck joint. The final result was quite awesome as it made a big difference for the access and playability of the higher frets. Next i just went for the headstock and sanded down the side to create a bevel. After looking at it again the side wasn't straight and looked funny... As someone pointed out last time that the headstock was too sharp I also sanded it. Tried to do the curve on the other side but not much time left so I stopped. Since I have this electric sander thing at home the DT assistant guy who was helping me told me to take it home and sand with it (yes theres a pic, a rectangular kinda thing).
Ok so this is what happened after I left the workshop and things turn for the worse. So after I walked out to get into my car and went home... After i took the guitar out and put it down I saw these dent things up front........ I'm not sure what you call it but it seems like the wood was shrinking up front. It might be something to do with the humidity but I don't really know. So then I went do do as I originally intended and tried sanding the neck part which had a big lump of wood... Oh and the sander thing was quite hard to use as there was no instructions at all (putting on the sand paper)... I tried to sand down the parts that had a dent but then it was too far down so obvious I won't keep doing it. I got quite irritated and decided to go ahead and do the bevels. I didn't really care what happens anymore as it was all messed up at that point. Surprisingly it turned out quite ok for a rushed process. i then proceed to go crazy and started to sand the neck. it was originally a C kinda shape so I then just sanded it flat into a U kinda shape. I made sure I didn't go overboard so it wouldn't be too thin. At the end it felt quite good but I just noticed how rough it was because I used a 60 grit sandpaper... After staying out on the balcony for over an hour I gave up and came back in... Still kinda depressed at whatever happened. Now there are even dents on the back that are showing up a bit.
I'm not sure exactly what it is but in a period of 15 minutes everything screwed up. All I know is that I left the workshop and came outside, talked to a few friends before leaving, then got on the car back home... It was a bit hot when i got out of the workshop but then it was about the same heat it was when I first brought it in (I just held the guitar in my hand as I don't have a gigbag for a V, well one that isn't currently holding a guitar anyways)... It certainly did not hit anything in the car or outside... The only thing I could think of is a humidity problem. I asked my mom but she said that it shouldn't have anything to do with the humidity. Not gonna go into detail since I don't really remember what she said anyways :P
Picture time...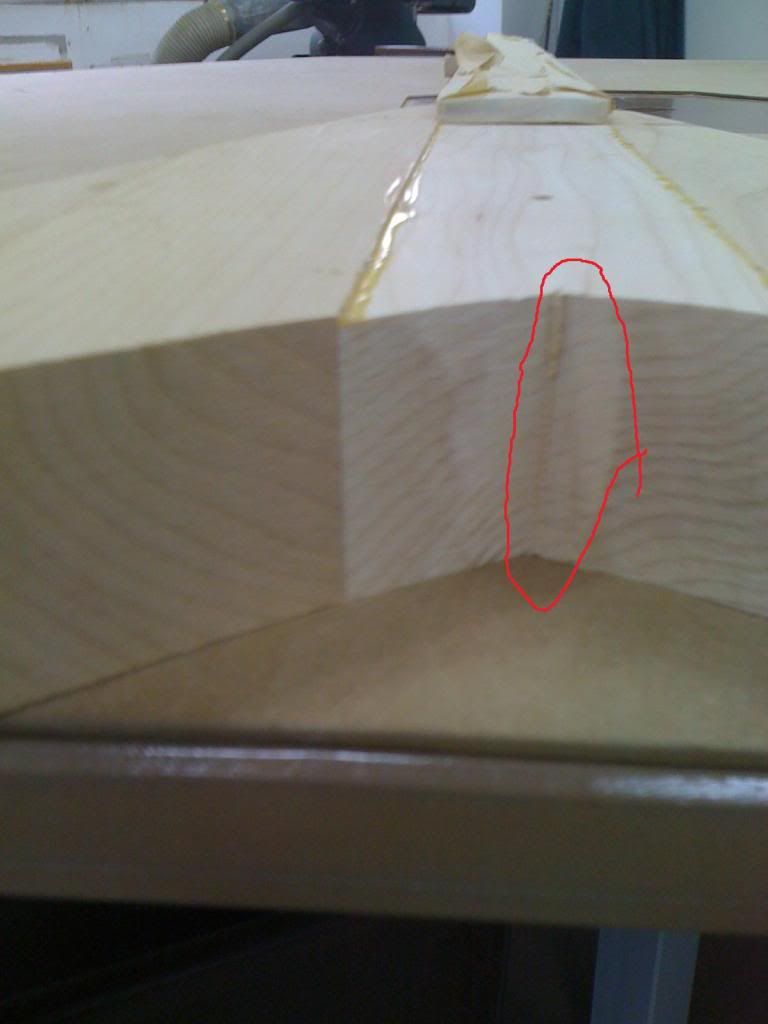 The part that I can't really reach with the sander.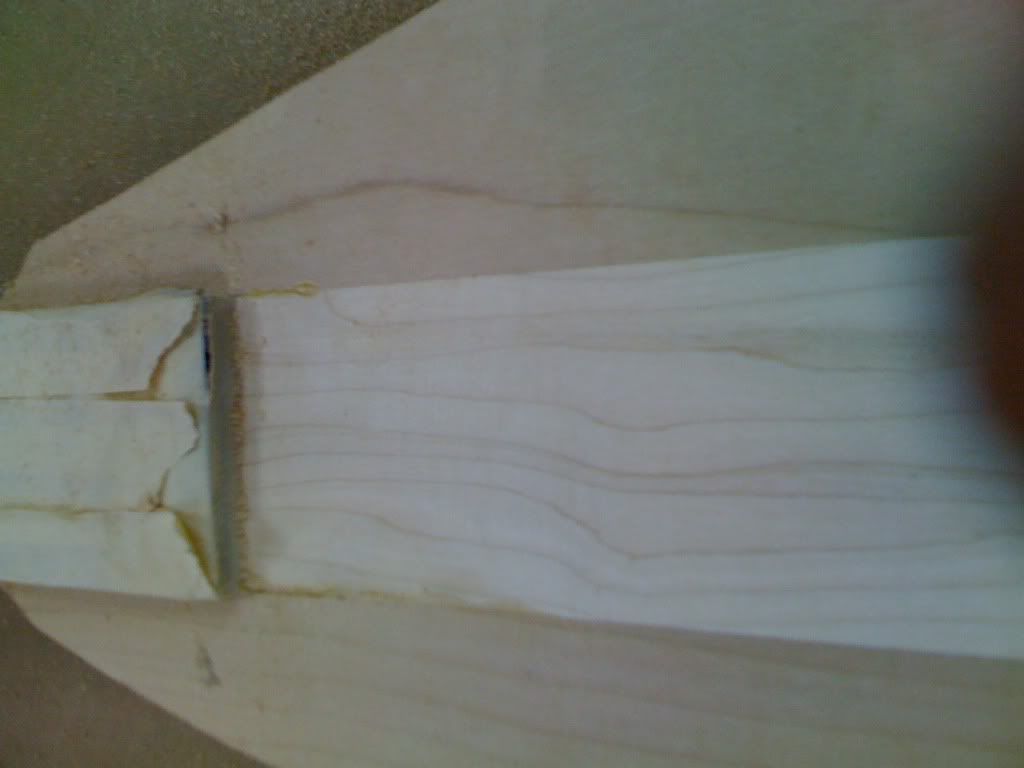 Sanding the front. i managed to get the glue out at the end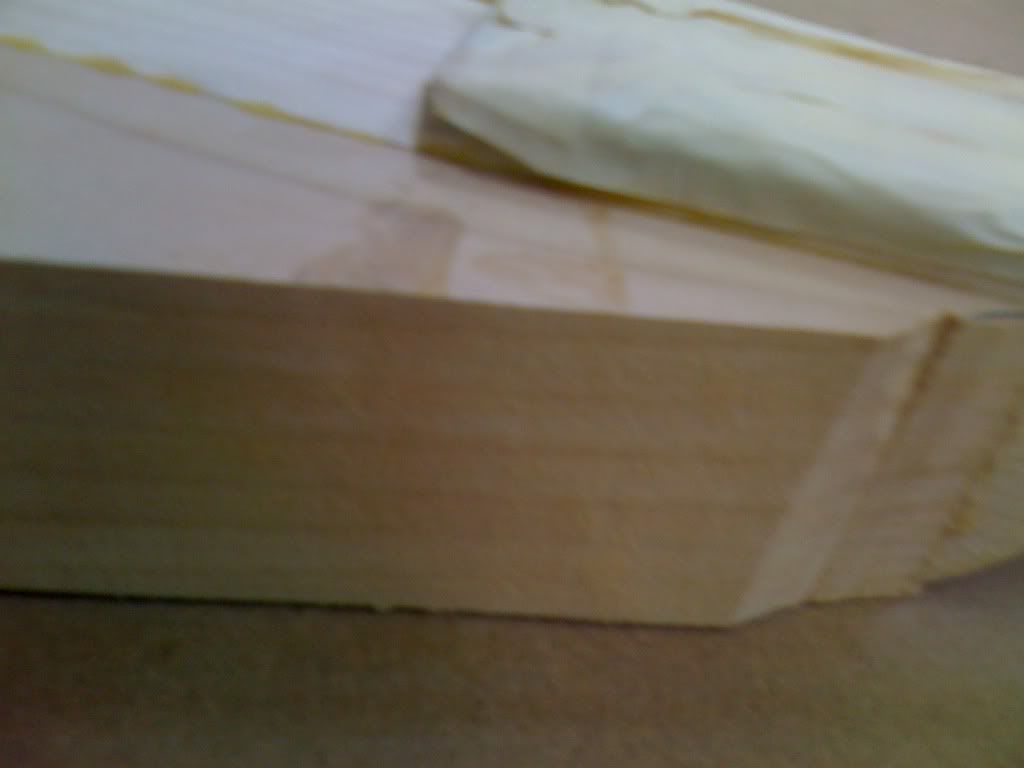 Corrected the imperfection from last time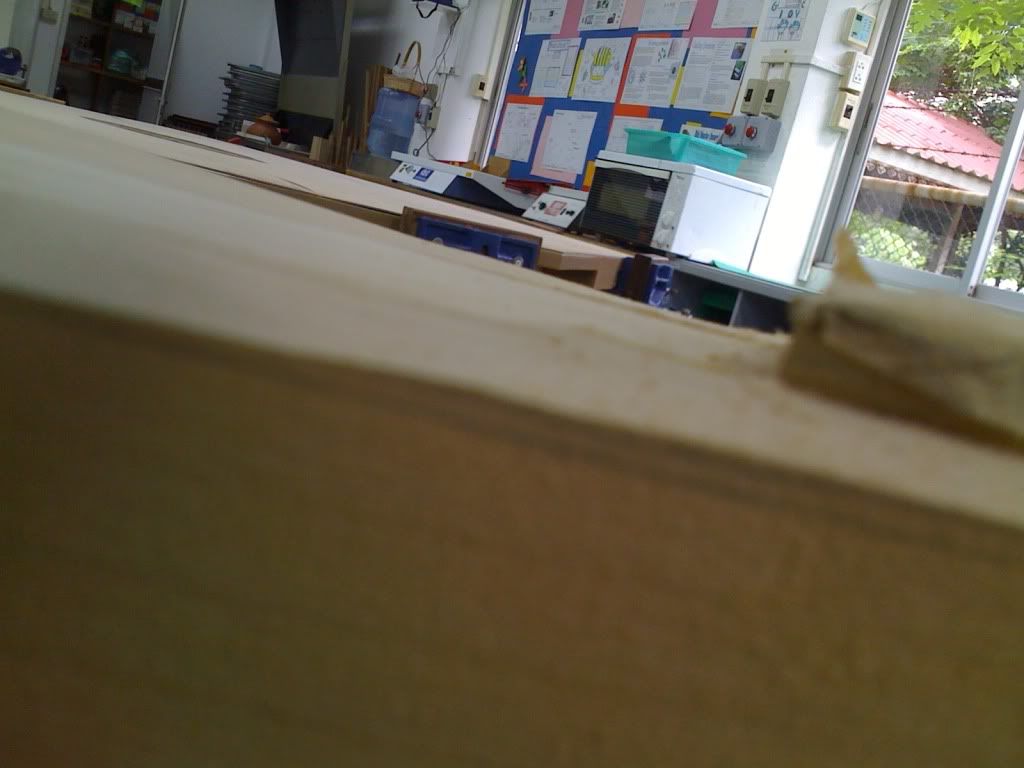 The line thing the teacher made me do...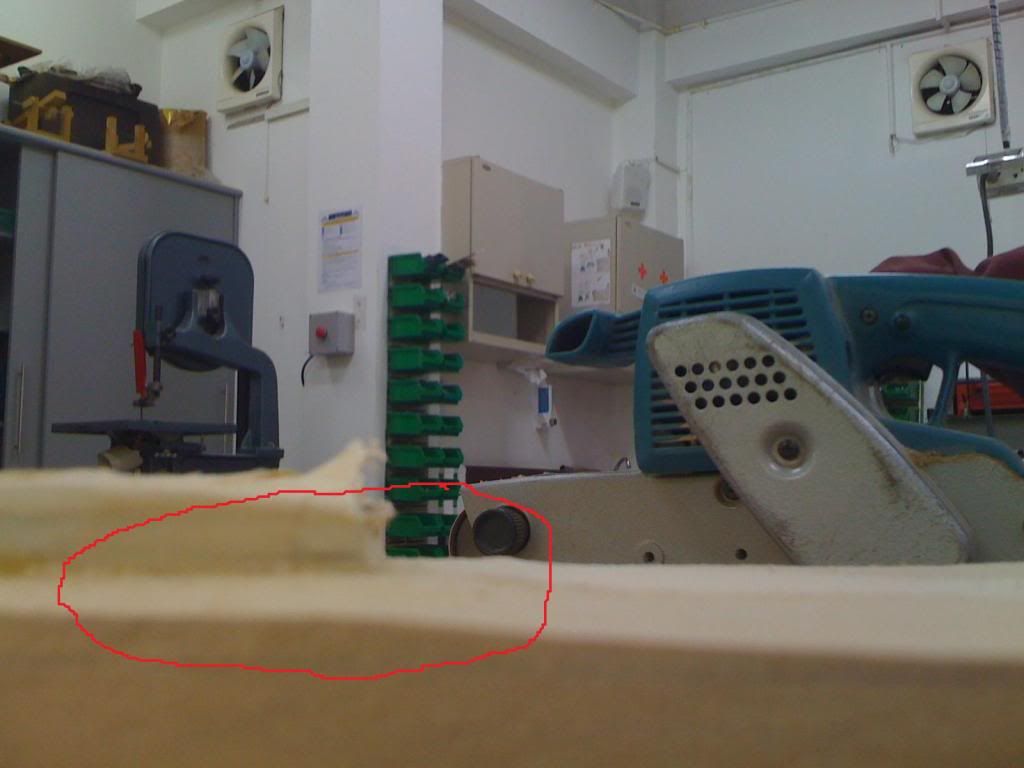 The lump the sander couldn't reach...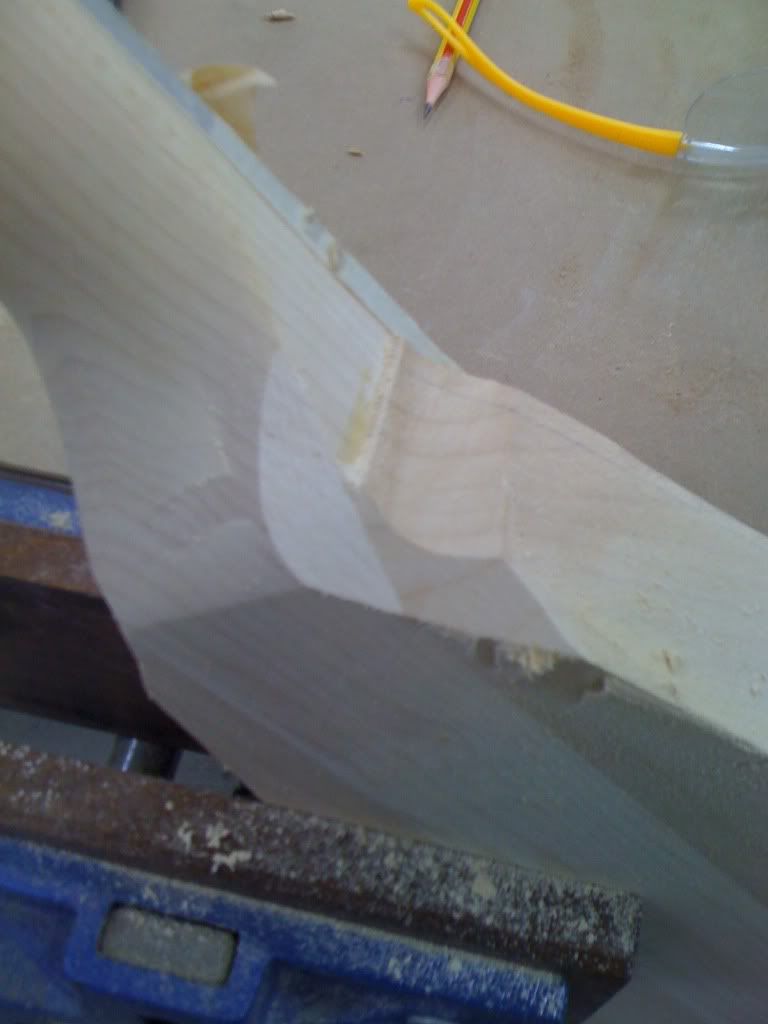 Jackson style neck joint!!!! Awsome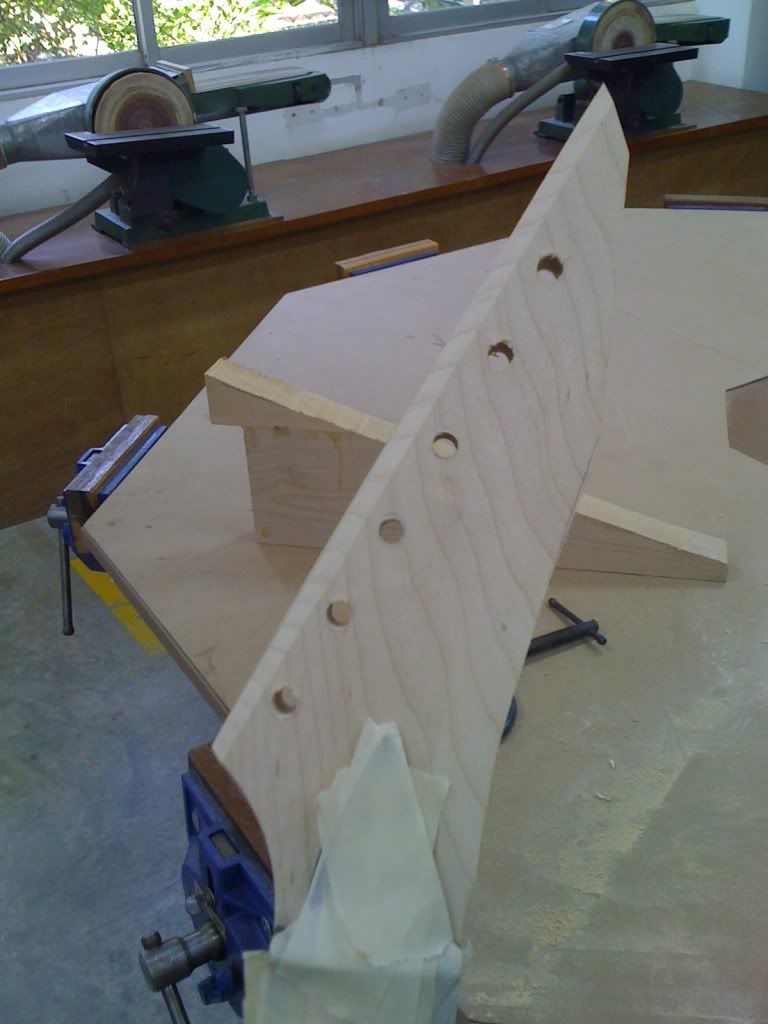 Headstock... yes its not that great