Nbd!!!
This is my third NBD, but the first one was my first bass, and the second was too insignificant to really mention much. So really, this is my frist thread about a NBD. It comes as the result of the tragic and untimely death of my good friend Gill, my candy apple red MIM P-Bass. Well, not really "death" but the truss rod broke and he needs a new neck.
I went to the local-ish Guitar Center and, long story short, I was waffling between the MTD Kingston Heir and the MTD Kingston KZ. To my surprise, they were both well below what I thought they would cost (the Heir being $799 and the KZ being $999), so they were both options, but the KZ was still a bit above my range. My dad said he would front me the extra cash for the KZ if I could work it off. Fair enough, I could do that. However, I ended up choosing the Heir anyway.
After a bit of a setup and fresh-ish strings, it's playing pretty well. The low B string is nice and tight due to the 35" scale. The MM/J combination isn't really something used very often, but I really hope we start to see it more because it works like a charm.
Sorry for the kind of blurry pictures. I couldn't use a flash because of the finish and I didn't have a tripod...
Let's get a close-up of that flamed maple top.
I just love this grain sooooo much.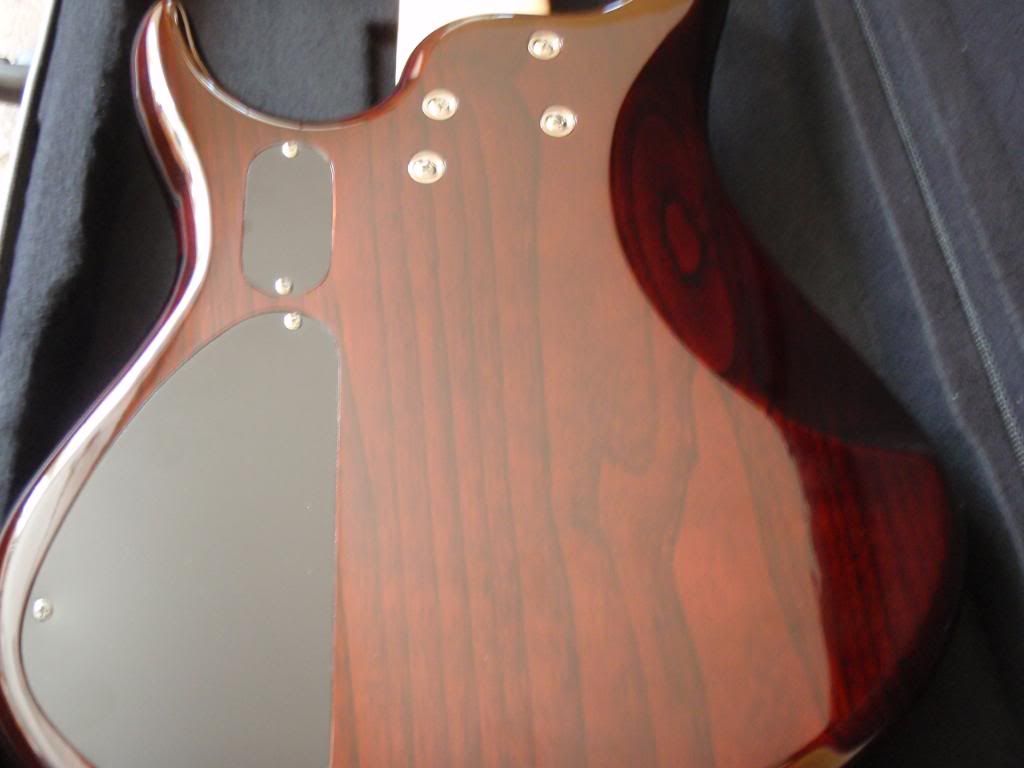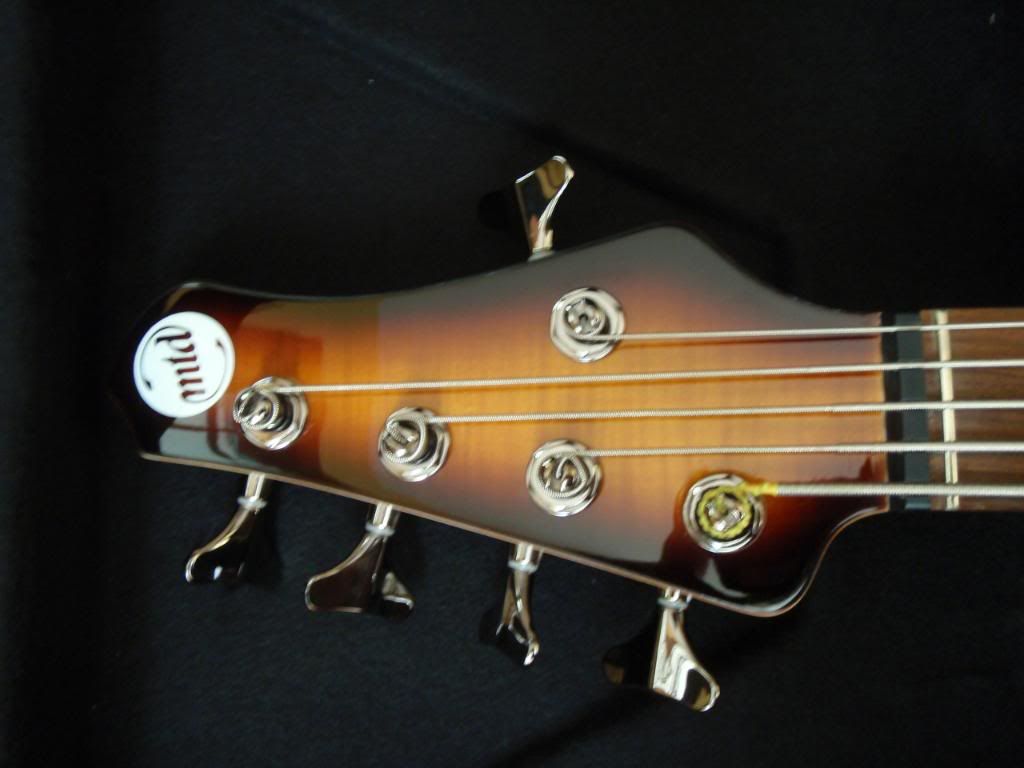 I feel like I should cover up the serial number...
Not quite my thing, although I really love the looks of it. The lack of fret markers and the matching headstock look really nice, and that maple top is sweet.

Happy new bass day!
How do you like the Buzz Feiten system?
To be honest, I don't really get what it is. Lemme do some reading...
EDIT: Well, all the BFTS seems to be is a shelf nut and lowered strings near the nut. This bass doesn't seem to have a shelf nut. Hm...
However, it does stay in tune all the way up the fretboard so I don't have any complaints.
Last edited by lkngro at Aug 25, 2010,

Join date: Sep 2009
170

IQ
that is sexy grain on the back.