What's my tremolo done?

Join date: Sep 2007
40

IQ
So I just took a 3 hour car journey to the Fender dealers to get my new Players Deluxe Strat.
It was fine in the shop.... The man packaged it in a gig bag, but left the tremolo bar still in the guitar. I got home to play it and realised the high e sounded muted. I then looked at the bridge and the bridge was raised up, as if pressure was being put on the tremolo bar.
I loosened the strings to make the bridge fall into place...but now it is out of allignment with the trem hole....
I tuned it to standard and now have a muted e still, and now the low is is producing fret buzz?
If anyone could help me, it would be much appreciated.

Join date: Apr 2006
190

IQ
Take it back to the shop and get them to fix it if it's the guy who sold it to you who's at fault, he shouldn't have left the trem bar on it.
Tighten the trem springs in the back? Or add more springs.

Join date: Jul 2010
20

IQ
buy a new guitar
.........
Do you mean the trem is angled like in this picture ( the second/ third one) ?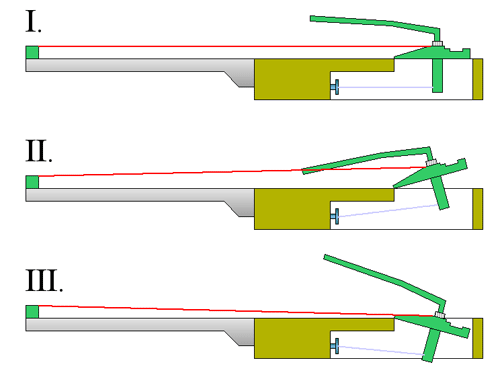 If yes, you need to tighten/loosen the screws that are holding the "claw"
Last edited by expertzone at Aug 27, 2010,

Join date: Sep 2007
40

IQ
Yes, the second one. Thanks for that.
I've given it to the local store to have a look over, as I don't want to **** it up more.
Cheers dudes.