NGD! guess whats inside

Join date: Jun 2009
30

IQ
I made a thread about this and i went ahead and bought it should i do a review first? I think so...
The guitar is in perfect shape the only spot i can find is the tip of the headstock a small ding. Other than that it had an ugly sticker which i took off and it needs to be cleaned up but looks amazing
Playability wise the neck is a little different than im used to on my agile al2000. But I think i kinda like the neck on this one a little better. Wight wise its super light lightest of all my guitars by far. The sound is pretty awesome too it handles cleans amazingly and the lead tones are pretty heavy but by rolling the volume and tone back a bit you can get i nice bluesy driven tone out of it. Its pretty thin too.
I need a pickup selector knob to be replaced on it. but i think thats no big deal. I payed a little over $200 for it.. so here it is....
hmm what could be inside?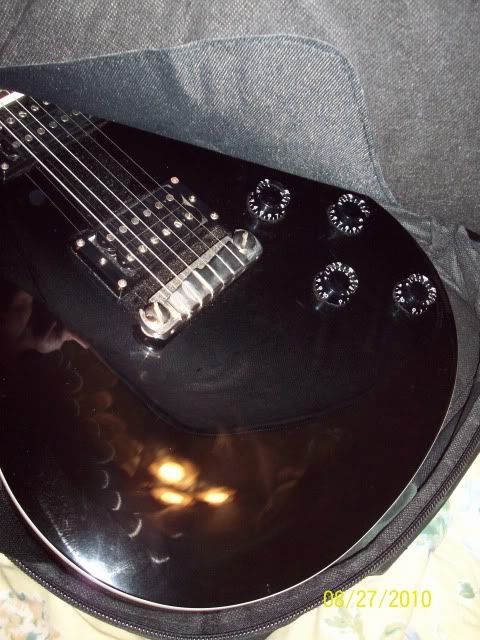 looks like a les paul maybe? or a prs?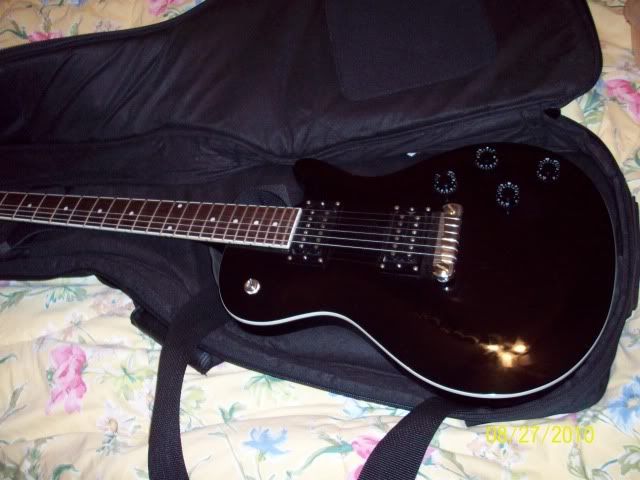 I think it is a prs...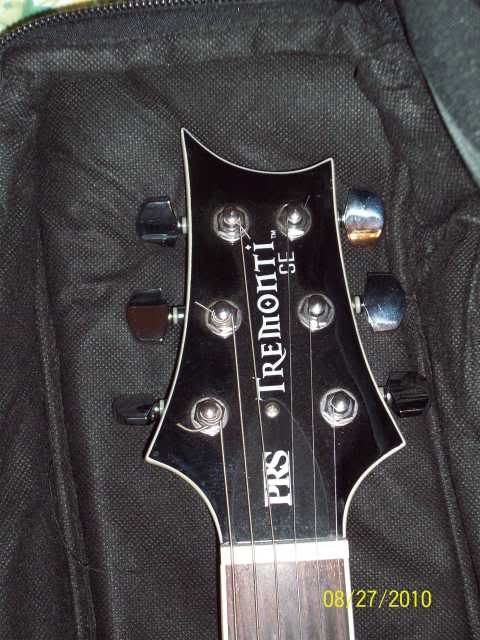 yup a prs tremonti se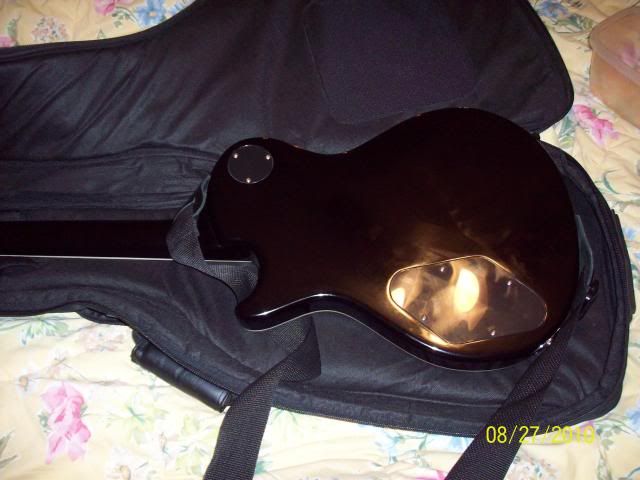 If I havce the time tommorow ill clean it up and take it outside for some better pictures but for now there it is.