Official 7 string+ ERG thread - The Seven String Legion (pt.2)
So guys after 25,000+ posts and near 50,000 views...i decided the old thread could deserve an archive.
Welcome to..
The UG Seven String + ERG Legion pt.II
...the only official 7 string + ERG thread on UG

Members and their 7(s):
Godofshred and Humm_De_humm: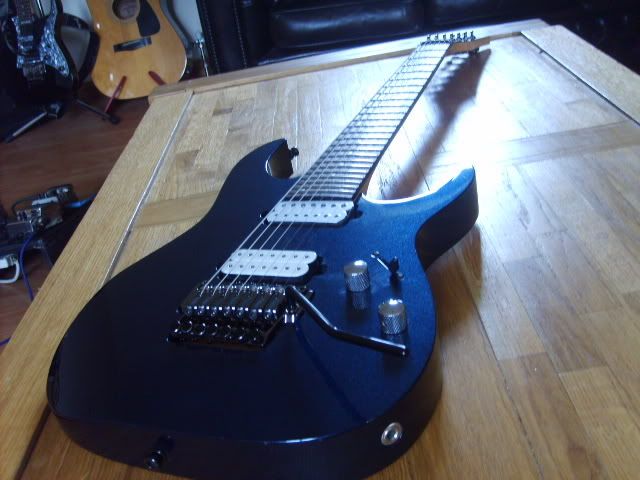 Bowen:
Absent Mind:
Ippon:
MORE TO COME!
About the legion:
- A dedicated group of 7 string* players who discuss, play and live for extended range guitars. From 7 string standard scale, to anything you can imagine...you're welcome.

Legion? Who?
-We've been here for over 3 years now...get used to it!
Ok, so who is in charge?
-We are family...there IS order but it is there to recognise members who are putting outstanding contribution in their well deserved place. See the names below? Listen to them, PM them with questions..send them cookies and give them foot rubs. Thats why they are on the list and thats why I trust them to give you what you need to know. But remember there is not always a right or a wrong, often enough just opinions.
Ranks can and DO change on a frequent basis.
(in descending order of position, all members of the same position are equal. Highlighted members are of Mod/site maintenance status)
Founding Field Marshalls:
Godofshred (V)
Humm_de_Humm (V)
Field MarshallsAbsent Mind (V)
Ippon (V)
Bowen (V)
Field Marshals in traininglittlemurph7976 (V)
Zaphod_Beeblebr (V)Generals
SYLrules888 (V)
Fred the Shred (V)
Brigardiers
highlordmugfug (V)
customisbetter
Mwoit
AngryGoldfish
VVolverin3Majors
bjorn_swe
aznrockerdude
CamaroEric+ (V)
Lieutenants
thedoughnutman
admbwr
TheShred201
ExplorerFreak (V)
Second Lieutenants
Spacefrog
SquierLolz
How do i join the list?
Easily..show outstanding contribution to the thread. Ask and you may receive...a slap. We call you..dont ask for a rank.
Sign me up sarge!
Great! just post

Got a 7 string? Even better! Make sure you link or put a recognition of the legion in your sig and your off

the legion bitch?
yes....the legion bitch. a surprise rank given..if your the bitch you must work hard and approve your rank as a member. Often..bitches work hard...but get a higher ranking

(N) = Newbie
(V) = Veteran
Regards,
Godofshred
Seven String Legion Founder.
Last edited by godofshred at Mar 14, 2012,