Is this too much?
I was driving home from Florida this weekend and in southern Georgia, I saw this on a billboard: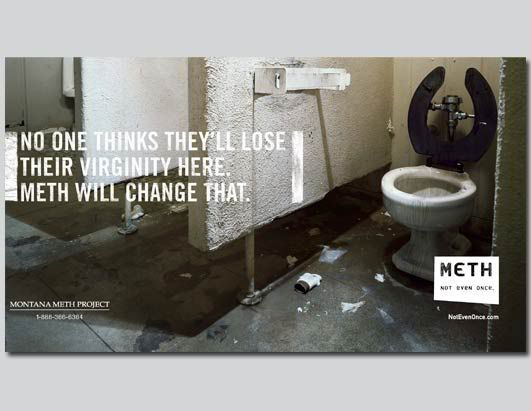 At what point is it just too much? When did they stop actually telling people about the
actual
dangers of drugs instead of just blatantly putting propaganda everywhere? Even when they tell you the "actual" dangers, they're completely biased. What about the REAL reasons not to do drugs? The whole "synthetic happiness won't make you happy long term, those chemicals in your brain have a certain balance for a reason so quit fucking with them" thing? In fact, I've
never
heard that argument from an anti-drug campaign and it's one of the most sensible ones, in my opinion.
At some point people are just going to look at this stuff and say "Oh that's obviously bullshit" and then just be even more likely to go do meth or something.
Why the hell do they even care what people wanna put into their bodies anyway? Just make it legal and tax them. I don't smoke or anything, I don't even particularly like drinking, but I don't give a shit if everyone else wants to do it. It's just piety for the sake of piety, and it's not even doing any good.
tl;dr: anti-drug campaigns are getting progressively more retarded.
At what point is it just too much?