bash friend or not

Join date: Aug 2010
10

IQ
should i bash my friend because he acting like an asshole, and he was ****ing my girlfriend. what do i do?

Discuss
Join date: Mar 2010
10

IQ

Join date: Jul 2007
36

IQ

Join date: Aug 2009
90

IQ
Fuck his brains out.
Like a boss.
Get a new friend. And girl friend. That'll show em.
No, your girlfriend was ****ing you friend, not the other way around.
Last edited by Jiggzy.UK at Aug 31, 2010,

Join date: Jul 2007
40

IQ
Have sex with his mother and sister at the same time, video it and post it on facebook.
Oh and tell your friend you gave your girlfriend the clap.

Join date: Jun 2008
10

IQ
No, your girlfriend was ****ing you friend, not the other way around.
Pretty much.

Join date: Feb 2007
60

IQ
Oh lawd


Join date: Jun 2009
420

IQ
you gotta kill both of them, but in a way where you don't get caught, and then not only are they out of the way, but you get sympathy because your friend and girlfriend died (which doesn't work if you DO get caught)

Join date: Jan 2010
30

IQ
Beat his ass then sh
i
t in his mouth, if you can't poop just seagull him
Kill him and get rid of the evidence by serving him at a barbecue

Join date: Jun 2008
40

IQ
whomp him
GOD DAMMIT!

Well since he stole my post, I've nothing else to say. Bye.
Join date: Mar 2010
10

IQ
Have a few bottles of whiskey and wait in the car with a loaded 38. revolver, then decide to back out of it, toss the gun in the river, and be convicted of killing both of them because you have no alibi. Go to jail and meet a charming black man, and through various acts of kindness, help out your fellow inmates. When the time is right, escape through the drainage pipe and go to Mexico with the money you originally made for the Warden, and wait for your friend to show up.

IT'S THE ONLY WAY TS!!
Say you gave her clamydia previously and that he most likely has it. Say it in the most serious face possible.
Do drugs and maybe people will feel bad enough to stop backstabbing you.

Join date: Oct 2007
20

IQ
You won't beat him you're a pussy.
Get new GF ASAP

Join date: Dec 2008
30

IQ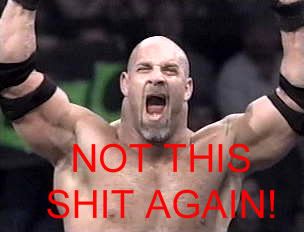 Leave the woman, and get some balls. Then mature. A ho is not worth fighting over.

Join date: Jun 2007
143

IQ
I'm going with telling him the chick has the herps or something. Because if she banged him while dating you, she probably does. You may want to get yourself checked. After you warn him of his illness, you can go ahead and perform surgery to stop the spread of disease. (This procedure is also known as ripping his balls off.)