zYx Monster xYz`s First Build

Join date: Feb 2010
40

IQ
Hello GB&C. I started this build earlier this year but progress has been slow due to lack of funds and pure laziness

Specs:
Scale: 25. 5
Frets: 24 jumbo
Body Shape: V (ish)
Body Wood: Basswood
Neck Wood: Maple
Fretboard: Maple
Headstock: Reverse Jackson/Esp
Pickups: Bare Knuckle Irish tour. ( may put a humbucker in the bridge yet)
Now im back at college progress will probably be slow still but i will upload pics as i go.
Pics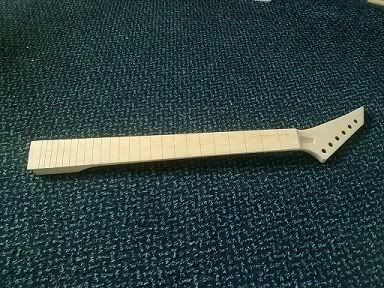 The neck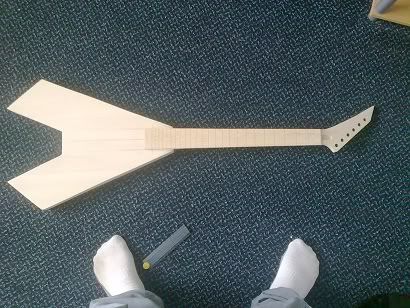 This is the body and neck together.
The body needs just needs the cavities routed and then painted and the neck needs to be finished and fretted.
Last edited by zYx Monster xYz at Sep 7, 2010,