New Amp Day!
So I needed an amplifier (after getting rid of my JSX for... another guitar!

), so I resorted to stalking the local ads to see what I found. Besides a machine for making cheese (I live in one of the biggest places worldwide in where cows are milked; Be jealous...please.)
Anyway, pictures first and then a review of the tone, features etc. Sound about right, no?
Weird insignia to be honest. What brand you ask?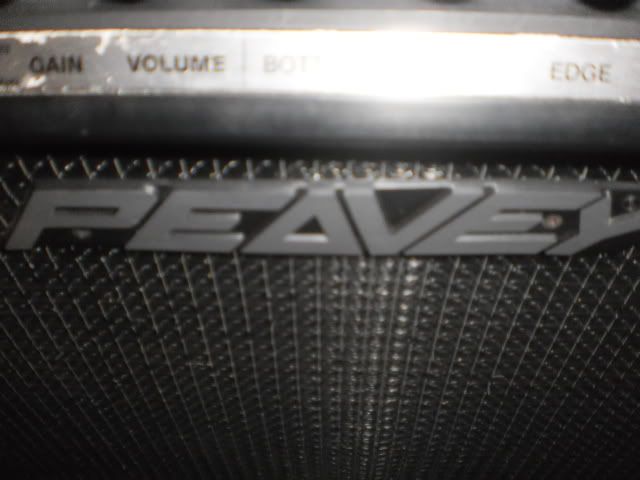 What, what model you say?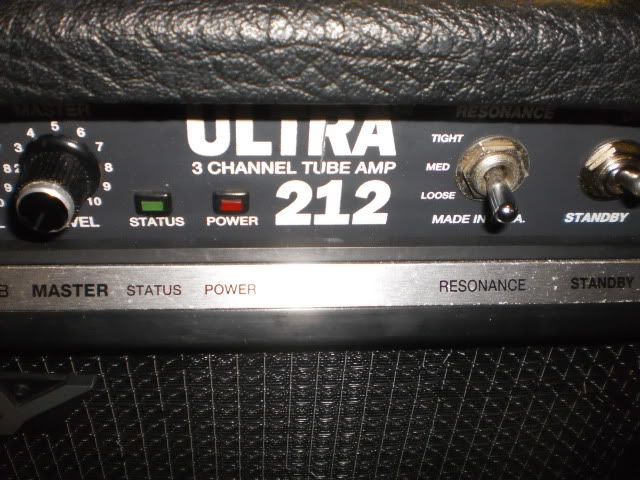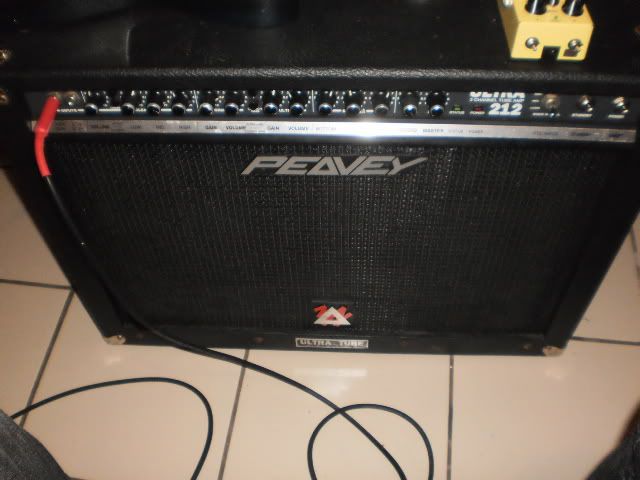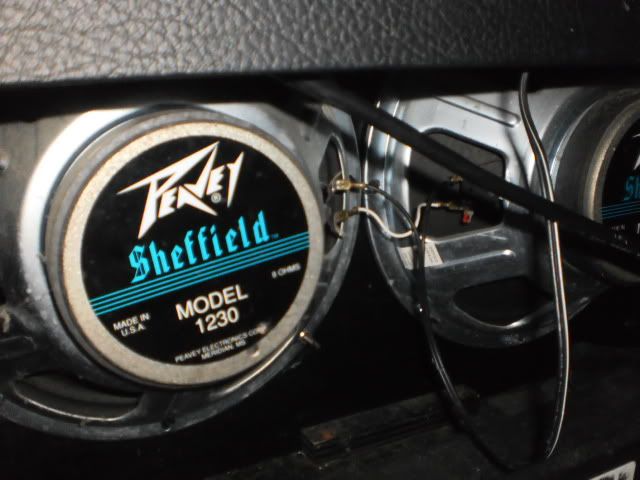 Join date: Sep 2009
10

IQ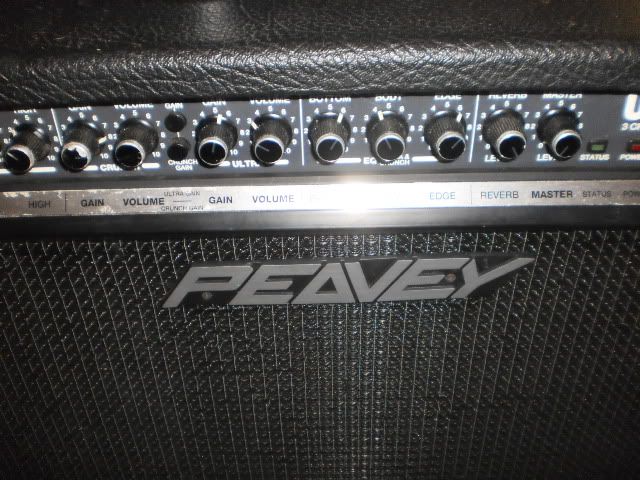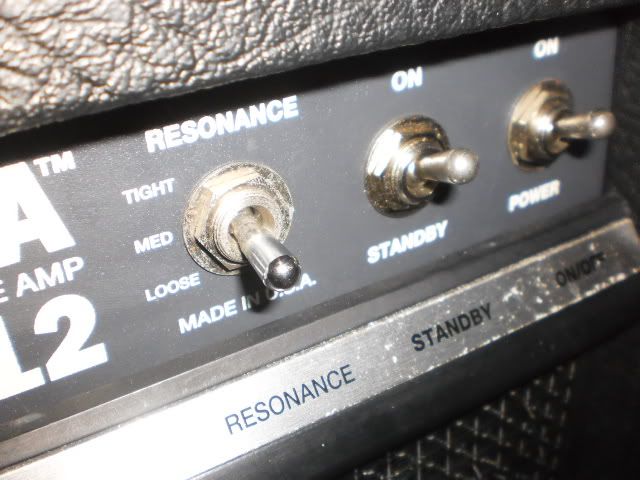 So regarding the amplifier. It's a Peavey Ultra 2x12 Combo. It has 4 12AX7As and 2 6L6GCs and 2 inputs for low and hi-gain. The amplifier is divided into 3 channels; which consist of Clean, Crunch, Ultra. The clean channel is technically crystal-like. Similar to my previous JSX, it has no gain knob on it which renders it completely clean with a somewhat late breakup, which can be a total turnoff or in my case, perfect depending on your tastes and per rig-by-rig situation when it comes to live occasions, studio recording or just plain ol' jamming. The mids are very powerful in this amplifier throughout the three channels, entitled as "Body" while the bass is more than enough probably at a halfway point. The Treble or "Edge", tends to open up the sound in the clean channel rather than making it sparkle bright. So what if you prefer Voxy like cleans? Well, there's a bright mode switch made just for that in the clean channel. Overall: it's pretty much a plus, rather than just dead weight.
Channel 2 is the crunch channel. It's pretty much the overdriven channel for that British Marshall-esque tone; It's very similar to the Crunch Channel found on the JSX although not as smooth sounding which could be a pro/con regarding the player's personal taste in tone. I desire the JSX's more but this still comes pretty close to what would be my ideal overdriven tone: a Marshall Jubilee. It's melodic yet ballsy and aggressive; Dynamic, raw, and certainly very meaty. What else has to be said?
Finally we have the Ultra Channel. This is where the channel takes off in comparison to the JSX. Although the JSX is a very versatile and effective amplifier, the Ultra Channel felt somewhat sterile and harsh. True, it could do modern hi-gain with next to no trouble, but the voicing felt muffled and forced which isn't any helpful in these musical areas. However, the Ultra's Ultra takes metal to a whole new level. It's responsive, dynamic and the "harshness" is just right for that modern metal bite; giving a feel of nostalgia you're playing the intro riff to Lake Bodom. The bass is tight and the middles give a you full, sounding growl in every strings without falling within a compressed tone which happens to many hi-gain amplifiers. Not only that, it's chord and note definition are outstanding even with the gain knob dimed (which I never do, but still, it feels like an accomplishment). Am I done yet? Heck no; this amplifier has a switch for changing the amplifier's own voicing just like that. Are you a fan of that loose rectifier tone? Go for it when those interested in a tight 5150 tone can just switch it without feeling the burden of "what to do" when your tone is still lacking that "umph!". Finally, we have the amplifier's innate reverb knob which affects every channel (sadly, I'd like a different knob for each channel but it's not like this amplifier is any younger than me anyway) with a powerful, reverberating effect rendering the need of a pedal for this effect…well, unneeded.
Hopefully, I'll approach to record some clips tomorrow from every channel to let you know what's up; but until then, for this price and quality: It can be safely assumed that the Peavey Ultra is a terribly underrated amplifier among the affordable metal monsters.

Edit: I'll be using the Prestige showed above for the recordings and probably a modded SD-1 for any necessary boosts. You don't need a boost to play modern metal on this amplifier, but like any other case, it's very likely to contribute to a better tone. Enjoy the review.
Goddamn it, posted in the pit didn't I? If a mod can move this, I'll appreciate it.


Join date: Sep 2009
10

IQ