Daydream Anatomy (VideoGame music with Trance/Tehcno)
I recently got signed to 5 Line Records and am releasing an album, which you can hear most of the demos (all have annoying watermark robot voices and are low quality, i can't be passing out the album for free,) here:
http://www.reverbnation.com/stratkat#/artist/artist_songs/935710
If you could give me a review of the tracks as they stand now (they're not in any particular order, but static connection would be the first track on the album of course) that'd be awesome.
Here's the album preview with about 30 seconds of each song so you can hear it in 4 minutes:
http://www.youtube.com/watch?v=lUBxPGsqFiQ
Only thing stopping me from releasing the first single is I need female vocalists, so if you are one, or know one, it's a paying job, and 5lr may offer to give you a contract.
All I'm waiting on is vocals, it's frustrating, but you need to be able to write, record, and do it in a reasonable amount of time.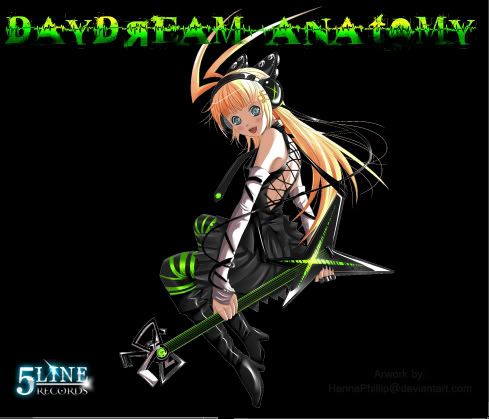 (this is only a preview of the cover, not the official one.)
Last edited by stratkat at Sep 13, 2010,