cheaper TC electronic esque chorus pedal?
i have a budget of £150 (I'm looking to buy new probably) and am looking for a subtle chorus to compliment a sparkly "fender" tone. I like the sound of the retro sonic and tc elec pedals but they are too expensive for me. Stereo would be great and a leslie sim would be nice but neither are 100% essential.
Last edited by NobleT at Sep 13, 2010,
I love my analogman chorus it is absolutly fantastic!!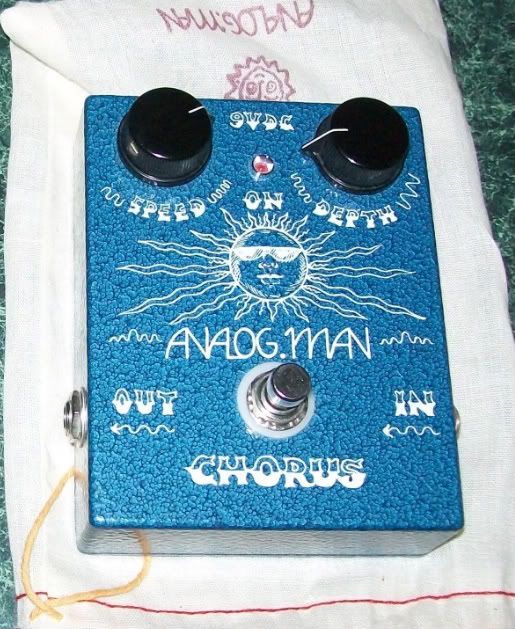 Join date: Jan 2006
111

IQ
What arn't you liking about the CE-2? It's a pretty good little unit and does the shimmery chorus sound pretty well. For more of a warbley/bubbly vibe on the cheap, check out the BBE Mind Bender (it also has a pretty nice vibrato mode to boot).