Help/opinions on hand-me-down 12 string

Join date: Jun 2010
10

IQ
Hey guys
I recently got this 12 string acoustic from my uncle. It had 4 strings on it when I got it, and hadn't been touched in years. So, I slapped a set of strings on it. It sounds good, but the action is WAAAAAYYYY off. It has an adjustable bridge, and I dropped it all the way down, and the strings still sit ~3/8" off of the fretboard towards the bottom of the neck. I'm thinking a truss rod adjustment will fix it, but I just wanted to get some opinions on that... I attached pictures - Does it look like the neck is completely shot? Or is it fixable through the truss rod?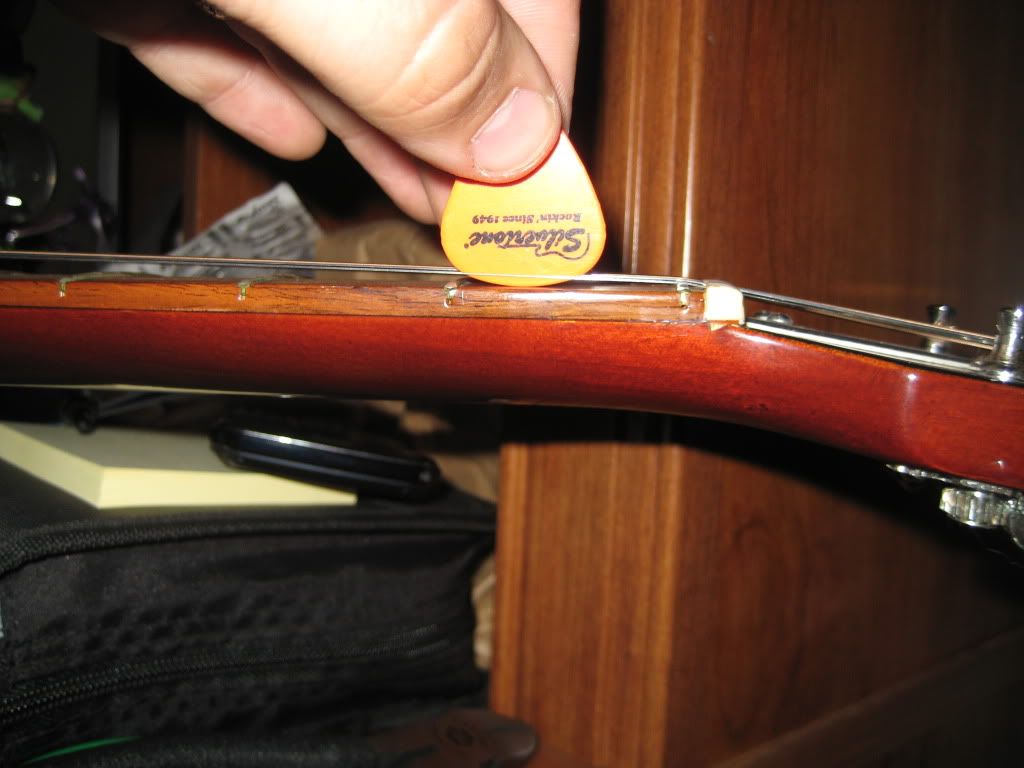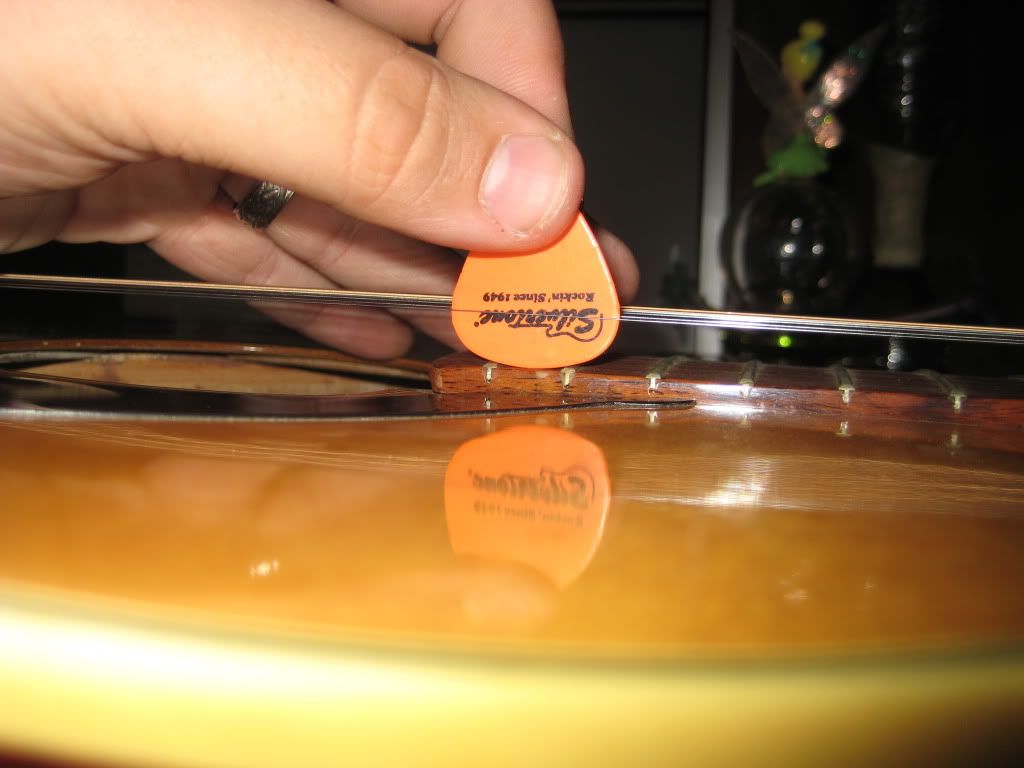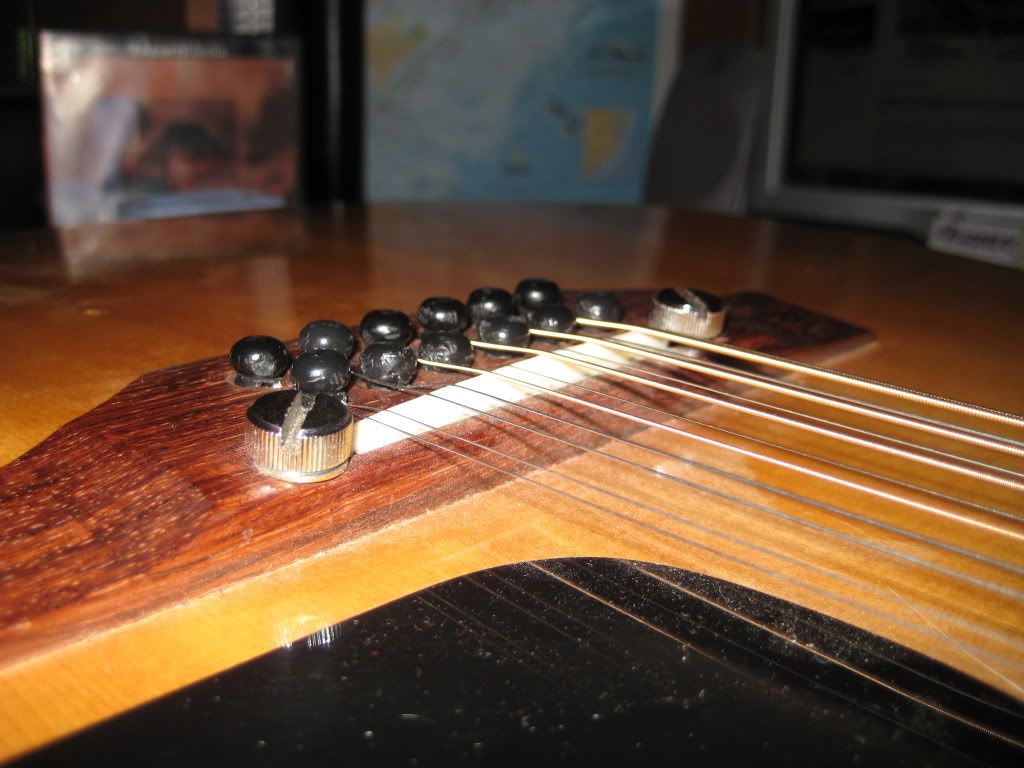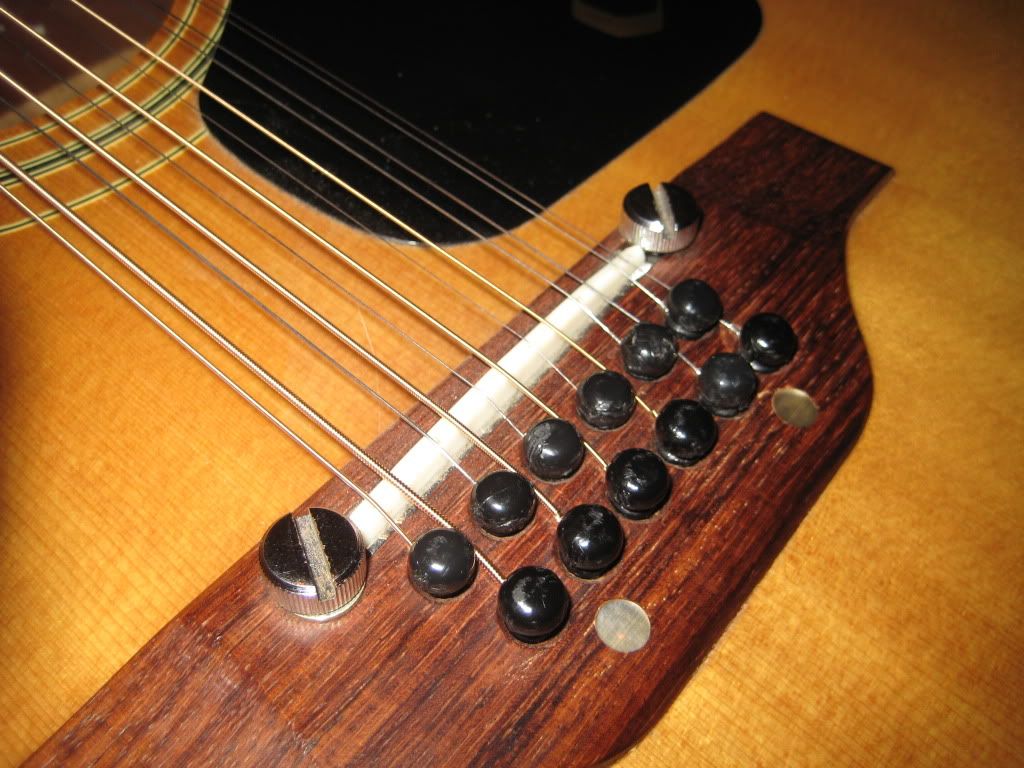 Join date: Jun 2010
10

IQ
I'm not an expert on this, but based on the instrument's age and condition, my guess is you'd need a neck reset. It's not an uncommon procedure with older instruments, but you'd certainly want to take it to an experienced luthier. Take a look at this page:

http://www.acguitar.com/Gear/advice/neckresets.shtml

By the way, you may know this already, but make sure you tune it down a step or two from standard. Newer models can take it, but most older 12-strings weren't braced for that kind of tension. (And it never hurts to err on the side of caution.)

When you've got it in more playable condition, don't forget sound clips
Thanks for the reply

I'll take it somewhere and get it looked at for a neck reset. Only place I have around here is Guitar Center, but their tech seems to be pretty knowledgable, he's done some work on my Les Paul before and did a good job.
And, I thought about tuning it down a step or so, but inside you can see where the neck is braced all the way down to the back of the body, so I think it should be alright (At least I hope so... it's already tuned to standard, lol)