Mystery Guitar

Join date: Sep 2010
10

IQ
I recently got this guitar from my friend for 20$. It's a terribly cheap offset body electric. I like it alot, as I enjoy playing cheap guitars. I'm just curious as to what it is. The serial code is half torn off. the first four numbers are: 7076. The only part of the model number that is exposed reads: ET-2. It is made in Japan.

Join date: Mar 2009
50

IQ

Join date: Aug 2008
40

IQ
Ya, we need some pictures. There is no way of telling without some pictures or more information.
My guitar is blue, and it has a vibrato tail-piece.
Guess what it is.

We need pictures.

Join date: Jul 2010
153

IQ
This?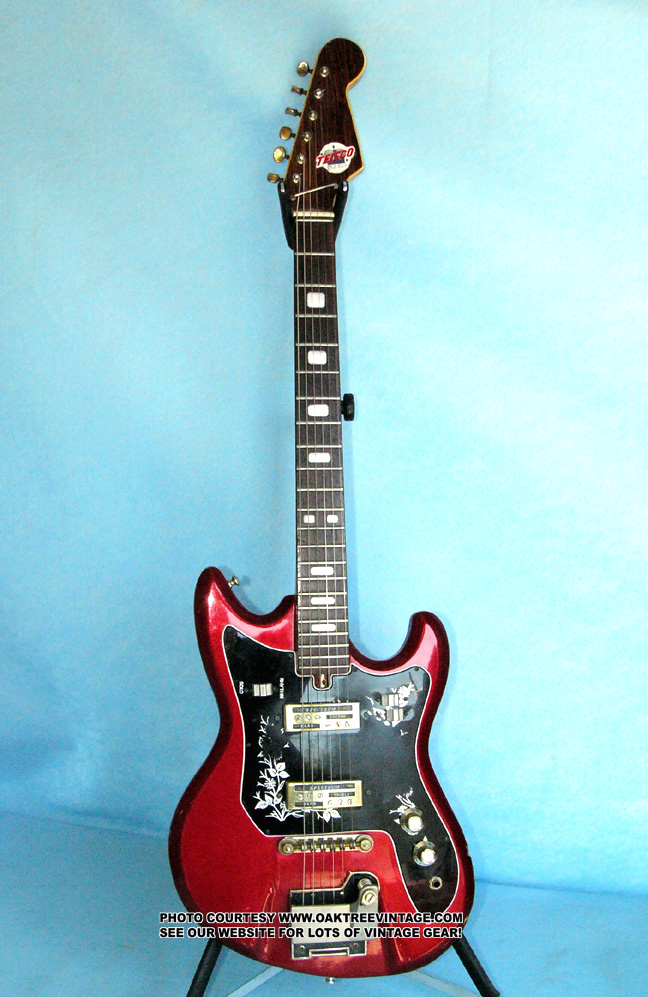 I love offsets. I want to know what this is

Join date: Sep 2010
10

IQ
This?
Uh, yeah....actually... I'm kinda impressed.