FS/FT Kustom Defender 5H
So, I just picked this up like 2 weeks ago lol. Love it, so much I'm buying a modded one from someone and selling/trading this one I think. So anyone got any offers?Maybe around 80 or so? It has a mesa boogie el84 in it, and a sovtek 12ax7. Its still in great condition. I'm in canada aswell. Feel free to offer a pedal or something of the same value thats fine too.
Here's my clip of it.
http://www.soundclick.com/bands/default.cfm?bandID=1022762&content=songinfo&songID=9623662
What part of Canada are you in?
Damn, that's too far for me.
lol, where are you exactly?
Also forgot too add a pic.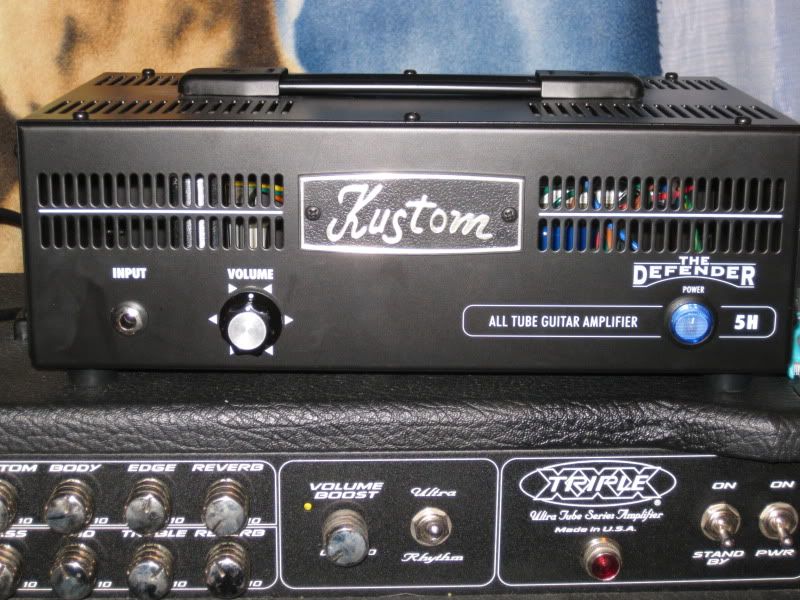 Over in Alberta, but I like personally testing stuff
Makes sense. Thanks for the interest anyway.

Join date: Nov 2010
10

IQ
Hi i am actually interested in this amp if it is still around. So is this amp slighly modded? Im in the US but if you ship it here then I'd take it for 85