Custom 2x12 Worklog - Deep Vintage
So having recently finished doing up my Ibanez 7 string (in sig) with a nice new natural finish and upgraded electronics, im starting my first cab build!
The cab is going to be constructed using marine grade 18mm ply, finger joints and lots of internal bracing. Basically bomb-proof with no regard for weight (im young, its cool...).
Dimensions are based on small vintage 2x12s, although with a deeper profile more akin to a modern cab.
Im open to speaker suggestions, currently im hovering over a pair of Vintage 30s.
A quick mock up in SketchUp (not to scale) to show the basics. Stay tuned, im having the wood cut tomorrow morning!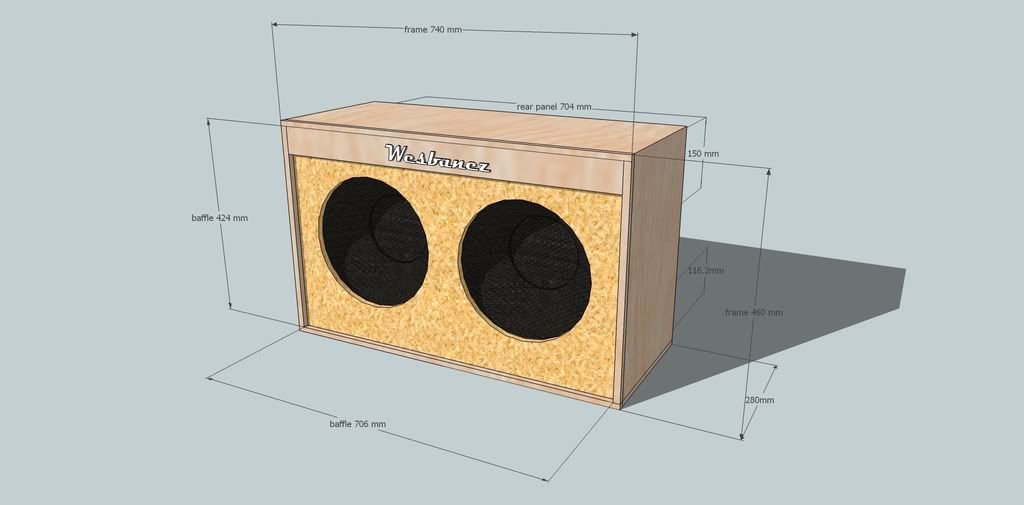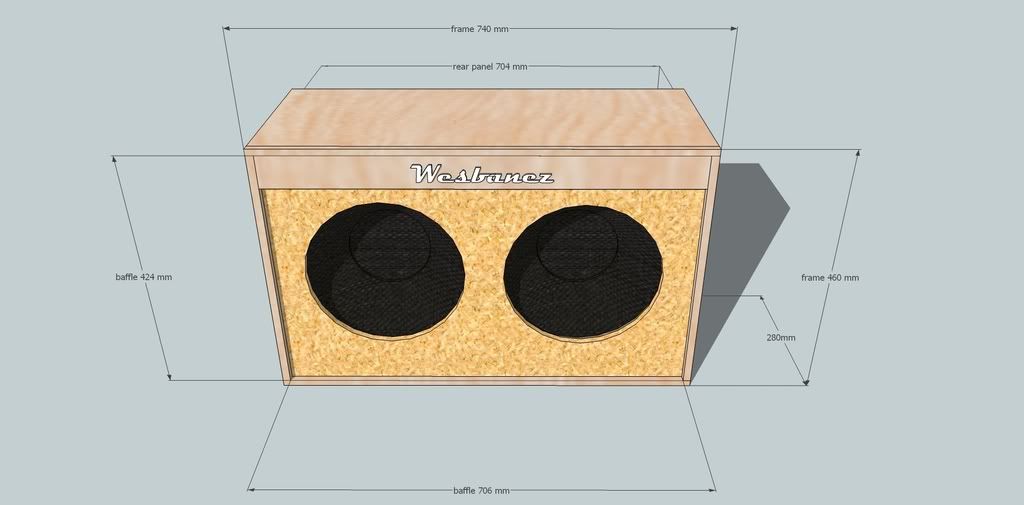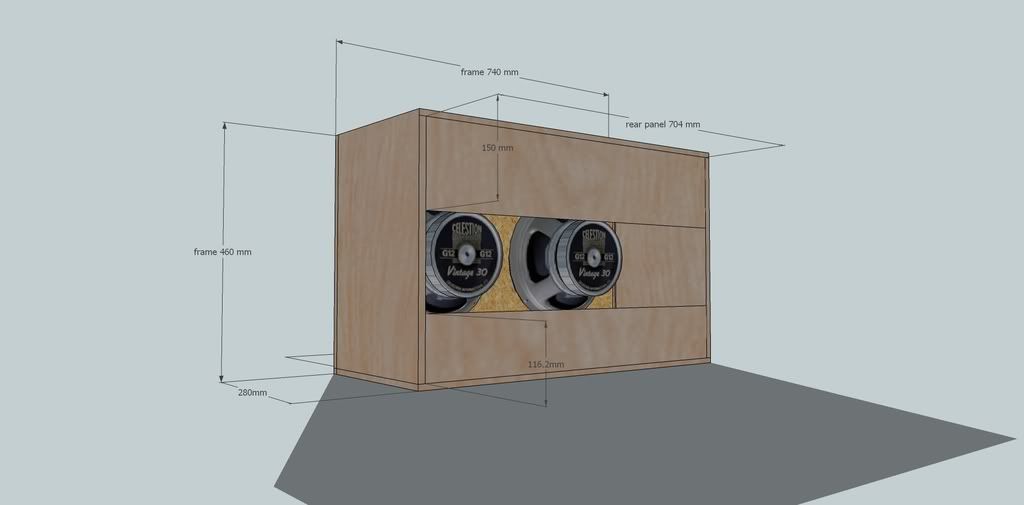 EDIT: PICS OF FINISHED CAB FOR THOSE TOO LAZY TO FIND EM!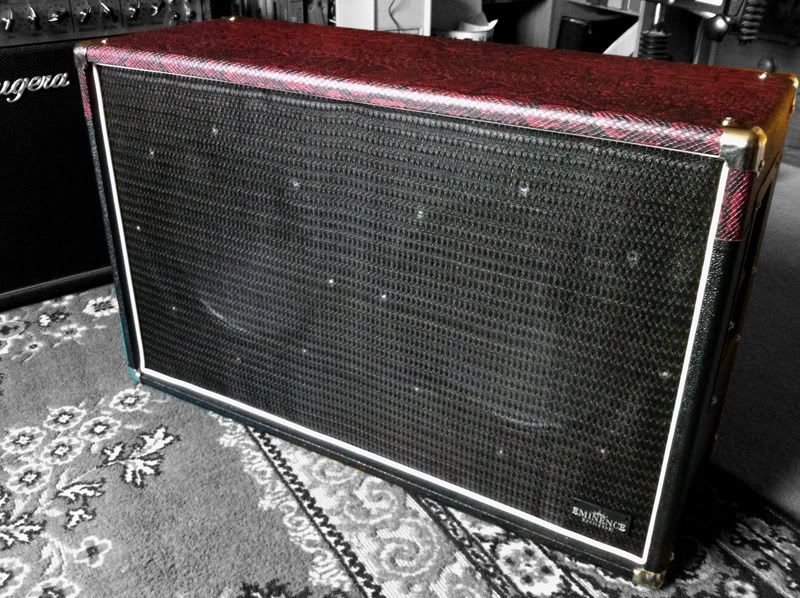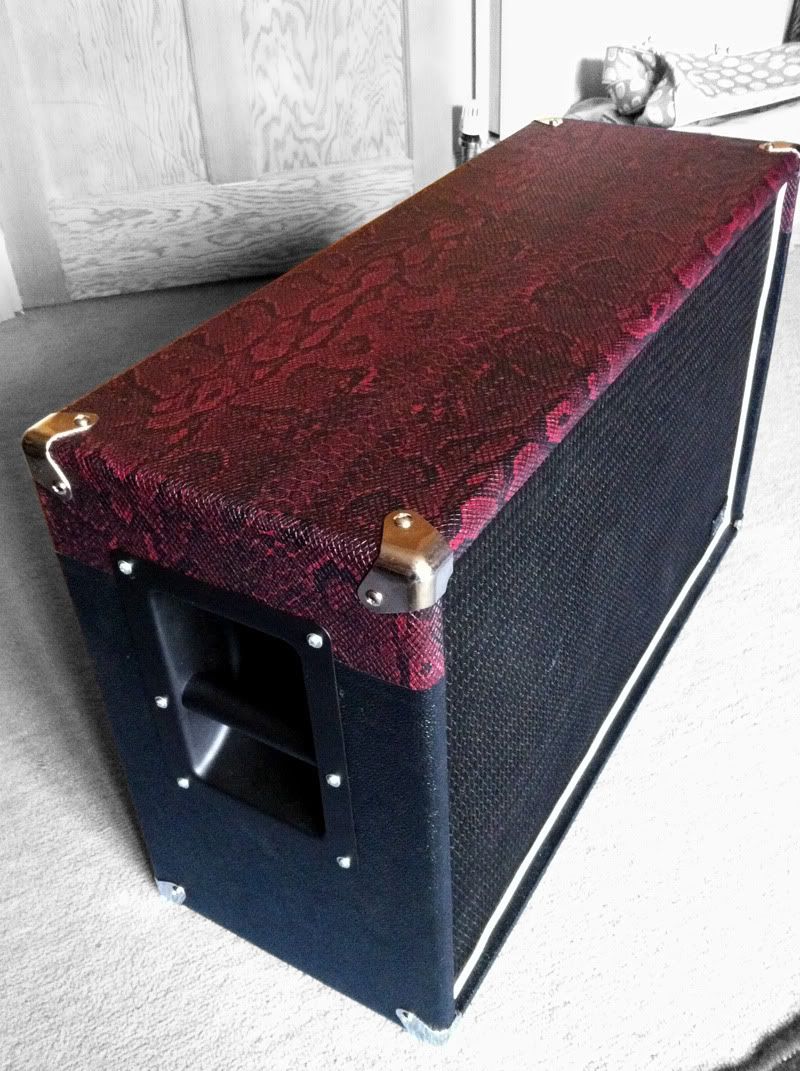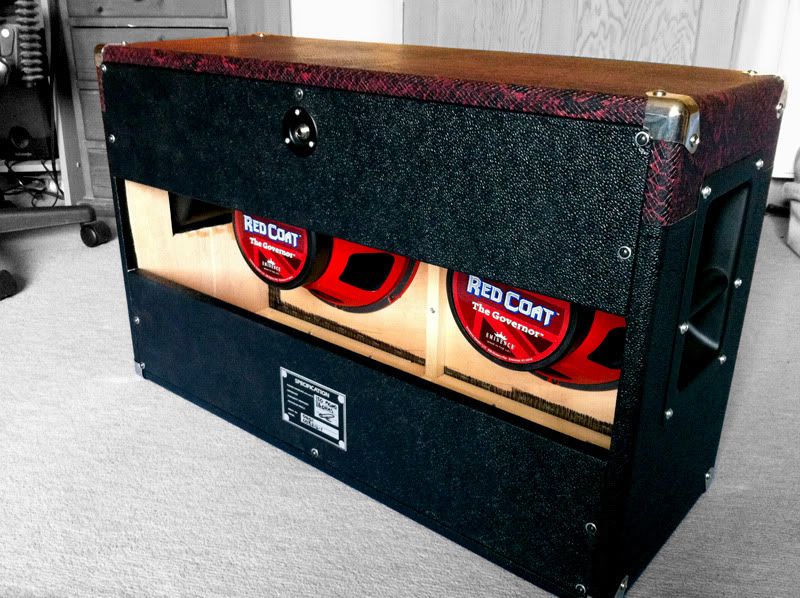 Last edited by Wesbanez at Nov 8, 2010,