New guitar design +sound clip... thoughts
Designed and built these guitars in shop class a couple of years ago, just looking for some feedback on the shape, finish, tone etc.
Guitar 1: on the left.
25.5" scale
lacewood top, zebrawood back, all maple one piece neck.
dimarzio area 58's in neck and middle, 61' in the bridge
wilkinson/ trem system, grover locking tuners
Guitar 2: on the right:
25" scale
Birdseye maple top, unfigured koa back, one piece maple 24 fret neck (set all the way to the bridge, sustains for days) with an ebony fretboard
Duncan '59/JB trembucker combo
Les' Trem stop tailpiece, schaller roller bridge
Grover locking tuners
Tone sample:
http://www.youtube.com/watch?v=aLmOeUK-IXA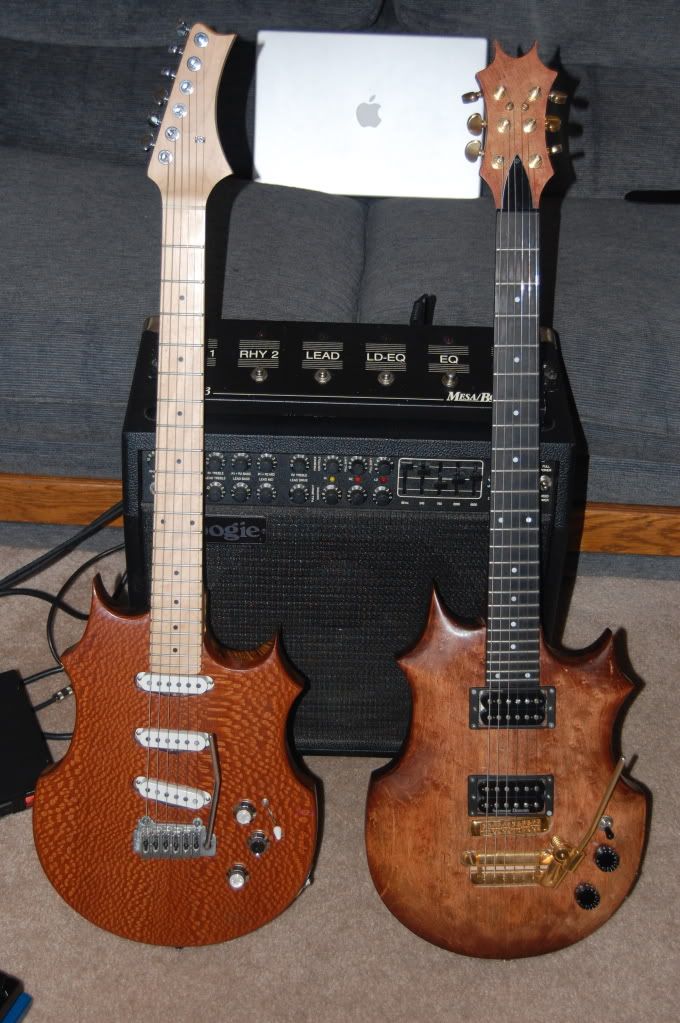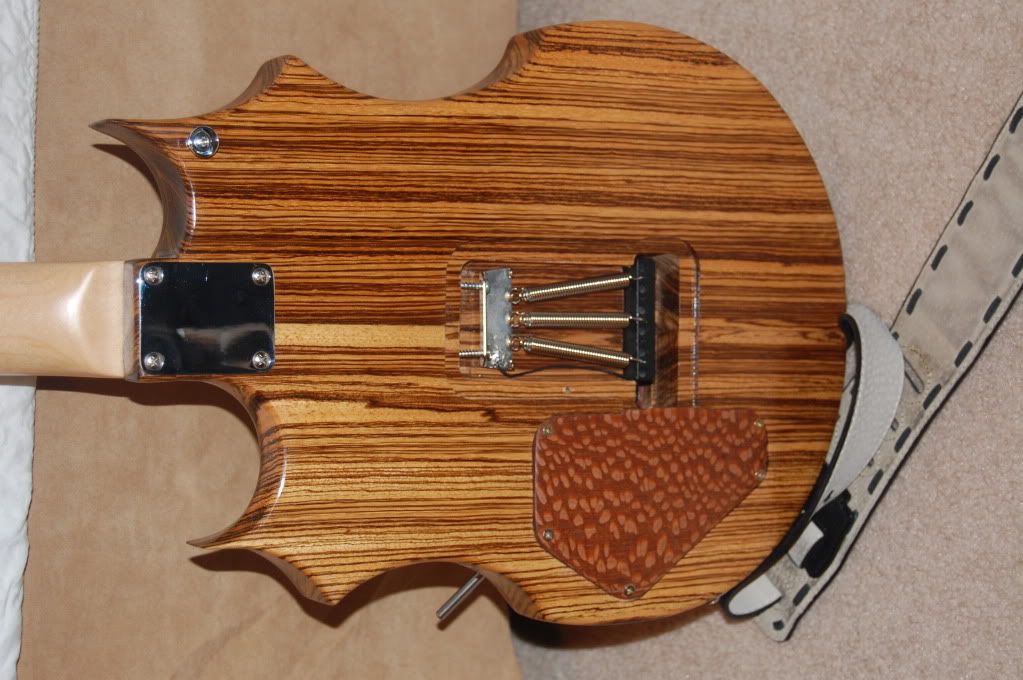 Looking for honest opinions/criticism.
Bodies were from scratch, necks from blanks w/ finished fretboards.

Join date: Sep 2007
70

IQ
So that video was of Guitar 1 through a Mesa Mark IV?

I came...a lot...

Nicely done, great tone,.

I'm not going to lie, I'm not crazy about the shape, but if I made them I'd be so damn proud.

Dude you have a knack for this, I honestly think if you play around your city a bit and put your name out there you could become a successful professional luthier.

Join date: Aug 2007
20

IQ
I'm quite confident you've posted these two before a while back.
Nonetheless, The shape isn't really appealing.
The clip sounded good, but you should take it easy on the delay though!

ya it was in march or something, finally got around to doing a sound clip and figured it was worth sharing.
Wow! They both look gr8. You've done a much better job than I could have. How long did it take for you to make the one on the left???

ron666
About 5 months of 80 minute classes 5 classes every two weeks. So about 50 classes. All told about 65 hours.