FS: Epiphone '57 Flying V
ok only just got it but i dont have enough room to keep that and my other guitars so its gotta go =(
here are the pictures: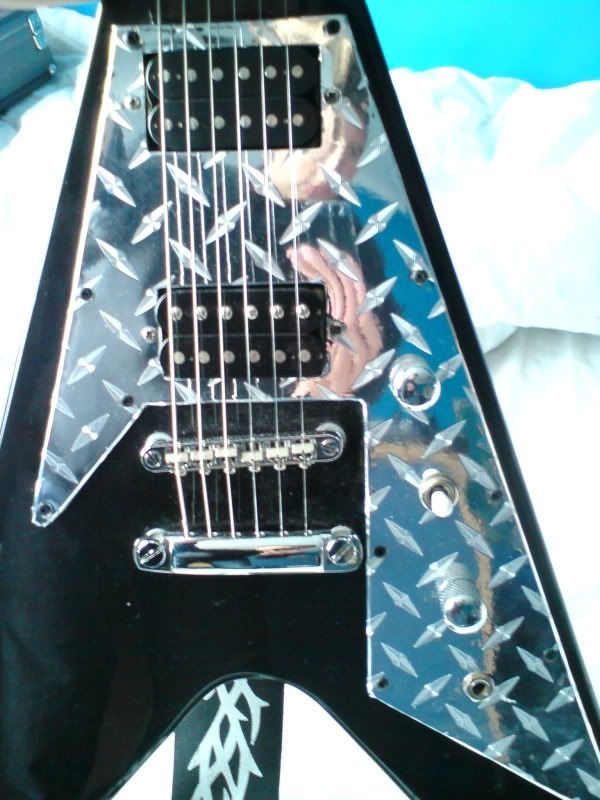 its in fantastic condition, will come with a hardcase so can post to anywhere in the UK.
im looking to get £250 for it (that includes postage)
drop me an email if you are interested =)
rrgrsd2@hotmail.co.uk
It's a beautiful guitar! I wish it was white though! Free BUMP!
haha thanks man=)

if anybody wants more pictures ill take some better quality ones tomorrow morning =)
hey mate sorry for the lack of reply - been working like a bitch.
Anyways, I've decided to hold out on the V until I can grab myself the full Gibby :-)
Good luck though