FS: Carvin C22B pickup
Here we have a brand new Carvin C22b bridge humbucker with mounting ring and screws. Very rare.
It has 11 pole pieces on each coil to eliminate 'dead spots' when playing.
Output is described as 'classic' but it's hotter than the average 'classic' pickup whilst retaining the characteristics by sounding smooth.
Made for coil tapping/splitting.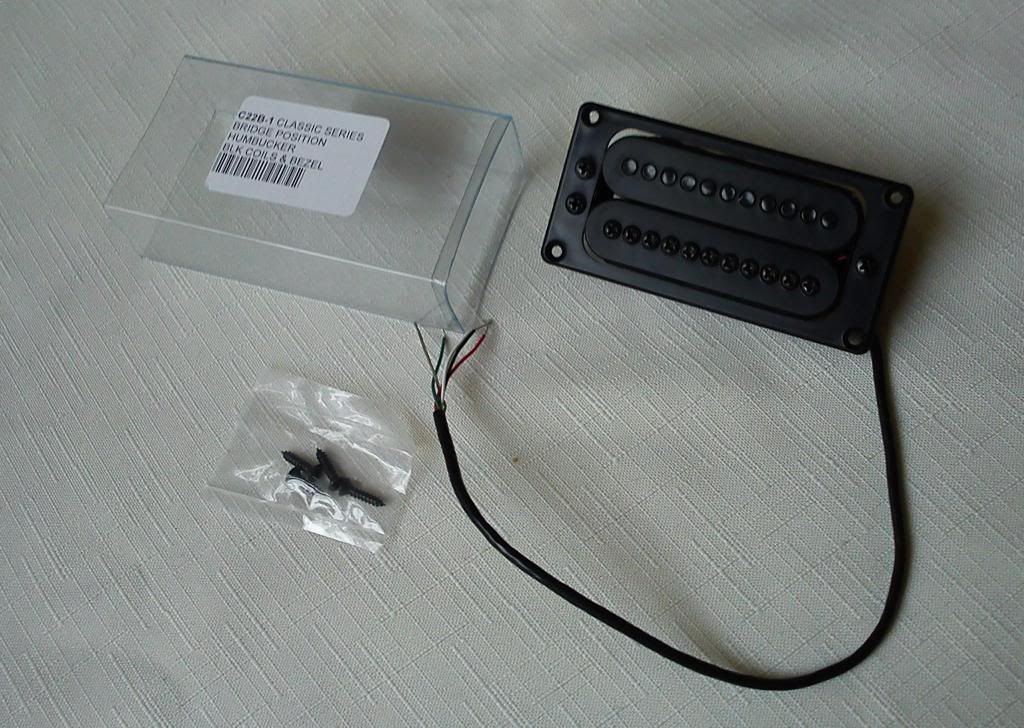 I have an idea how much I want to sell it for, but just shoot me a PM with any questions or any offers.
Cheers, Joey

I don't want to have to put this thing on ebay

Bump

Also, adding my PS2 and a bunch of games to this sale.
Open to trades.
Looking for around £50