FS: Throbak Stonebender MKII, Boss DS-1, and Gotoh tuners for Strat/Tele US ONLY
Throbak Stonebender MKII - $200.00 + $6.00
Selling my barely used Stonebender pedal. It's a Tonebender clone which is the pedal Jimmy Page, Jeff Beck, and many others used. I bought this cause I'm a huge Zeppelin fan and you literally get the sound by just plugging this in. It's also a great pedal for playing some Black Keys stuff. The pedal shows no signs of use except for a tiny scratch (pic on bottom). Even the rubbers on the bottom looks new along with the battery since I took it out right when I got it. Comes with the original packaging and manual. Here are some pics along with a link to the video and specs
Video and Specs
http://proguitarshop.com/store/effects-fuzz-pedals-throbak-electronics-fuzz-pedals-c-602_7_635/throbak-electronics-stone-bender-mk-ii-pro-p-1880
Boss DS-1 - $20.00 + $6.00 for shipping
Has a lot of scratches and paint chips but works with no problems. If it matters, this is one of the early ones made in Taiwan. Play it, mod it, or use it as a paperweight.
*If you buy both pedals, shipping is $8.00.
Gotoh tuners $30.00 + $5.00 for shipping
Came from my AV 62 Telecaster reissue. It's in great shape and comes with the mounting rings and screws. Perfect for your 50's-60's Strat or Tele.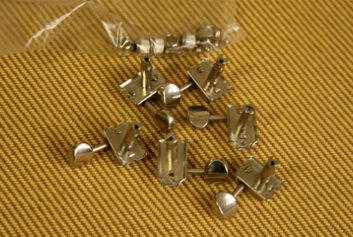 I will accept Paypal and will not ship to Hawaii, Alaska, or outside the U.S. Thanks for looking!!
Sale pending for DS-1 and Throbak

Join date: Feb 2009
80

IQ
I'll give you $20 + shipping for the machines
Throbak and DS-1 are sold! jlangholzj, I'll PM you about the tuners.
Never got a reply back. Tuners are still for sale.

Join date: Feb 2009
80

IQ
check ur PM, sorry I've been out for a while. lol