Swapping my P100's for P90's - a bit of help...
Hi guys,
I am swapping the pickups over on my '93 special tonight, and I could do with a small slice of advice...
here is the shot of how my guitar is:
and here is the Seymour Duncan wiring diagram:
I was thinking I could just do a straight swap but if you look they are wired up differently... should I unsolder everything and do it like the diagram says or just pop the new pickups in where the old ones came out?
Cheers

[EDIT] bit more info... the volume knobs follow the diagram fine, but the tone knobs are wired up differently... specifically the capacitors are in a different configuration and the legs which are soldered to the casings are different...
Last edited by SooTyLaD at Sep 27, 2010,

Join date: Jan 2009
60

IQ
Just re-wire it according to the diagram to be on the safe side

Join date: Oct 2008
80

IQ
Whats up with your capacitors?
Nothing is wrong with the caps, they're just wired 50's style.

As for the new pickup, geez don't solder it like the old one. I would unwrap and loosen the braid about an inch to half an inch, and twist it. This gives you an easier lead to solder from.
So I can leave it all wired up as it is, but do a better job of soldering in the new pups?
Yeah, pretty much. Was what I said about the braid clear? I can post a pic later today if it will help.
Yeah I think so... Cut it back then slit it up the side to give me a solid thing to solder? A photo would be good though...

I have 2 questions if that's ok?

1) why is it ok that it's wired up differently?

2) the pots in my guitar vary from 280k to 530k - I measured them across the 1st and third legs an I right in thinking this is not ok?
lower values will be a darker sounding guitar. 250K is usually a single coil value, 500K is usually a humbucker.
it's not wrong per se, but it is different from the norm.

And it's okay because both ways work. I prefer 50s wiring, the tone knobs feels like it's more responsive.
But shouldn't they be 250 or 500 across the board? Not 292, 322, 427 and 527 like mine are?
In a perfect world, yes.

but in the real world, parts have tolerances., and some values are pretty off.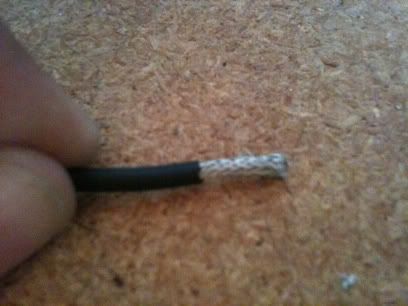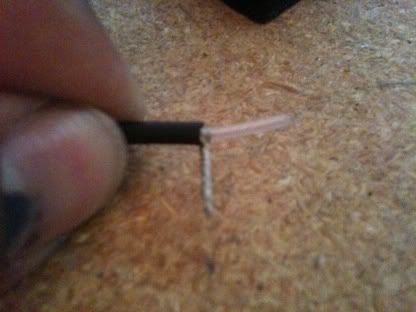 That make sense?

Sorry, can I just confirm that it's ok to leave these pots and caps? I would have thought getting a new set of CTS or something would make a big difference since they would all be quite close to the intended resistance no?

Was thinking since I'm going for the vintage sound a set of 250s?
You can get CTS pots, they will have a better tolerance.
What's going to happen is that if you stick with the 500K, the new CTS pots will be brighter. Your tone will have some more treble in it.

If you go with 250K, it will sound darker, more rounded off.

And yes, you can leave the caps wired like that if you want. I already said that my guitar is wired like that - 50s style!
Replacing the pots is optional, and can't hurt.
Ok cool

- going to stick 4 new 500k CTS pots in there and give it a go... easily moddable to 250 if need be that way

One last question and I'll be kitted up with all the knowledge i need:
On the SD diagram above, there are a lot of ground wires - one from the bridge, one from the switch, one from the jack - if you look at my picture there is only one and it is wired to the neck volume pot (top right) and doesn't then bridge over to anywhere else...
Whats the story with that? are all of the casings maybe touching the same ground so it doesn't need bridging like in the diagram?
Yes, they're all connected through the that metal plate underneath them.

Ideally, you have a star ground, where every ground is touching one point. I like to use an O-ring connector and make all grounds go there.