FS: Ibanez Universe UV777BK (UK ONLY)
Brief & Accurate Description of gear/guitar:
Ibanez Universe UV777BK. Used. Has been gigged a couple of occasions but not heavy touring. All electrics are fine and working. All original hardware. There is 3 very small paint chips around the bottom rear of the guitar (shown on pics below)
Modifications (if any):
Allen key holder and set of allen keys on reverse of headstock. Chrome coloured DiMarzio Clip-Lock strap.
Accessories (hardshell case etc):
Unfortunately, the original Ibanez Prestige hard case was stolen after I used it to carry a second guitar to a gig, someone thought it was a nice looking box!
However I do have a hard case/flight case with no brand on.
Location:
Cumbria,
England,
UK
Contact Info (No Phone #s)
PM me on this forum. Or email:
chris.j.douglas@googlemail.com
Price (include currency and if firm/obo):
£900GBP
I would prefer personal pick-up/exchange. I can travel to deliver the guitar for the additional cost for petrol.
Pictures: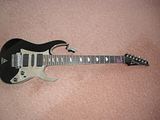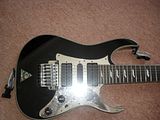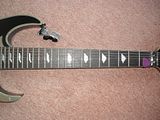 I should say. I have this ad up on another site as well as here.
BUMP!
Anyone? Want this to go to a good home