Should I be worried about this? (Headstock crack)

Join date: Oct 2008
222

IQ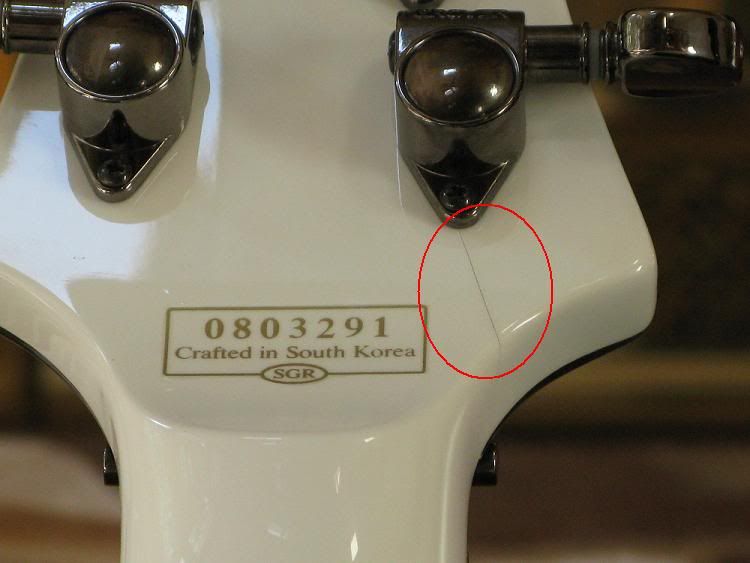 As you can see, my guitar has a hairline crack that starts around the low E tuner and continues about halfway through the thickness of the headstock on its side.
It's been like this for at least a year and I haven't noticed any major problems, but should I fix/take care of this before it escalates into a bigger problem? If so, how?
Join date: Jul 2009
50

IQ
It looks like it's just a crack in the finish from what I can see. My SG copy has the same looking cracks at the neck joint, and it's been fine for over 2 years, and when I took it to a tech, he said it was just in the finish.
it looks like when they drilled the hole for the screw(on the low e machine head) it cracked the finish.

i dont think it should cause any problems

Join date: Sep 2009
40

IQ
i got the same thing going on my Epi around the neck joint. Been that way for over a year. No probs so far.
I has an Epi with this kinda crack all over the body for some time now and it hasn't had any problems or broken on me c:

As mentioned, it's just a finish crack.