For sale: 6 Boss pedals and Line 6 FM4 - US
Contact:
jnukes2@gmail.com
(PREFERRED). PM if you don't use email.
Location: Oak Harbor, WA
Payment: Paypal (though eBay if you'd like) + fees
Shipping: USPS Priority mail w/ tracking.
These prices are tentative to change. I need to pick up USPS boxes tomorrow and need to confirm if they'll fit w/ packing material. These prices are based what I recall how big Medium Flat Rate boxes are.
- $11 for 1 to 3 Boss pedals and $11 for the FM4
All pedals work, have been carefully owned, and been in a non-smoking house. Downsizing my pedalboard!
None of the Bosses come with a power supply.
$40
- Boss Xtortion XT-2 - (Discontinued, small nicks in the paint)
$125
- Boss Digital Reverb RV-5 - (Musician's Friend - $149. Flawless condition. Extremely cool pedal IMO)
$90
- Boss Digital Delay DD-6 - (Discontinued. Small nicks in paint. Good delay for the price. Has many millisecond delays, delay time knob, feedback knob, a reverse delay, and a 7 second recorder (a short looper).
$80
- Boss Flanger BF-3 - (Musician's Friend - $129. Best in condition right after my RV-5 and CE-5; a couple of nicks on paint.)
$70
- Boss Overdrive/Distortion OS-2 - (discontinued. Small nicks in paint. Pretty good boost. I used this as a boost to push my amp's tubes a bit. Tightens up your bottom end and adds some mids.)
$110
- Boss Chorus Ensemble CE-5 - (discontinued. Flawless condition)
$200
- Line 6 FM4 - (Musician's Friend - $250. Comes with its power supply. Amazing pedal, I just don't need it right now. Highly encourage you to look it up if you like experimental music. But you don't need to play experimental to use this pedal, it definitely has a lot of creative applications. We all know that Buckethead, Omar Rodiguez, and John Frusciante use this to get their outrageous effects.)
I will also offer considerable discounts on multiple pedals. Shoot me offers, I'd rather see interest than see nothing at all. The worst I will say is "no".
Boss pedals aren't as bad as some people make them out to be. Their time-based effects are not too shabby at all. A lot of people make a mistake for not putting them through their FX loops. You guys know that most of their distortions are pretty terrible (i.e The Metal Zone, DS-1, DS-2, ect...). However, their overdrives are decent boosts and are usable. They're also tanks, so they're pretty gig-friendly. Just trying to clear up some biases...
Here are some pictures...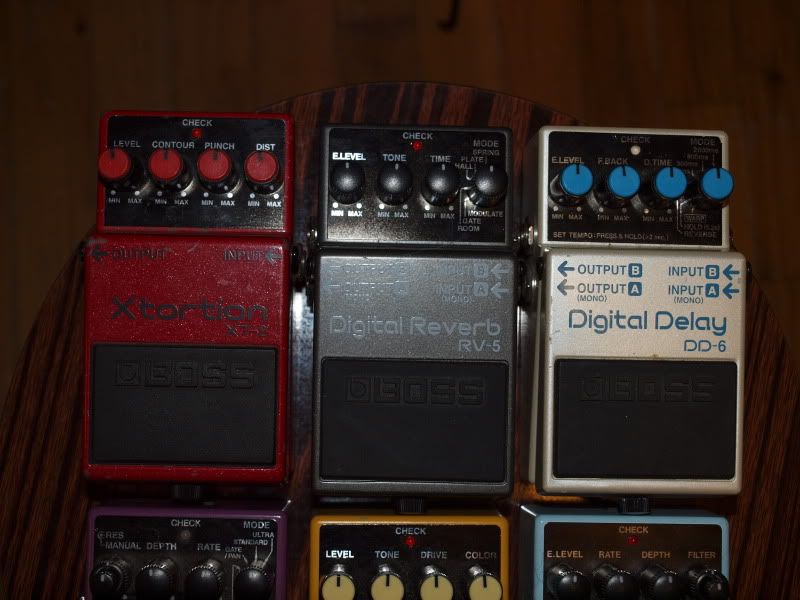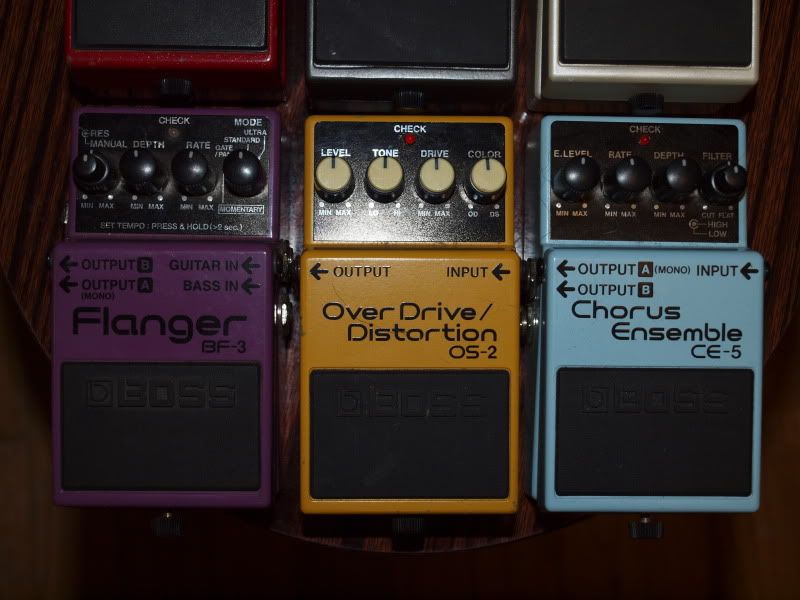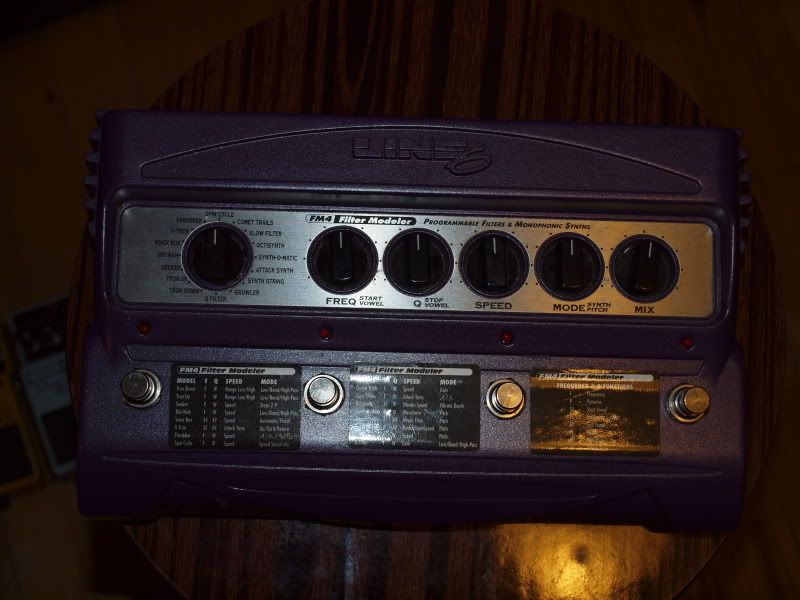 Thanks!
my local guitar center had a dd6 for $60 used. if you'll beat that i may be interested.
also, what kind of distortion is the xtortion?
It's just a basic distortion pedal - I don't know how else to describe it, but if I had to compare it, I like it better than the DS-1. If you're looking for cheap TS9 alternative for your Dual Rec, look into my OS-2. I run it through my Cornford MK50 with the Level on 7, drive on 0 and used the other knobs to taste as a basic boost.

If you want the Xtortion, I'll give it to you with the DD6 for $90+ shipping. (DD6 $60, Xtortion $30)

OS-2 + DD6 = $110 + shipping (DD6 $60, OS2 $50)
Bump

AE25RR I haven't heard back from you...