NGD Caution! Extreme Metal Content
My "new" 1998 Jackson USA "Shannon" Soloist.
I wanted a Soloist and found this on eBay and bought it having never played it and got lucky. Wow, other than a little tarnish on the input jack plate and tuners it's in NOS condition. It's certainly not a vintage instrument but it has some old guitar vibe.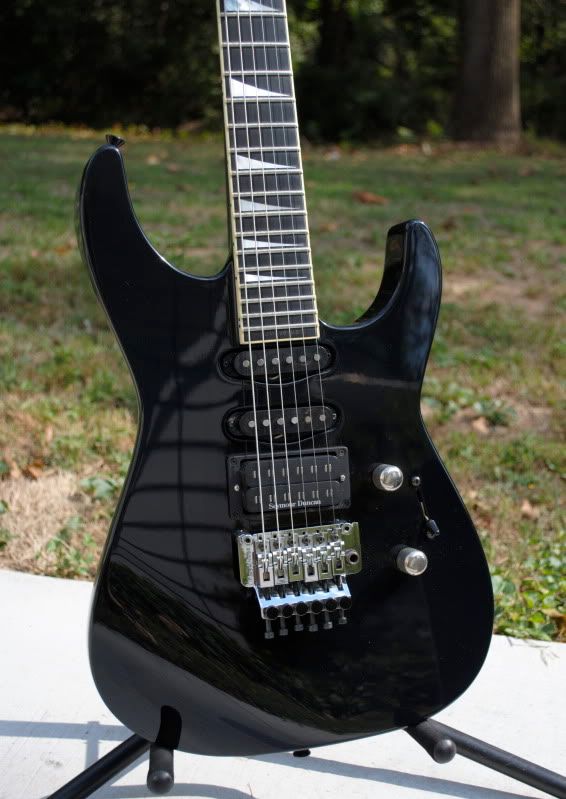 Mike Shannon is a long time Jackson custom shop builder and had a hand in the Soloist and RR designs. While this isn't a true custom guitar they were a limited production run in the late '90's. Has the Mike Shannon signature.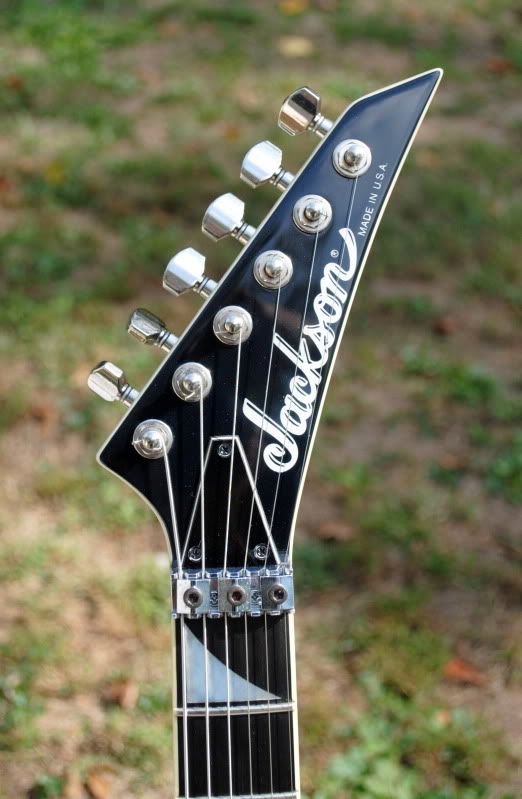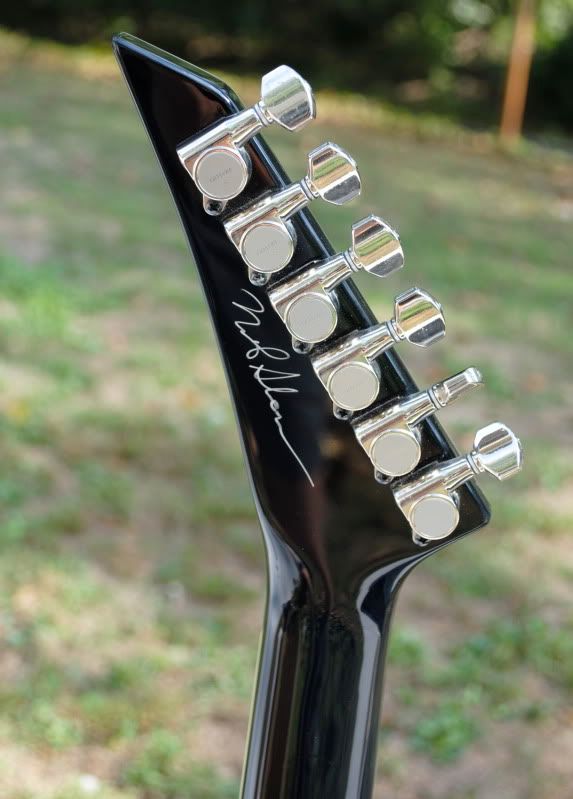 Newer Jackson Soloists have a recessed Floyd but the Shannon model has a chrome top mount German Original Floyd which I prefer. It's more 80's that way. The neck, yes neck thru, is at an angle to accommodate the Floyd sitting on top of the body so the strings sit way up high like a Gibson.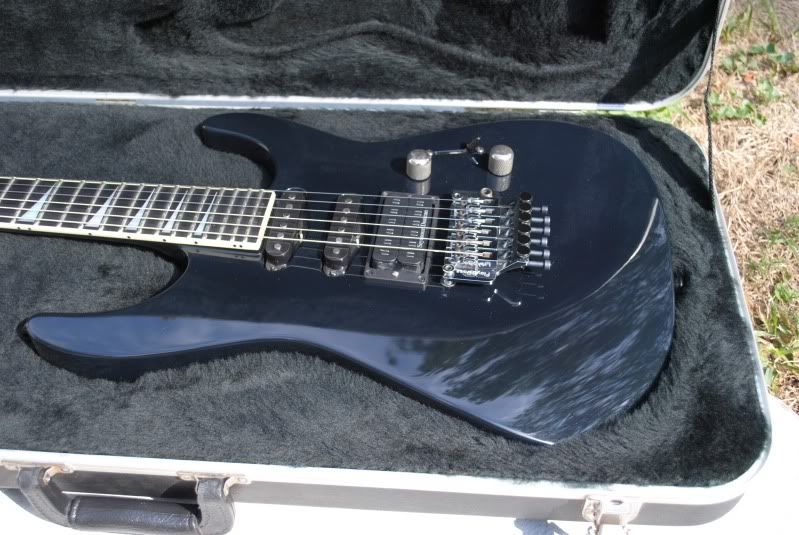 The quater sawn maple neck has of course 24 medium jumbo frets, ebony fret board and real MOP sharkfin inlays, chrome Gotoh tuners and a silkscreen Jackson logo. Once and for freakin' all the 1 11/16 neck is .750" at the 1st fret and about .875" at the 12th fret. The Jackson neck measures EXACTLY the same as the neck on my 1999 Gibson Gothic Flying V. It even feels like the neck on the Gibson. In contrast my USA production Charvel also has the same measurements but the Charvel has a C shape while the Jackson and the Gibson have a more squared off D shape to the fretboard edge. The Jackson (and the Charvel) have a compound fretboard radius. Nice.
The guitar originally had a Duncan Pearly Gates but the previous owner swapped it out for a ceramic Duncan Parallel Axis Distortion (and included the original pup). For now the Parallel Axis is staying. I don't know what the single coils are, they seem hot. Heck I don't even own a "single coil amp" haha. I might swap out the neck for something lower output. Also installed is a Floyd upgrades big brass L block and a trem stopper.. it is a top mount Floyd after all.
Overall what a beautiful awesome sounding guitar! It sounds BIG. Leads scream and chords are distinct notes. Sustain for days! The fit and finish on this guitar are outstanding. The pictures I posted don't do it justice. There isn't a rough unpolished spot anywhere and the binding over the fret ends is absolutely perfect. The cool part, I got this for about $100 more than a new import Jackson.
Thanks for looking everyone and Rock ON!