NEW STUFF DAY! lots of pr0n
ok so ive gotten a lot of new stuff in the past few months and im finally making a thread about it haha. pcitures and video below. enjoy.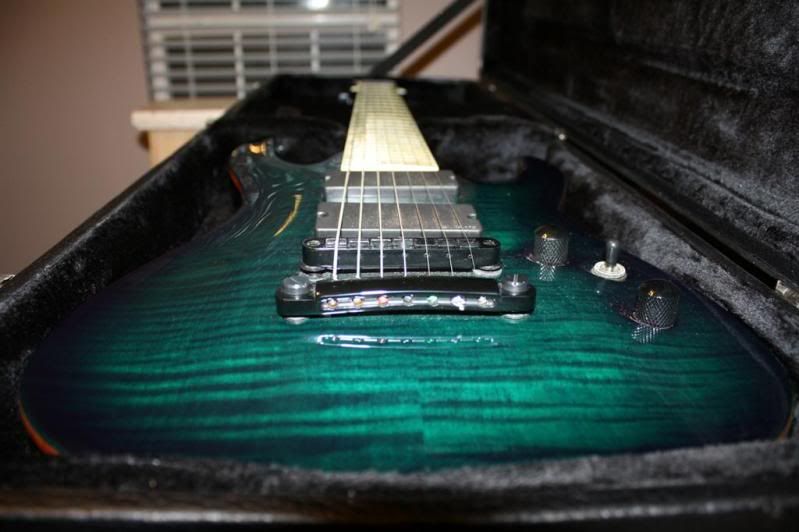 LTD H-307
i really love this guitar. im upgrading from a schecter omen 7 and wow this thing blows the schecter away. it feels great to play and has become my main guitar. i know everyone hates emg hz pickups, but for stock pickups they sound fine. definitely wouldnt buy these to upgrade a guitar, but they work for now. also, the finish on this guitar is beautiful. i picked this up used for 450. ive seen them go from 400-700 online so i think i got a pretty good deal.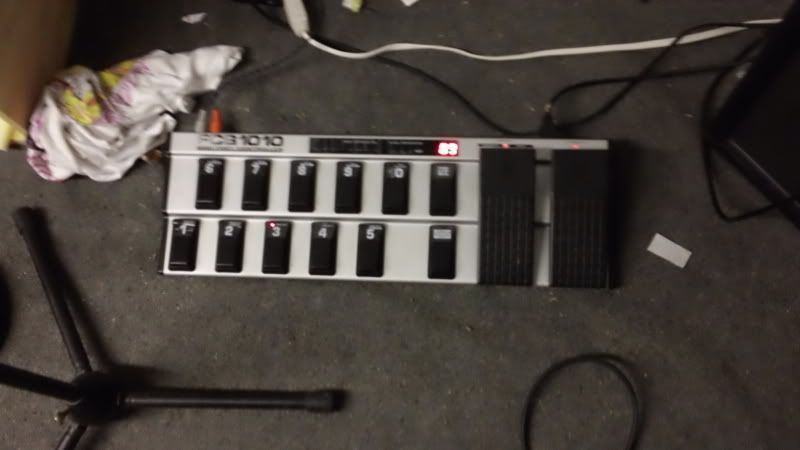 ok so here we have a 4 space rack with a furman power conditioner, t.c. electronics g major 2, and behringer fcb1010.
this rack replaced my pedalboard, and i love it. the effects on the g major sound great for my needs and the ability to switch channels on my amp along with the presets makes my life very easy haha. for example, in one of my band's songs, i start the song with my clean channel, a reverse delay, some reverb, and a slight detune effect. then i switch to my distorion channel, no effects, but a little low end boost in my eq. then later in the song i switch to a preset with my distortion channel, some delay, a light reverb, and a slight mid boost. each setting just takes one button press. with my pedalboard i would have to hit my delay, reverb, and footswitch, then change the setting on my delay for the ending part haha. i just like simplicity, and this rack gives me that.
the behringer foot controller works really well for me. it seems solid and im sure itll last me a while. i can have 10 presets per bank, which is nice because i can have my 10 favorite presets all in one bank to recall quickly. the 2 expression pedals are cool because i can have one always set for volume, and the other can control whatever. the only downside to this setup is i cant run the way and compression through the front of the amp. i dont use either much, though, so it's ok

anyway, here are a couple youtube videos of my dicking around with some effects. if you are interested in an amp demo, i may put one up tomorrow, but for now the first section of each video will have to do haha
http://www.youtube.com/watch?v=DCeqEQyjrCk
http://www.youtube.com/watch?v=6DGP5NjZEe0
note: my bassist's giant homemade cab in the background IS cool. thanks

note 2: both videos were recorded with a sony bloggie touch hd. it's a pretty cool camera if anyone is looking for a simple camera with decent quality.
oh, and just because.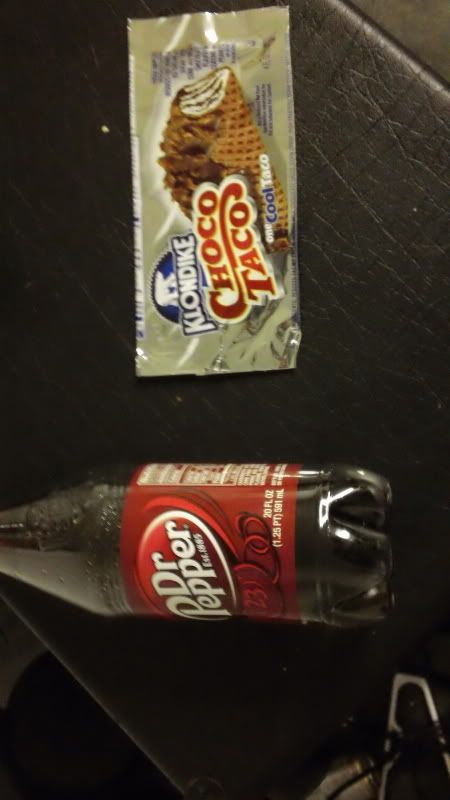 i freakin love choco tacos.