New Build: The Varius, Violin guitar mash up
YES I KNOW, what is this Matt your saying? Another build? But you have another 2 on the go already? Well shush yourself I'm waiting on parts for the others, and the right parts you want arnt always easy to get in NZ so there. I will still be updating these builds soon so dont worry folks!
New build then? Heck yes.
I saw a amazing build by a man called Scatter Lee on another forum and thought he was onto something, so I'm doing a bit of a tribute to him here, the idea fundamentally is his, but damn it's a good one, so thought I'd have a go. This is a guitar/violin mash up essentially.
Here we go!
Made some templates and got some marcrocarpa for a change and rough cut, then routed the shape.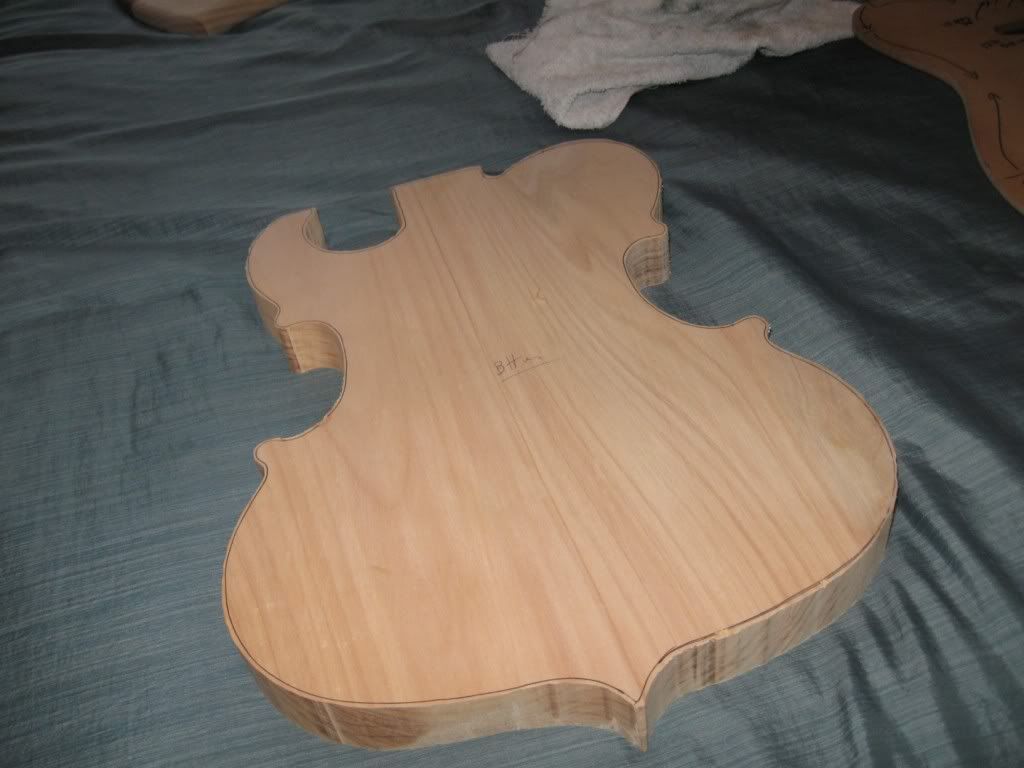 Size comparison next to a tele template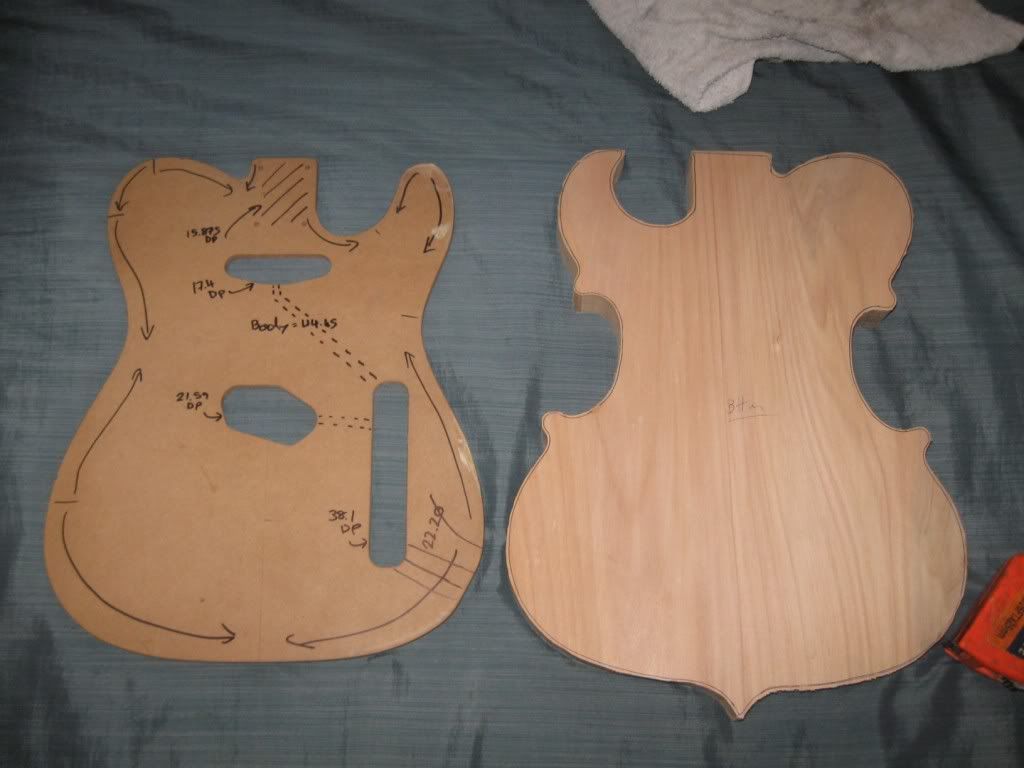 Hollowing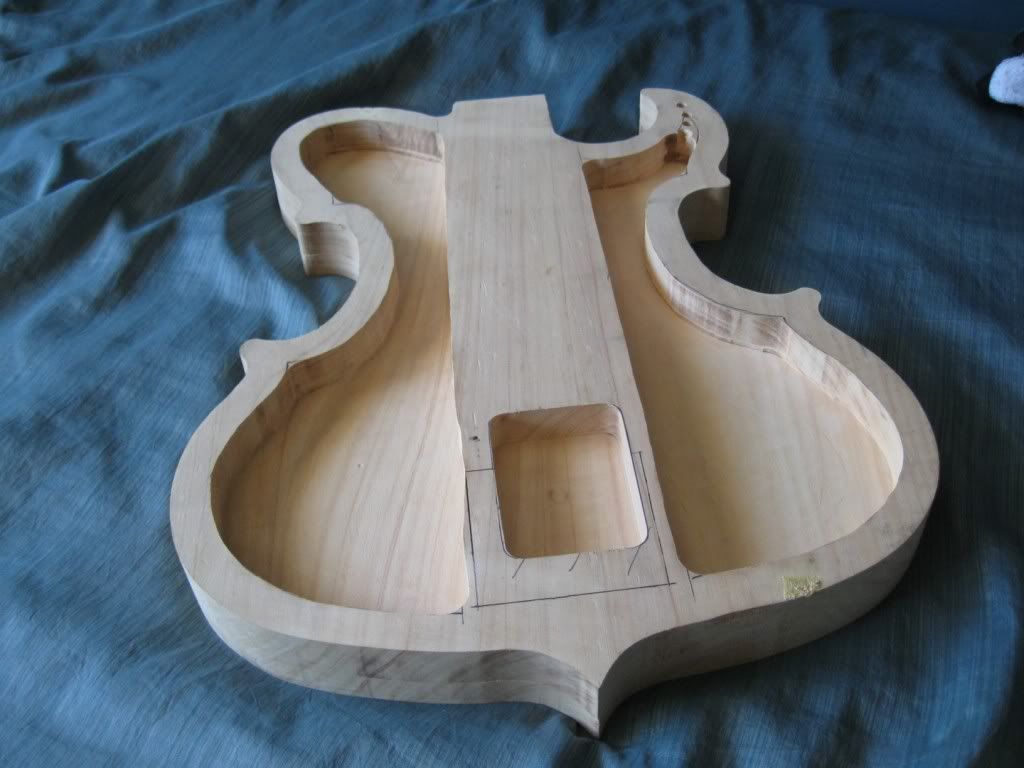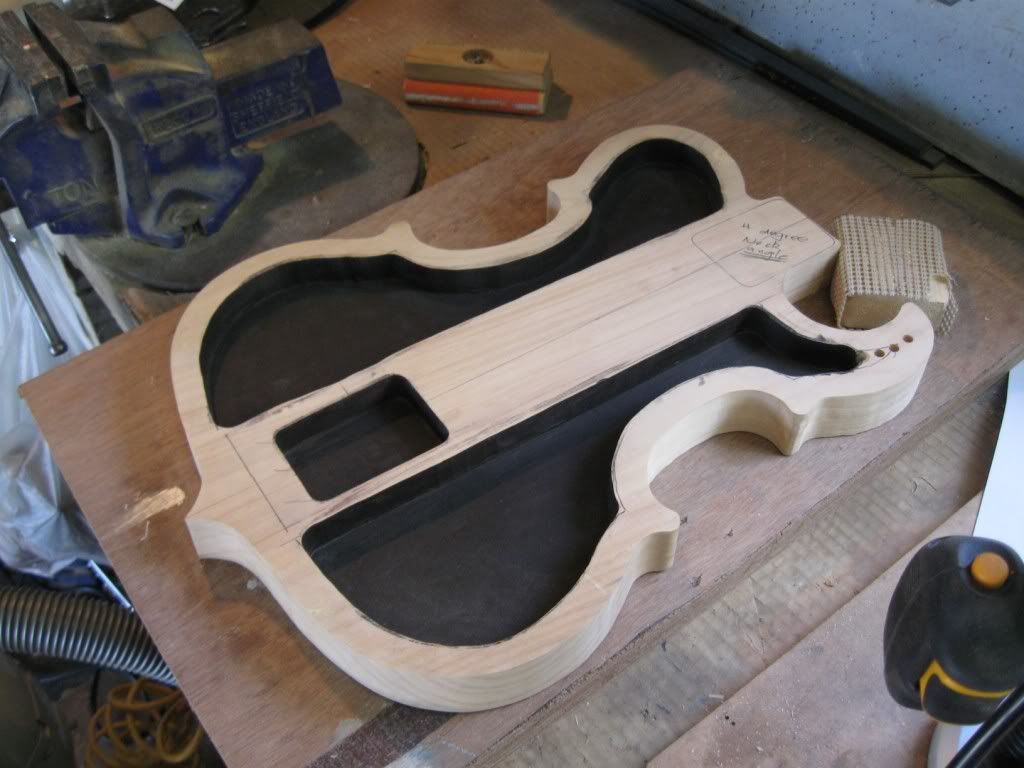 Building the neck for this one, maple, 13 degree headstock
Now im pretty sure you can only add a few photos at a time in a post right? so onto another post...