Hair: what to do, what to do...
...if anything.
Halp me out Pit!
please?
Oh-kai. So, i haven't been to the hairdresser's for some time now and i'm not 100% sure on the decision to grow my hair longer and longer for a few yrs as i had planned.
And IF i cut it...how should i cut it?? I don't want to have a non-descript haircut OR a shaved head OR worse still, a licked-by-a-giant-cow-tongue-justin-bieber thing but i have absolutely no clue whatsover on the matter!
Last thing: what are your thoughts on cutting your own hair? just wondering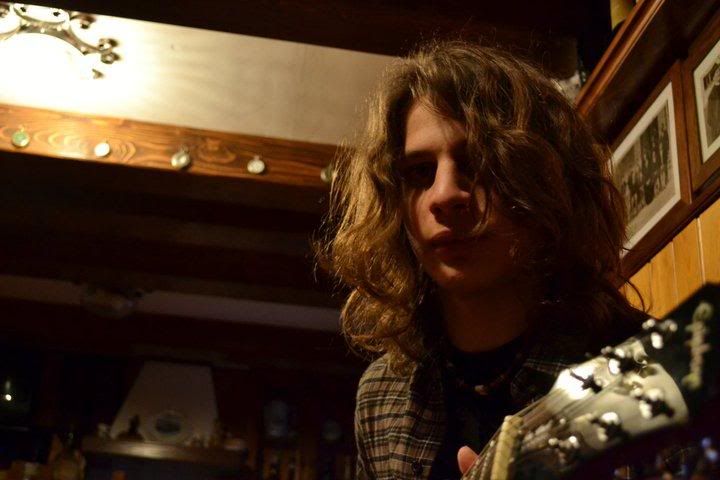 Join date: Apr 2005
250

IQ
let it grow out and have a Marten Hagström
Yeah dude you've got a good thing going already. But a shorter, not necessarily shaved or buzzed, cut is always classy.
From someone who just cut their hair off, trust -

Leave it long and let it grow. My head feels naked and I fully regret it.
Looks good as is.
+1 if you'Re looking for the hippy kinda thing. I don'T see u with anything else. But still go to the hairdresser's and tell them to just make it less ''puffy'' if you know what I mean.

Join date: Jun 2008
272

IQ
Looks okay, if you cut it shorter, it'll just boing back up and go curly. You could maybe try having it thinned out and have whatever split ends seen to.

Y'know, just a general tidy up.

Join date: Oct 2005
50

IQ
shave the sides of your head, thats cool
LINK

Join date: Nov 2006
80

IQ
It looks fine, not as good as Basti94's haircut that he showed me but it's not too bad.

Join date: Feb 2008
430

IQ
Looks good dude.
My hair's probably as long as yours right now, but it's kind of poofy. I'm cutting it all off thursday.

I like having long hair, but it can be pretty damn annoying. Always smudges my glasses.
Plus, most (but not all) chicks dig the short hair.
EDIT: if you're gonna cut it, cut it all. Cutting it halfway's pussy shit

.
Last edited by stratdud39 at Mar 15, 2011,

Join date: Feb 2006
51

IQ
At the moment, it suits you.
Keep it TS. You can pull it off.

Buzzcuts are easy to do yourself until you get to the back. I did it from long hair and haven't looked back.
But if you buzz cut it like at a no2/ no3 cut you can get away with not having to tidy it up.
Straighten the f
u
ck out of it, that's what you should do.
You got some pretty nice hair young man! I would see if I could make it a bit less puffy. You know just so your head looks a little smaller.

The thing about cutting your hair is a hard decision. Yesterday I had hair down half of my back today it's no longer than my pinky xD
let it grow out and have a Marten Hagström
this, also purchase an 8 string.

Join date: Aug 2009
100

IQ
I tried growing mine a few times, and ended up just cutting it about a year ago, haven't thought twice about it since. You can do a lot more with it, it's a lot easier to manage, people tend to treat you more as an adult than a kid (no idea why) etc etc
this, also purchase an 8 string for strat0blaster.
Went ahead and fixed this for you.
shave the sides of your head, thats cool

LINK
I more or less have some time ago...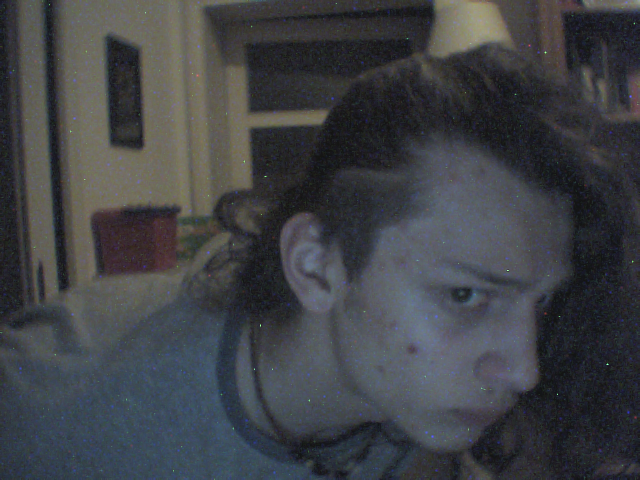 edit: you don't notice it with my hair down, at all.

TS, you look good as-is.
Keep it about that length, straighten it just a bit...
this, also purchase an 8 string for Urik.

Went ahead and fixed this for you.
Thanks, man, I could use one of these!
I had it pretty long, and got a buzzcut Mohawk kinda thing. Felt great to have short hair. I don't know about you though, but I like letting it grow and just buzzing it every once in a while
Thanks, man, I could use one of these!
You know there's a huge ass-hair thread.

Join date: Oct 2008
10

IQ
You know there's a huge ass-hair thread.
Ass-hair thread?
When did that one open?!
You know there's a huge ass-hair thread.
You know you just said that there's a huge thread about ass-hair, right?

Join date: Feb 2011
90

IQ
LOL he tried to make sure it didnt look like ass-hair
Well, I guess I should have put the hyphen between "huge" and "ass". /dyslexic
Incidentally, i think there IS or was a thread on ass-hair...
anyway, thanks for the help people! I've decided I'm going to faithfully keep on growing it but i'll go to have it fix'd a bit

i wish i could do it myself though

Join date: Jun 2009
10

IQ
Have it cut down to about an inch and a half on top, bit shorter on the sides and back.
Get some straightners.
Straighten the hell out of it.
Add some wax/clay to it and mess it up a bit
Sleep with many women
Keep it growing. From my personal experience, cutting it only leads to regret. Plus, long hair is great for peacocking.
Yup

once it's grown a bit will gravity tidy it up or will there just me MORE hair all around my head?
mildly short, a bit on the sides, enough to hide my ears.

I can't stand long hair, it's hell in the morning to get it right. I have to get myself ready in less than 13 minutes, shower included, so i can sleep more in the morning.