Too tall for my damn duvet!

Join date: Apr 2006
100

IQ
This has been driving me mad for years

How do you tall UGers out there manage to keep both your feet and your shoulders warm at the same time?

Join date: Feb 2007
120

IQ
by being 5'8"

edit: oh. tall.

fetal position.
I buy two duvets. I could get a bigger one, but I like showing off.
I use 2 blankets lol, I have my duvet for the bottom that keeps my legs and feet warm (it actually covers 3/4 of my body, but is just meant for the lower half) and another lighter quilt that I can wrap around my upper body....its ridiculously comfortable
Buy a king size duvet if you haven't already? Fetal position normally works and I'm 6'2" lol
Join date: Jul 2006
50

IQ
(Invalid img)
Basically this.
It helps when you're too tall for your bed in general too

I sleep in the foetal position quite a lot anyway. The body heat makes me warmer.

Arm under pillow, head on pillow. Then raise knees up a bit.

Join date: Oct 2008
580

IQ

+1
That, and king size mattresses.
Fetal position is a must for me, i'm longer than my room itself, let alone my bed.
I just started using 2 duvets like a week ago.It's awesome.
What the **** is a duvet?
Pretty much a big comforter.
To OP, just buy a bigger one?

I'm 6'3 and I'm always fine, though I usually like having my feet hang off the end for some reason.
What the **** is a duvet?
this and either bend your knees or get a bigger one. I'm 6' 5" and have more problems with my feet hanging off the edge of the bed than the blanket not being long enough.
or, the ever popular: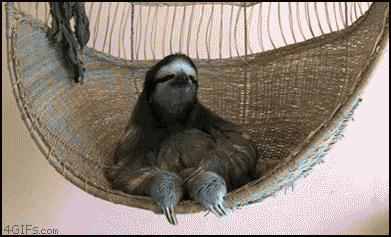 Why not just wear socks to bed? Im never barefoot in my house, that's disgusting.

Then again, im only 5'11 so I dont have much problem with my comforter.

Join date: Dec 2005
214

IQ
My penis has the same problem.

Join date: Jun 2007
20

IQ
yep, getting a 2nd one is your best bet, I usually use 2 or use a huge blanket!
My bed is also too short for me

so I have to sleep either at an angle or in the fetal position.
I need a bigger bed


Join date: Jun 2009
10

IQ
Upsidedown Starfish.

4 appendages, 4 corners of the bed.

Join date: Mar 2009
10

IQ
Fetal position, or buy a bigger duvet. I'm 6'9, and when I had a smaller comforter I also had a bed that I couldn't lay normally on anyways so that was natural. When my mom bought me a king sized mattress she got me a comforter which fit my bed, ergo fitting me.
Duvet = Quilt = Comforter
Buy a new quilt. Yep, quilt not duvet.

Join date: Apr 2006
10

IQ
Haha, sucks to be you guys

I'm 5'3", most duvets are just perfect for me

My boyfriend gets grumpy at me for turning the duvet around sideways when I'm at his, though. It's the same to me either way, because I'm shorter than it either way, but he's 6'3", so it kinda sucks for him I guess.
Ah well