The Batmobile.
I've noticed a disturbing trend in the Batmobile. With every incarnation, it is getting worse.
Firstly, the original.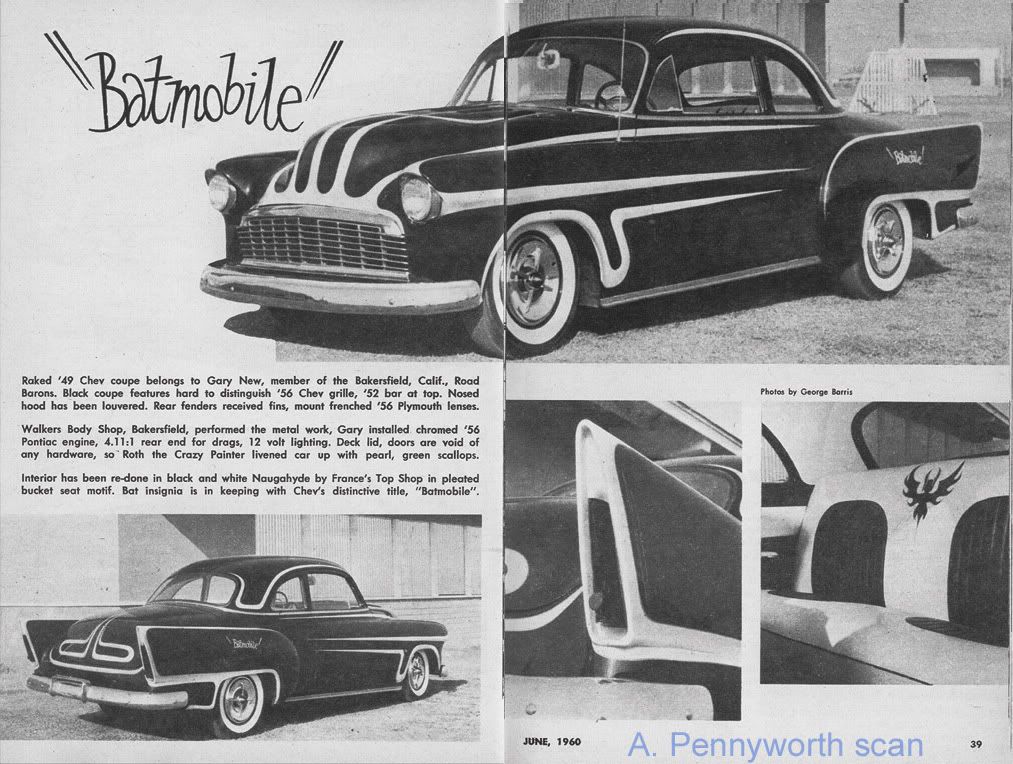 It's a beast. I mean... Just look at it. That's some retro shit, right there. Al Capone probably dreamt of this bad-boy. This is the ultimate bootlegging machine, and you're intimidated. The size of the huevos of the driver of this car, could bring down governments.
The TV Batmobile.
You love it, don't you? You want to stroke it, but you never would, because you respect it too much. You want to retire and buy one, but never drive it. Just polish it, and shout at anyone who walks too close.
The film Batmobile.
Yeah, that's a handsome looking thing. I mean, it's kinda...
obvious
, though, innit?
The abortion.
Who let this pass the first drawing?