50watt Tube quite??
So I bought a new tube amp the other day and from what I can gather its 50w "based on the name" DESALVO ST-P50VR...

I was at band practice yesterday and I had to play with it with all levels on 10 for it to be heard properly, also when I played with the master over about 6 it made a high pitched noise when I wasn't playing.

Its not suppost to be this quite, i've had a 50w tube amp before that was much louder than this.

Do the tubes need replacing>

Thanks
Sean
Last edited by sean1784 at Mar 23, 2011,
borrow an isp decimator to kill the high pitched sound and yes you need new toobz
If I replace the tubes will it mean that the amp will be louder?

Join date: Feb 2011
60

IQ
I dont know what you mean. If you amp is quite, quite what? Quite interesting sounding? Quite dapper? Quite lovely sounding Quite dyslexic?

Please explain.
Sorry I meant quiet...

When I was at practice last night I had to run all the levels at close to ten to be heard....

Join date: Nov 2008
501

IQ
Sounds like it, power tubes are prolly shot.

Have you checked the speaker to make sure it's in good shape?
If I replace the tubes will it mean that the amp will be louder?
If the tubes were bad to begin with, it will definately be louder.
I for the life of me can't find any good info about that particular amplifier, though.
EDIT: Yeah, as the guy above me said, check the speaker too.
can't see it being the speaker.

but maybe i guess...
are you sure it's not 5 watts?

what kind of tubes is it running and how many?
How can I check the speaker to make sure its fine?
The tubes in it are..
2 el34's
3 12ax7
1 bh7
ill get a photo of the tubes when its warmed up later as im not at home..
ok yea, that's no 5 watter.

it sounds like borked power tubes to me. i'd get a matched set of EL34s in there. 90% that's the issue. if it's not, you have a set of back up power tubes which is always a good idea anyway, they don't last forever. (longer than people think, but none will last forever).
Haha I was gonna say i've never seen a 5w with that many tubes

So which ones need replacing the el34's?
Ill take a picture when I get home when its warmed up and post it back here if thats any help.
Thats gonna be about 10 at the latest.
How much will it cost to get it retubed or can I do it my self? Although will I need to bias it and such?
yea the 34s. it looks like you have external bias test points and adjustment screws right there on the back panel. that should make biasing easy.
i got one of these for like $15 at walmart.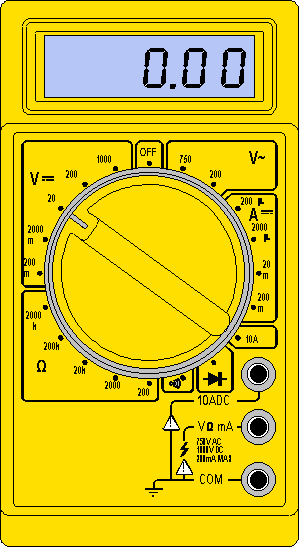 works great. there are plenty of good tutorials out there on youtube etc on how to do it.
ill have to have a look around for one and a couple of tutorial's.

What tubes would you recamend?
ill have to have a look around for one and a couple of tutorial's.

What tubes would you recamend?
i personally use Electro Harmonix EL34s, but JJs are good too.
i had an old set of mullards and the EH's sounded very close to them, a tad brighter but hardly noticable to my ears.
then again i sat 3rd row for a couple WHO concerts back in the early 90s so my hearing may be tarnished.


Join date: Dec 2006
30

IQ
2 EL34's mean anywhere from 30 to 60 watts output. It would be worth changing the preamp valves too, they're just plug'n'play, they're cheaper too :-)
The electo harmoics are what are in it now. and they sound quite good,

Ill have a look around

Join date: Jun 2007
190

IQ
JJ's are a bit darker and have more bite to them, I've always felt like.

Electro Harmonix does do the EL34 right, though. Love their 34s.